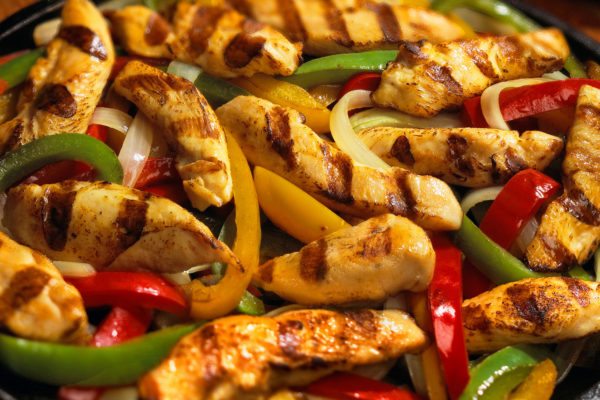 We made chicken Fajitas on Sunday night.  We made extra so we would have lunch for Monday as well!
You could easily make in bulk and portion out for the entire week for lunches!  If you have non clean eaters in your family give them shells to use instead of lettuce!
I'd put this in rotation, it's quite awesome!  Make sure to let me know what you think!
This recipe makes 4 servings and 2 fajitas each.