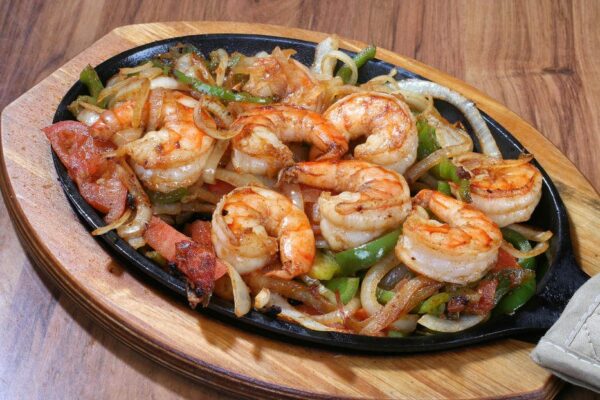 This week I decided to try something new!  I can tell you that my husband does not like it when I tell him we are trying something new!  There have been many times that I attempted a clean recipe that we took right to the trash and made scrambled eggs instead.  In one of the Tosca Reno cookbooks there is this beautiful stuffed pumpkin recipe that I was dying to try!  I decided that around the holiday was a great time!  Unfortunately they looked pretty but they tasted awful.  Part of that I attribute to the fact that I didn't cook the pumpkins long enough and they were hard.  But we live and we learn right!!
So this week I found a recipe online that I tweaked to make it my own.  It was shrimp fajitas.  I am a Mexican food lover thru and thru so this made my taste buds twitch just thinking about it!  I had everything in the fridge and freezer so it was a no brainer of a meal.
I have to say hands down this was a winner and I actually thought to myself, when can I eat it again!!