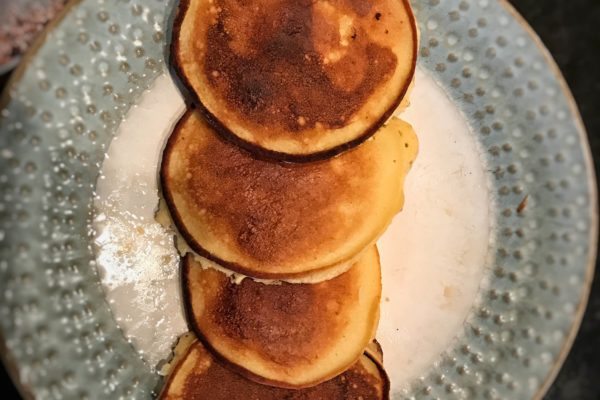 I was in the mood for pancakes this morning and I haven't had them since before starting Whole30.  Although, I didn't want to eat wheat since I have noticed I am pretty sensitive to any type of gluten.  I went searching for some recipes on the good ole faithful Pinterest and found an awesome blogger Nicole.  She writes a blog called Gluten Free on a Shoestring.
The recipe was perfect.  It had coconut in it, no dairy, gluten or sugar and quite frankly I didn't even eat it with syrup.  Landon even scarfed up a few pancakes too.  So I can easily say this is husband and kid tested and approved.
We are really trying to limit Landon's gluten and refined sugar so this was right in line with that.