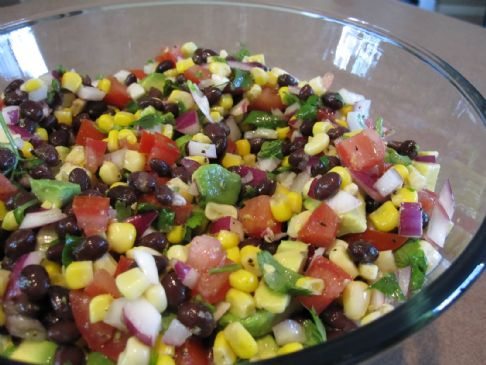 This Sizzling Bean Salsa Recipe is great appetizer that you can serve with chips or  scoop on your plate as a side dish!!
My weekend has been just crazy busy with birthday parties and graduation parties!  I wanted something to take to these parties that would be refreshing but could still maintain my clean eating.  I find that parties offer NO nutritional value at all! So instead of throwing up my hands and eating whatever is served and feeling like crap afterwards because my body doesn't like the food, I bring my own!  I have learned to bring an appetizer I can eat or eat before I go!!
Thank you Jordan for introducing this to me!  I could eat the entire thing in one sitting!