The Dream Team is Looking For Motivated, Driven, Independent People!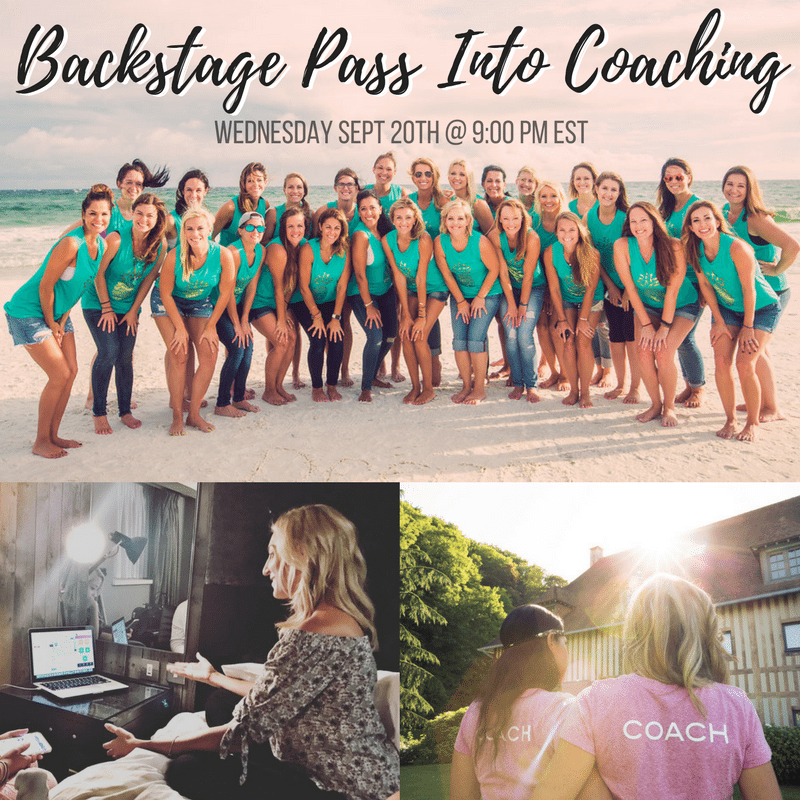 Do you have a passion for health and fitness?
Would you like to earn an income by helping others to achieve their health and fitness goals?
Would you like to run online accountability groups?
Do you you have an entrepreneurial, go getter mindset?
Maybe you follow myself or someone on my team and you are intrigued by the positivity, the daily workout motivation, the recipes, the tips and even the possibility of being able to have the freedom to travel, to spend time however you would like and with whomever you would like.
Maybe you currently are looking for a second job to make ends meet. Or you could literally HATE the current job you have and want something that you look forward to everyday vs a means to survival.
6 years ago I wasn't looking for an income opportunity! I was looking for a way to get in shape after having 2 kids. It led me to joining a Beachbody Challenge Group which ultimately changed my life. It changed my life physically, emotionally and financially.
Now just 6 years later our team has been the #1 team for the past 3 years in a row! We have an incredible team of leaders, moms, wives, corporate high profile women and men that are here in our organization helping others to reach their health and fitness goals and their own finacial goals as well.
Our team is the DREAMERS, the DOERS, the ones that don't settle for AVERAGE but believe that there is MORE TO LIFE than just working to LIVE! We are living each day the fullest and we see the potential in every opportunity! We are ENTREPRENUERS and we build online health and fitness communities where we show up daily to inspire and motivate others to make a change!!!
Does this sound like something you would like to know more about?
Check out our live event on September 20th as the Dream Team shares how to become a coach, what coaching is all about, and how you could be successful at it. Here is the link to join –> https://www.youtube.com/watch?v=hlHAFOBnT6Y
---
If you are interested in being a part of the founding members of our UK Dream Team please complete the application found in this blog post: http://melaniemitro.com/2017/07/dream-team-training-opportunities-uk/
---

Now accepting applications for the next class of my New Coach University Training Program! I have ONLY 10 open spots, so please fill out this application if you're interested in joining the Dream Team.
During this training I will teach you:
1) How to launch your business
2) How to share and not sell
3) How to utilize social media to build a following
4) How to build your business without prior knowledge of multilevel or network marketing
5) How to start your first challenge group, handle objections and more.
6) I host a weekly small group training to walk you through the first 30 days of your business.
I give you access to all of my resources, documents, guides, scripts and more so that you do not have to go out and re invent the wheel.  I have an incredible system that you can duplicate and customize to your style.  But, the best part is that the ground work has been done and now you can take advantage of what I have created and cut your learning curve in half.
If you are ready to join me in building your own Team Beachbody business then fill out the application and I will be in contact with you within the next 24 hours.  Spaces WILL fill up fast so don't delay in filling out the form. The training begins the first Monday of every month!