Everyone always wants to know what my favorite clean holiday cocktails are and why not share them with you on New Years Eve when of course most of us are going to have a celebratory drink or two to ring in the New Year!  Here are a few really great ones that you can make and of course let me know which was your favorite.
---
Coconut Margarita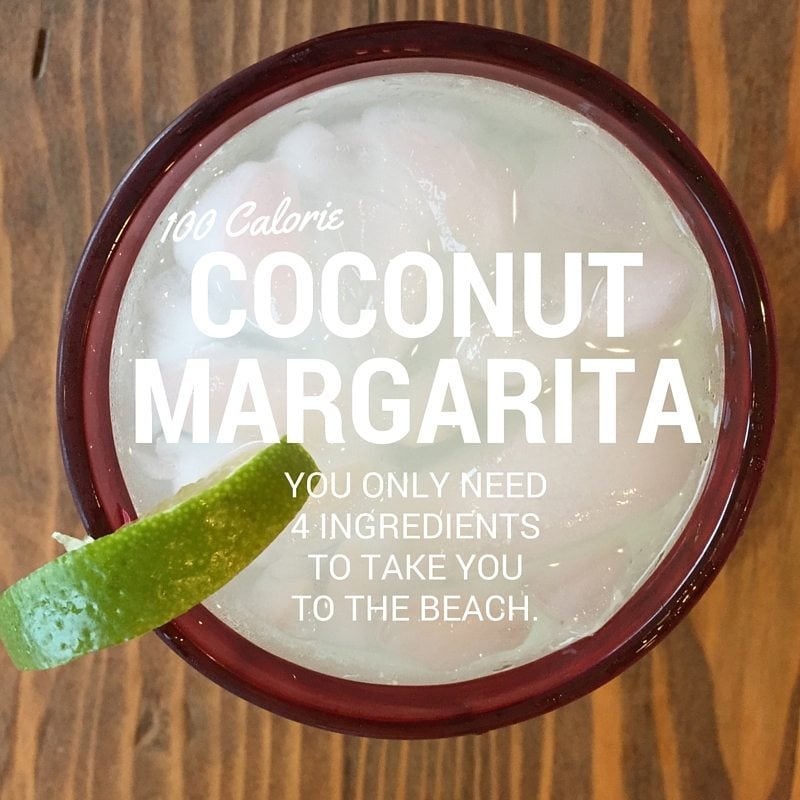 Fill your glass with ice. I prefer crushed.
Add a 1.5oz. shot of Tito's tequila
Add the juice of 1/2 lime
Add 3oz. of Bai Coconut Drink or I use Coconut La Croix
Top off with sparkling water
---
Skinny Mojito
1.5 oz white rum
1/2 a lime
5-6 mint leaves
3-4 ice cubes
Soda (seltzer) water (to fill glass)
1 scoop pure stevia leaf extract or 1 tsp honey
Directions
Put the stevia leaf extract (or honey) in a tall glass, squeeze the lime in and put the lime in the glass.
Add the mint and muddle everything together.
Add the rum and ice and fill glass with soda water. Stir!
---
Holiday Sangria
INGREDIENTS
1 cup cranberries, fresh or frozen
1½ cups Pure Leaf Tea Lemon Flavour, divided
¼ cup maple syrup, more or less to taste
½ cup freshly squeezed citrus juice
1 bottle sweet white or red wine, I used Moscato
¼ cup brandy (optional)
½ an orange, rind on, sliced into small pieces
½ a lemon, rind on, sliced into small pieces
1 small lime, rind on, sliced into small pieces
more citrus and cranberries for garnish
Ice for serving
INSTRUCTIONS
In a small sauce pan bring 1 cup sweetened lemon tea, ½ cup cranberries and maple syrup to a boil
Simmer until cranberries begin to soften and pop then remove from the heat
Strain the liquid through a fine mesh strainer and discard the solids
Add pieces of citrus and remaining ½ cup cranberries to a pitcher then stir in the cranberry and lemon tea mixture, citrus juice, brandy and wine
Add ice and/or refrigerate to chill
Serve as is or with more ice and fruit to garnish
---
I haven't tried the Coconut Margaritas yet but Matt and I both loved the recipe so he ran out to the store to get the fixings for tonight!  I will keep you posted on how it goes.
We hope you have a happy and healthy new years!