For the past 28 days, Matt and I have been spending some virtual time with an amazing group of people participating in the Ultimate Reset. As most of you know, Matt just recently finished the UR (with amazing results!) and I completed it a few years ago. So many people were impressed with Matt's results that we decided to run this group to help everyone who was interested in doing the Reset themselves!
Most of these participants were nervous, anxious and intimidated to start the Ultimate Reset, but not one of them regretted participating! The Reset is mentally, physically, and emotionally challenging – it's not designed to be easy, but it leaves you feeling incredible.
What is the Ultimate Reset?

The Ultimate Reset 21 day program that is designed to help your body detox from all of the toxins, the additives, the overly processed foods and chemicals that are in our foods and restore your  body back to its natural state.  It's perfect if you feel like no matter what you do, you cannot get back on track.  It's also great if you have hit a plateau in your fitness journey, this can jump start your progress again.  The Reset is also great if you cannot workout or you have very poor nutrition habits.  The program is designed to JUST focus on your nutrition!
The Beachbody Ultimate Reset is not really a cleanse in the word you would probably think of. Normally when people think of a cleanse they picture themselves off and running to the toilet all day because of harsh processed chemicals flushing your body out. This is not the case with the Beachbody Ultimate Reset. This is not a starvation diet, there are no harsh laxatives and you will not be sprinting to the restroom every five minutes with stomach cramps. Your body will not be deprived but instead you will be providing your body with all of the nutrients that it has been craving.
The Ultimate Reset consists of three different phases:

The Reset requires you to give up sugar-rich and highly processed foods and stick to natural, plant-based nutrition. There is NO strenuous exercising allowed during the UR – only walking and basic yoga are acceptable! Another way the Reset is different from other cleanses is that you get to eat 3 full meals a day. Many participants this round found that the portion sizes were actually too big!
Here are some  of our favorite UR recipes that we've taken and added into our regular clean eating diets:
Ultimate Reset Challenger Results
Now for some INSPIRING photos and written results! Keep in mind that these results come from regular people just like you and me! Prior to the Reset, some of these participants had started their clean eating journey and others had not.
From one challenger:
"I can't believe I finished this program!! I never measured inches, but I'm down 8lbs!! I feel fantastic!! Things I learned:
I don't need coffee!!
I don't need meat!!
My diet prior to the reset had way more sugar in it then I thought!!
I haven't had to take my anxiety medication since DAY 2, this is huge for me!! 
I sleep so good!!
I am so glad I did this program!!! I got up this morning and worked out and it felt great to sweat!!! This group has been so helpful, I'm so proud that we all completed this!! Great work everyone!!" 
From another challenger:
"My results: -12lbs & down 1 size in my jeans! I had plenty of energy everyday based on plant based foods & I'm so glad I rid my body of all the excess sugars I was eating."
Another challenger writes:
"Congrats to everyone in the group for completing the Reset! Here's what I learned:
There's lots to be done with veggies. We learned several new recipes which we will add to our repertoire.
While it is fun to experiment with new recipes, you have to balance that with eating things you like.
We should do fewer dishes and more repeats to cut down on prep.
Doing it as a couple is clutch. I'm not sure I would have done half as well if my spouse would not have done it with me.
Doing it with a group is important. It was fun to hear everyone's tips and tricks. A little commiseration is healthy, and the camaraderie and accountability matters. Thanks!
Final results: I lost 15 lbs and one belt notch (started at 207 and ended at 192)"
From another challenger:
"So glad to have finished this program! I am down -12 pounds and -8.3 inches all around. I am very proud of my results!!! My skin looks good and I feel amazing!!"
Comments from two of the ROCKSTAR male challengers in the group:
"There isn't a lot of guys in these groups. That's a shame. I will admit I wouldn't have even started the UR (let alone finish it) without my wife. But it's not just about the weight loss. We finished yesterday and I feel great. Maybe the best I have ever felt health wise. It's a great time to start the next step. For me it's Body Beast. Whatever yours is, now's the time. If you can do UR (and you can), just imagine what else you can do."
"Even fewer single guys. This group was the best group I've ever been in. Great amount of interaction between most. I felt confident posting every day and the support was awesome. This group was perfect timing for me. I wish I had a little better results but I'm happy overall."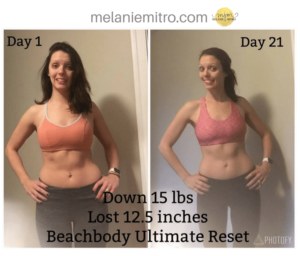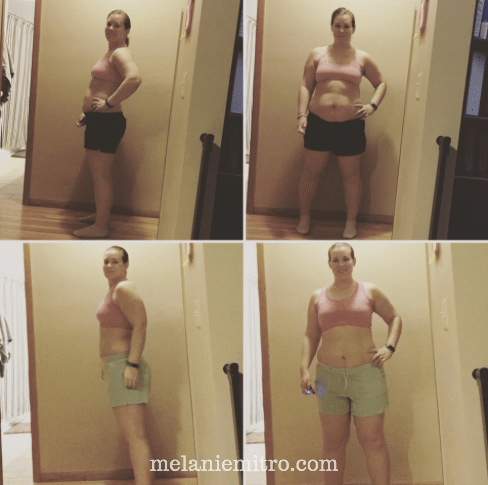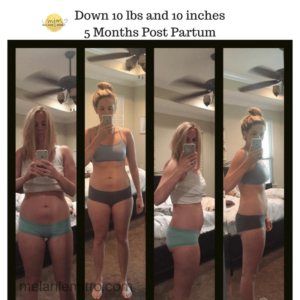 Do you feel inspired by these Ultimate Reset results? If you want to try it for yourself, click this link to learn more. If you're interested in joining a challenge group for extra support and accountability, fill out the form below!