SHIFT SHOP IS FINALLY LIVE!!
I don't know about you, but I have been waiting VERY patiently for the OFFICIAL launch of Team Beachboy's newest home fitness program, SHIFT SHOP! Created by Chris Downing, Shift Shop is a 3-week rapid rebuild program perfect for people of all fitness levels. By combining cardio and resistance workouts with a detailed nutrition plan and daily Shakeology, Shift Shop is designed to give you GREAT results in just a few weeks.
Matt and I had the honor of being part of the Coach Test Group for Shift Shop, and we LOVED it! You can read more about our results here. After 6 years of Beachbody workouts, I can honestly say that this program has given us the most exciting results! Now is a great time to get started so you can be in tip top shape by the end of the summer.
If you are interested in trying out the program, I have a few options for you!
First, I highly recommend that you join my Shift Shop Support and Accountability Group (application here and at the bottom of this post) which will start prep on the 17th and workouts start on the 24th. In this group, Matt and I will walk you through everything you need to know about the program, including meal planning, recipes, daily motivation, and tips for success so you can finish the program STRONG and get the results you want.
**In order to take part in my accountability & support group, I must be your coach. Click here to sign up!
Ready to go? Here are your options for purchasing Shift Shop: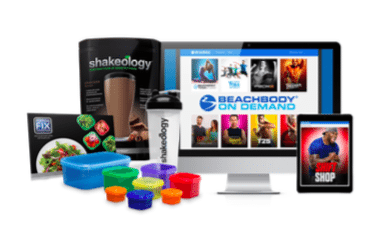 The best bang for your buck is to get the Shift Shop Annual All Access BOD & Shakeology Challenge Pack. It gives you all the tools you need, including BOD access, Portion Fix containers, and 1 month of Shakeology, as well as exclusive access to my Support & Accountability Group where you will also have other participants to help keep you on track.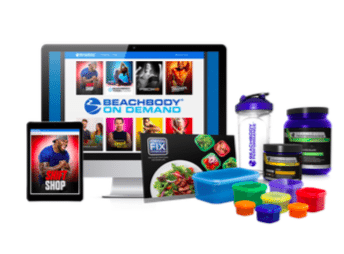 The Shift Shop Annual All Access BOD & Performance Challenge Pack is a great choice if you already drink Shakeology. This Challenge Pack comes with one month of Energize and one month of Recover, as well as BOD access and the Portion Fix containers. I highly recommend that you try the Beachbody Performance Line with Shift Shop – you WILL notice a difference in your energy levels!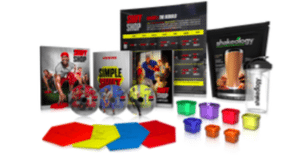 If you are not looking to purchase access to Beachbody on Demand, you can order the Shift Shop DVD and Shakeology Challenge Pack, which includes the physical DVD copy of the program and 1 month of Shakeology.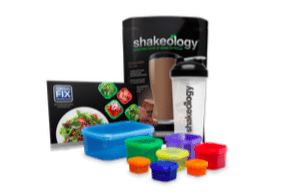 If you already have Beachbody on Demand access but you're not drinking Shakeology, then the Shakeology and Portion Fix Challenge Pack is the perfect choice for you. It includes 1 month of Shakeology and the Portion Fix system.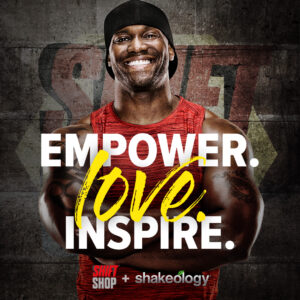 If you do not wish to participate in my support and accountability group and would just like to purchase the program on its own, here are your options. These kits will be available on Friday:
You will need Agility Markers for the program, which you can find here.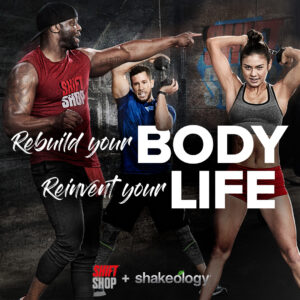 If you would like more information on Shift Shop, here are a few places to find out more:
I am so excited for the program to become available for you all to experience! I can't wait to hear what you think!