As the 3x top coach in Team Beachbody, a mom of 2 boys, a wife to an amazing man and a small town girl with no prior social media or business background I have successfully built my team of men and women who are not only living out their dreams but they are being financially compensated for it as well.  In this blog post I am going to share with you my tips for building a successful Team Beachbody UK Business. I have done it in the United States and I have tweaked my process over the past year and I feel confident that if health & fitness is your passion and you want to create a business out of it, then I can help you do it.
Today Matt & I are boarding a plane and living good ole' Pennsylvania and heading across the pond to London, England to launch our Dream Team United coaching business to anyone who is a go getter and is excited about the opportunity to help people achieve their health, fitness and financial goals.  If you are reading this and you are interested in learning more about the opportunity please fill out the application below and I will contact you ASAP.
It is just crazy to think that 6 years ago I was just starting my transformation with Insanity.  I had had my 2nd baby boy Bryce in January and in May I was frustrated with my lack of weight loss and I was really focusing on ways to get it off.  Although, it wasn't happening as fast as I would of liked.
I joined a challenge group with my coach and I was forever changed by the supportive community, the services provided and the way that my mindset shifted from weight loss to lifestyle change.  I became a coach because I want to inspire and lead others to feel their absolute best!!!
I went from a brand new coach in 2011 to the top coach in all of Team Beachbody in 2014.  It blows my mind what you can achieve when you are passionate about something and you show up, give it your all and bring your A game every single day!  Now today, we are headed to the UK to launch a new part of the business that I truly know is going to have the same impact that it had on me and my family 6 years ago!  That makes me so excited.
While In London
While we are in London we are going to be hosting an informational event to give you all the details of what Coaching is all about.  You are going to hear from our top coaches in our Dream Team Organization.  Our team includes women and men who have created a six figure income, have left full time careers, have battled cancer, teach group fitness classes, are flight attendants, nurses and stay at home mommas.  We are a diverse team but our team is build on integrity, heart, trust and the fact that we genuinely love health and fitness and helping others reach their fullest potential.  It doesn't matter what age you are or where you came from all that matters is that you strive to be a positive influencer to others around you.
Join us this Thursday at 9:00 pm BST for a live call to give you the details on what coaching is all about.  We will cover the history of Team Beachbody, What Is A Coach, what does a Coach do, how do you earn an income, how to you share and not sell, what training and support will you get from the Dream Team and more.  We will open it up for questions and answers as well.
You can also follow our journey this entire week on Instagram Stories at Melanie Mitro 
You can also request to join our SNEAK PEEK or basically our informational group about coaching on Facebook as well:  https://www.facebook.com/groups/DREAMTEAMUNITEDUKPEEKINTOCOACHING/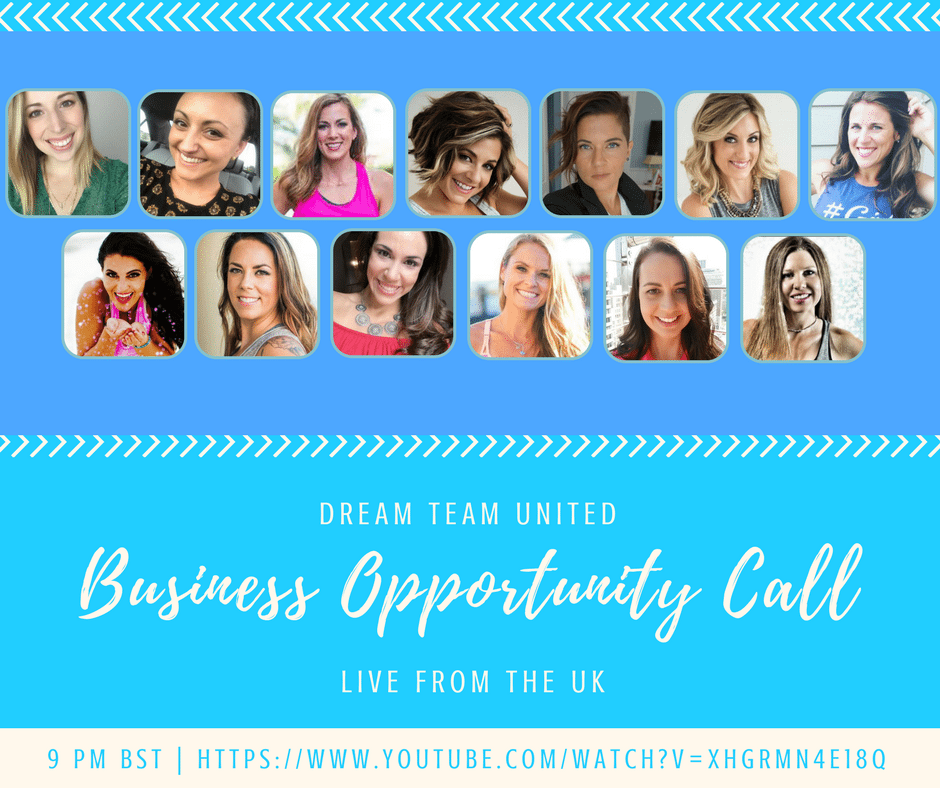 We are hosting a few events in London this week and you can come workout with our team for free and you can also come to our Friday Night Training &  Networking event at the Dartmouth house in London.
On Friday night you can attend our launch event where we will have samples of Shakeology, the opportunity to mix and mingle with top coaches, training on how to launch your business, how to set up your first challenge group, tips on sharing Shakeology, a Q&A panel discussion and DRUMMM ROLL…. we have a VERY VERY SPECIAL GUEST (well 2 special guests)  CEO Carl Daikeler and Co Founder Jon Congdon will be attending our event to share their vision for the company.  This is an awesome opportunity to meet the CEO and Co-Founder in a small group setting and get the chance to chat with them and hear their vision!  I hope that you can make it!  Bring a friend, spouse, or come alone- we will welcome you with open arms!! We really are a great group of women who want to see you succeed.
To get the details on the event click here:
https://dreamteamunitedlaunchevent.eventbrite.com

So now that you can see we already have so many amazing things in the works for our newest team members I want to give you the scoop on what you can expect to focus on in your business first!!
 Produce confidence.  As a new coach with Team Beachbody it is important that you begin to craft your own story.  If you are just starting out with our fitness programs then we encourage you to start and complete an entire fitness program along with following the nutrition plan and drinking Shakeology daily.  Leading by example is the most important step to building a business.  When others can physically see that it is working for you then they are more likely to join you!
Being Unapologetically you through social media.  Social media is the BEST way to build a business. I encourage and teach my team to use Instagram and Instastories as much as possible.  It truly is a great way to show people what the healthy lifestyle looks like that you are living.  You can share recipes, daily tips, motivation, your workout transformation, and you can invite people to join your next accountability and support group which you can run through our Beachbody Challenge Tracker app.
Read personal development every single day.  I encourage all new members of our team to start with the Compound Effect by Darren Hardy.  I also encourage them to listen to audible or audio books, and every day fill their cup.  It's so easy to think that business should just happen fast and that it won't take time, energy and effort to get where you want to go.  But in reality it truly does take a mindset, consistency, dedication and GRIT to be a successful business owner.  Personal Development has taught me how to have that Entrepreneurial mindset for success.
Plug into the Dream Team Coach University.  As a new coach on my team you have access to our 30 Day New Coach Training University which will teach you everything you need to know about launching your business, how to invite, how to share and not sell, how to handle objections and the basics of social media.  I do not want you to have to re invent the wheel.  I have a systematic approach to teaching you everything you need to know to get your business started right!  If you follow my lead and you do the assignments you will succeed.  Hands down this is the best way to get your business going!
In closing, your mindset is everything!  If you believe that you can be successful, if you are willing to go for it and not look back and if you have the desire to create change then you can accomplish your wildest dreams.
I would love to have you on my team if you are ready to build a business, be coachable and live life to the fullest.
I am still accepting applications for my Dream Team United Founding Coaches.
Apply here:
SaveSave