Ok so it's been exactly 1 week since I started my 30 Day Elimination Plan.  So I think it's time for an update since I have had so many people requesting more information on what I am doing and wanting to join my group.  I am currently in the Beta phase right now and as soon as I complete this 30 day test group I will be releasing more information.  But you can follow my Instagram Stories for all the daily updates along the way.
So lets talk about this Elimination Plan.  I want to start by saying I am not doing an unhealthy cleanse or fad diet.  I am not eating super low calories or excessively working out.  I am actually doing quite the opposite of what you might think.  After the past few months of really running myself ragged with a ton of traveling, events, parties and temptations I just can see the wear and tear it has taken on my body.  I also know that I have some food sensitivities that I am not really leaning in to.  Let's be honest, its just easier to eat like crap because CRAP is truly everywhere! You head to a local coffee shop and the smell of coffee and fresh baked goods tempt you from the street as you get closer to the door.  You go to Whole Foods to grocery shop and the first thing you see and smell when you walk in the door is the cookies, pastries, cakes and more!  When you go to a restaurant there are fruity cocktails, beef nacho appetizers and savory sauces to go with each meal you order.  Let's face it, society makes it very inconvenient to be healthy.  I sometimes feel that we are actually the minority and looked at differently because we WANT to MAKE BETTER CHOICES!  That is really freaking whacked if you ask me!  This whole week I just had this narrative playing over and over in my mind about the society we live in and how we are just slowly killing ourselves.  We move from one fad diet to the next hoping that THIS TIME Will be the QUICK fix that we were looking for!  Drop a quick 20 lbs and it will be gone forever!  BUT, anyone who knows anything about nutrition, weight loss and exercise knows that it goes deeper than that.  Much deeper!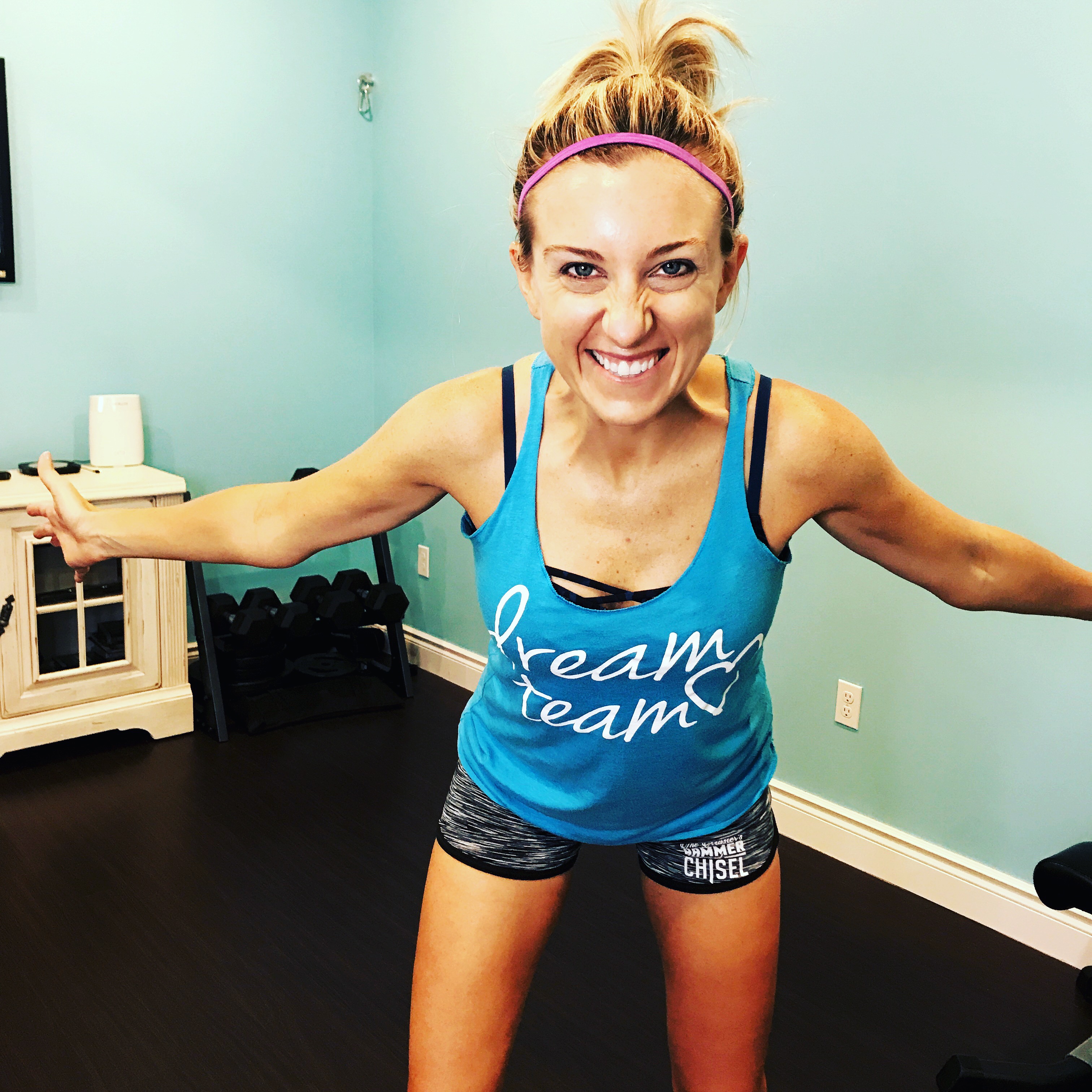 Weight loss actually is actually very much a psychological issue.  We tie food to comfort after a bad day, to relaxation at the end of a week, and to celebration for every party that we have.  We use food for everything and we almost train ourselves to think we are depriving ourselves by telling ourselves that we cannot have those treats.  Eating healthy becomes a punishment and we can't wait until the "diet" is over so we can go back to normal!  To have that big slice of pizza and giant glass of wine! We reward finishing a diet with FOOD!  Ok, doesn't that sound crazy?
So the question is this?  How do we stop the cycle?  How do create a healthy lifestyle vs a short term fix where we yo-yo back the other direction.
That is what I intent to figure out over the next 30 days.  Before I can find the end result I must first go through the process of eliminating the things that I know are tripping me up.
So it's been exactly 7 days with no:
Artificial Sugars
Grains
Dairy
Alcohol
The first 3-4 days were quite brutal.  I was grumpy, irritable, and on Wednesday I had flu like symptoms which they actually call the sugar detox flu.  It is when your body goes through withdrawal from processed foods.  My mind was so foggy & all I wanted to do was sleep.  I was completely unmotivated to do anything.  Thank GOODNESS I had the test group to lift me up and support me on this journey.  I was not alone!!! By Friday I felt a thousand times better.  No more brain fog, mental clarity, and energy to the point where I didn't even need a mid day nap.  The only thing that I changed this week was that I didn't eat the foods listed above.  I followed the 21 Day Fix Extreme Meal Plan B because I am not in weight loss mode, I am in maintenance mode.  I added in some bullet proof coffee to my morning and I increased my sleep.  I set a goal for myself to get at least 6-7 hours a sleep each night and to REST on Sundays and actually take care of myself.
Well look at that!!  When you actually listen to your body, you feel it good quality food, and you clear out the processed CRAP you feel amazing!  Now I can say that I am not exactly at peak state yet but I know in 30 days I will have some incredible results to share.
When I took my day 1 photos last week I was feeling bloated, tired and so out of it mentally.  This week I can already see my definition creeping back in and my workouts are much better because I am fueling up with really great food.
What supplements am I taking?
Every day I drink Shakeology for 1 meal a day  (regular chocolate)
Every day I add in 1 scoop of vital proteins collagen to my shakeology
Every day I take my probiotic multivitamin
Every day I drink energize before my workout
Every day I do a workout I drink hydrate during my workout
What Workout Am I Doing This Week?
I started the 21 Day Fix Extreme workout this morning with day 1.  Plyo Fix Extreme done and I feel awesome. I woke up at 6:15 am, drank 1 scoop of energize, 1 full bottle of water and killed the workout.  I followed up with my breakfast at 8:45 am of Eggs, white potatoes sautéed in coconut oil & bullet proof coffee. I definitely needed a veggie in there but I'll squeeze more in through the day.
I am following Plan B of the 21 Day Fix Extreme because I am not trying to lose weight.  My goal is to feel my best and be as strong as possible.  So I'm not calculating weight loss calories just maintenance. Lastly, just because something is listed in the yellow or blue cateogry doesn't mean you should eat it.  For example you can have 1/2 an english muffin for a yellow but its not nutrient dense.  It isn't a quality food source, therefore I'm not eating it.  I focus on what gives my body the most healthy fuel.  Sweet potatoes and limited white potatoes.
As for the dairy, I've cut out greek yogurt and cheese and notice a difference already in my breakouts with my skin and my belly bloating.  Sure, you  might say "oh I can't give up my cheese".  I get it!  But maybe it doesn't affect you like it does me, or maybe its just not that important to you.  It is ok! To each their own.  I'm just sharing my experience in hopes that it triggers something for you.
Here is my meal plan and you can see there is nothing fancy or crazy in there!  Just real, good food!!!!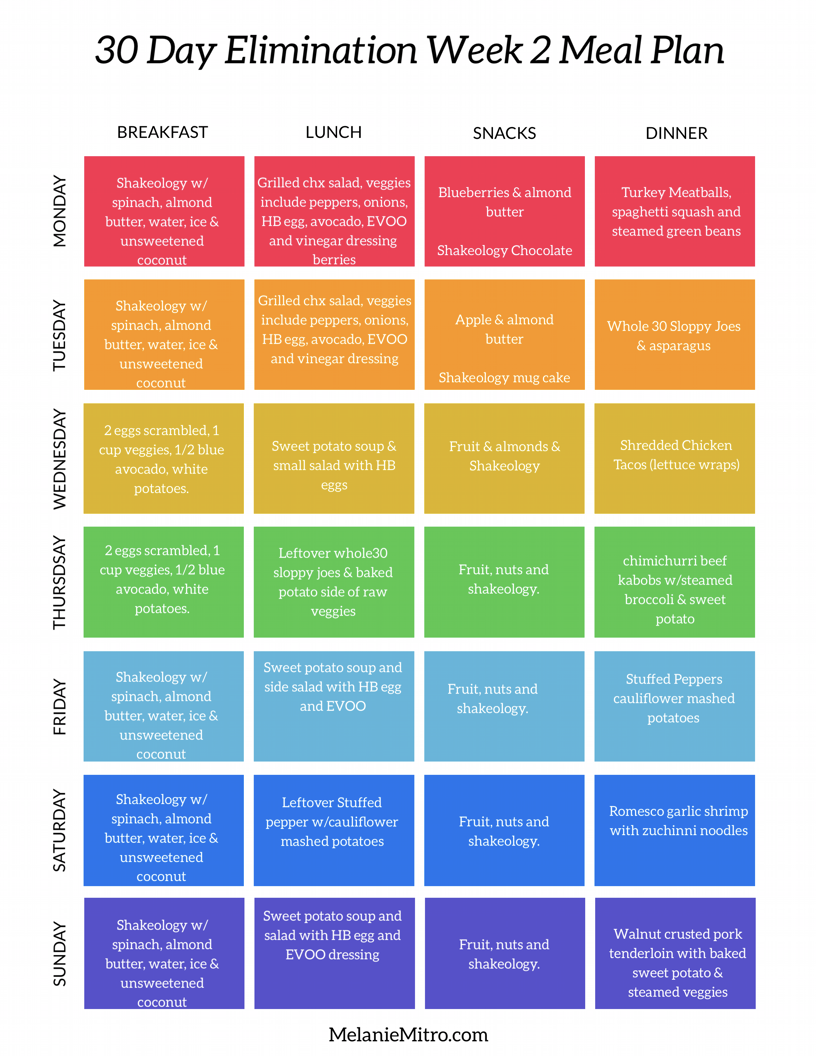 I am also starting my 50 hour sleep week challenge.  Autumn Calabrese talks in length about the importance of rest in her program 80 Day Obsession.  Rest is the 1 thing that I am not very good at in the slightest. I really ran myself ragged for the past few years, surviving on about 5-6 hours of sleep. That catches up to you in a negative way for sure.  I was lacking motivation, drive, determination to get my work done and to be in a good mood around my family.  My BFF came to me with the idea of a 50  hour sleep week challenge to do with our customers.  We are tracking our sleep, how we feel, and what changes we are noticing because of the increased sleep.  Last night I got a solid 7 hours of sleep and I'm ready to crush the day.
Are you up for the challenge???
Do you want to do it with me?  Here is the document to download and tag #50hoursleepweekchallenge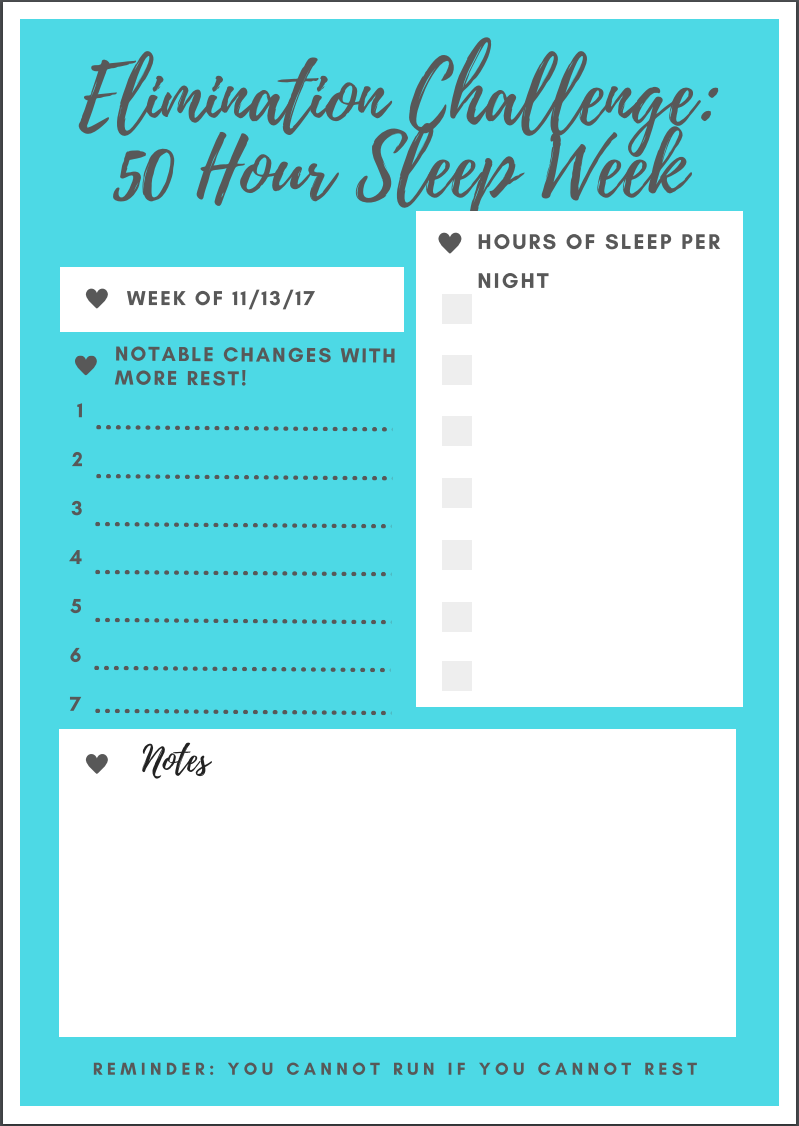 Special Guest Chris Downing
Each week we have asked a special guest/celebrity trainer to speak on our Sunday night prep call! This week we had Chris Downing creator of Shift Shop speak on mindset during the holidays, how to maintain positivity, and also how to tweak your nutrition to get the very best results possible. We talked at length about intermittent fasting which is something I am going to give a dabble in!
Seriously there is nothing more amazing than a super trainer's support to pump you up for the week!  Here is our weekly call with our participants who are seriously killing it!  In the first week people are dropping 4-8 lbs, getting rid of bloat, brain fog, sleeping better, and truly crushing their results and their business too!!!

Journaling Is a Must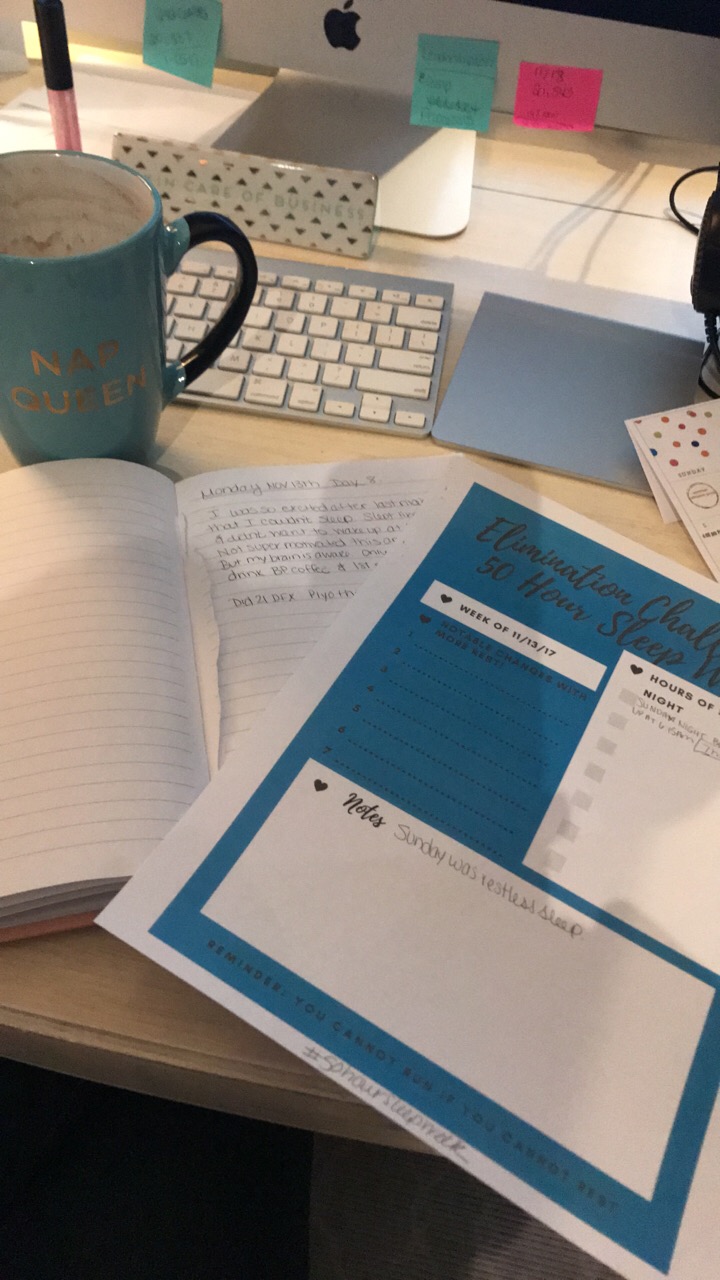 Last week I journaled every single day a few key things.  How my workout went, how did I eat and how did my food make me feel.  What was my energy level like, was I grumpy, tired, irritable, ect…. Each day I reflect on the day and set my intentions for the next day.  I keep the narrative positive and focus on making shifts that are long term vs a quick fix.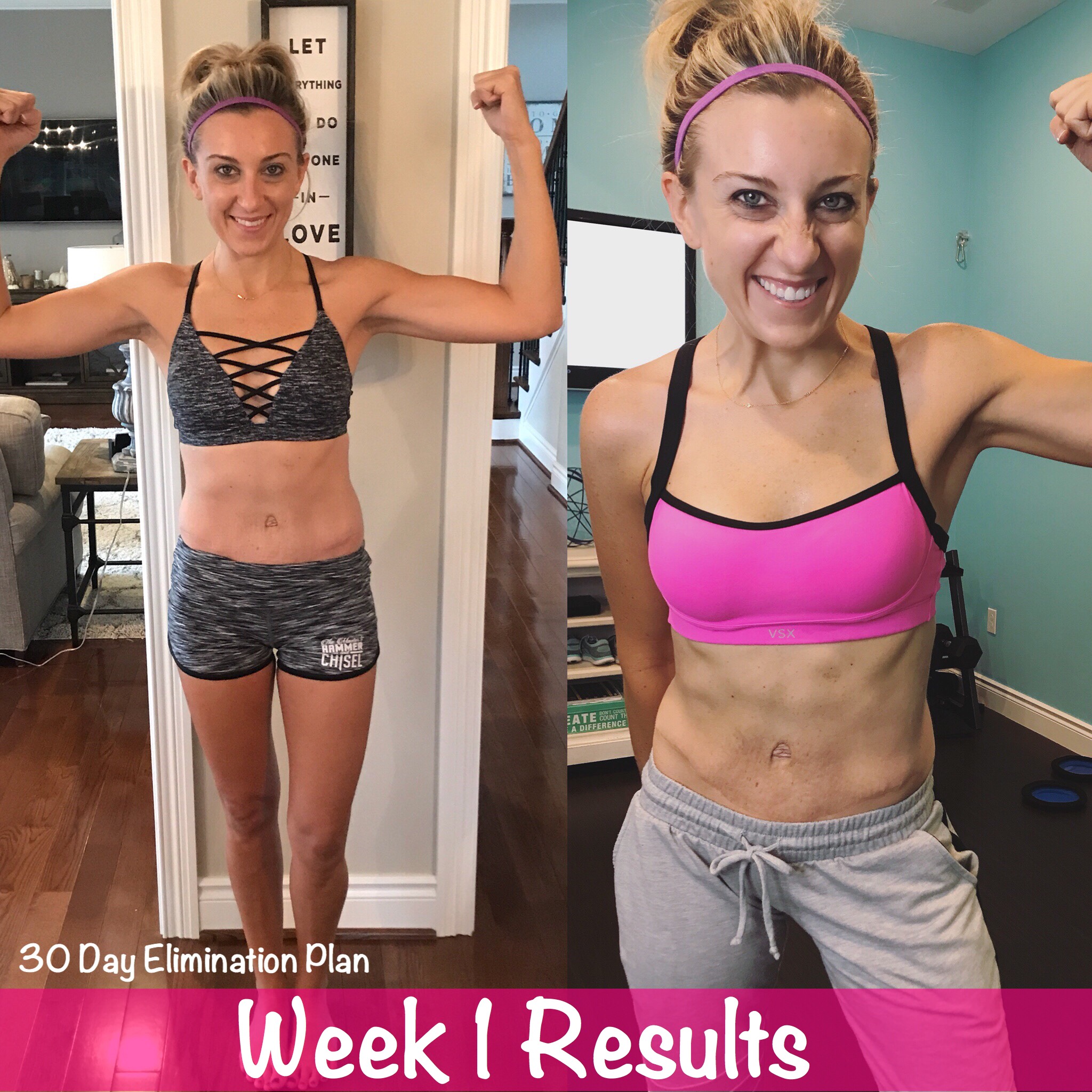 Now it's time to rock week 2.  I haven't even stepped on the scale yet but its also not about weight loss for me!
It's about showing up, eating quality, nutrient dense food, drinking enough water, eliminating negativity and stress from my life, surrounding myself with those that lift me up and feeling my best.
Fitness + Nutrition + A Supportive Community is truly the secret to losing and maintaining your weight and a healthy lifestyle.
Stay tuned for week 2 results!
If you are looking to join me in my next accountability group you can join the Holiday Survival Guide by filling out the application here: