A weekend of Champagne, Comfy PJs with your Besties in Business Is Just What The Doctor Ordered!
This past weekend I hosted about 18 coaches, friends, Diamonds, leaders and really my BESTIES in business over to my house.  We had an awesome weekend chilling in our PJs, sipping champagne, talking business, strategy and how to conquer the health and fitness industry together.  It was a pretty sweat weekend!  Who would of thought that all these gorgeous and smart ladies from all over the US would be at my house this weekend.  It's surreal to see what has evolved from the start of my business 6 1/2 years ago until now.  When I think about the kind of team that I want to lead and the kinds of people that I want as a part of my team I have a very distinct picture in my mind.  Over the past 6 1/2 years my passion for helping people achieve their health and fitness goals has grown to include helping individuals build a business that allows them to make fitness and nutrition their focus while growing an income that meets their wants and needs.  I had no idea what it meant to "attract your tribe" or to identify what your avatar was.  I didn't even know how to use social media to grow a business.  What I did have was a passion for the product & belief in the company that I represent.
I started to create my own vision for my growing team.  Over the past 6 1/2 years I personally have gone through a lot of leadership growth periods.  From hard core hustle to refining my vision and helping my teammates to do the same.   I truly feel that the skills and disciplines that I practiced in the first 3-4 years are what has allowed me to have the platform and team of amazing leaders that I do now.  It hasn't always been easy, there have been lots of ups and downs but I wouldn't change my decisions for one minute.  If I could go back and do it all over again, I absolutely would do it the exact same way!!!  This business has taught me how to be a leader, how to put others needs first, how to face adversity head on, and be a proactive vs. reactive leader.  I can say that I haven't figured it ALL out and that LEADERSHIP is always a growth process but I do feel as though we are figuring this whole "TEAM" and "TRIBE" thing out!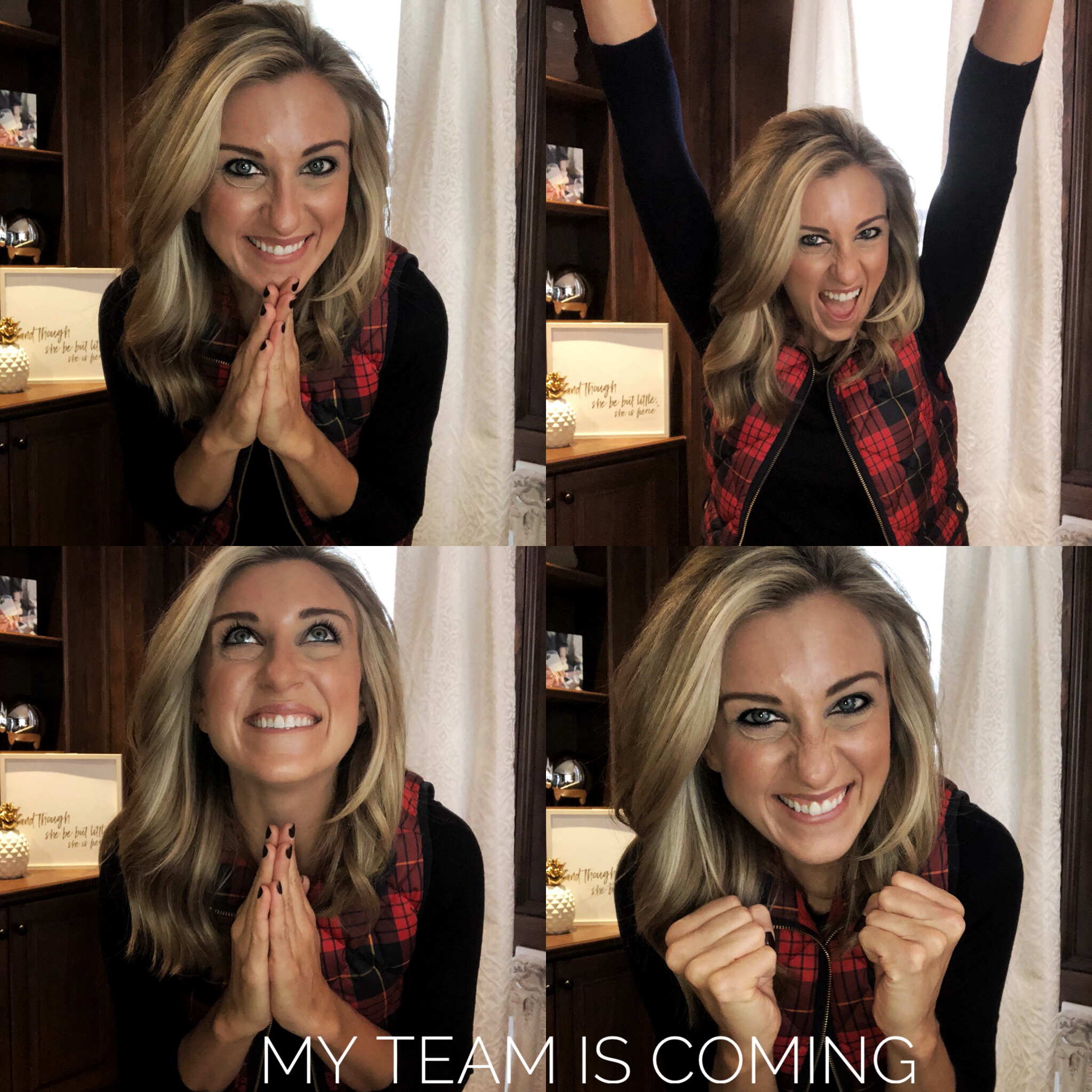 This past weekend I hosted an informal get together at my house.  We had a Diamond PJ party weekend to connect, to spend quality time together and of course mastermind for 2018.  We went to dinner Friday night at a local restaurant for some Margaritas and Tacos (yes as health and fitness coaches we have a cocktail too).  Saturday morning we got up to head to a local Yoga Studio, Salt Power Yoga for a group sweat session which felt amazing!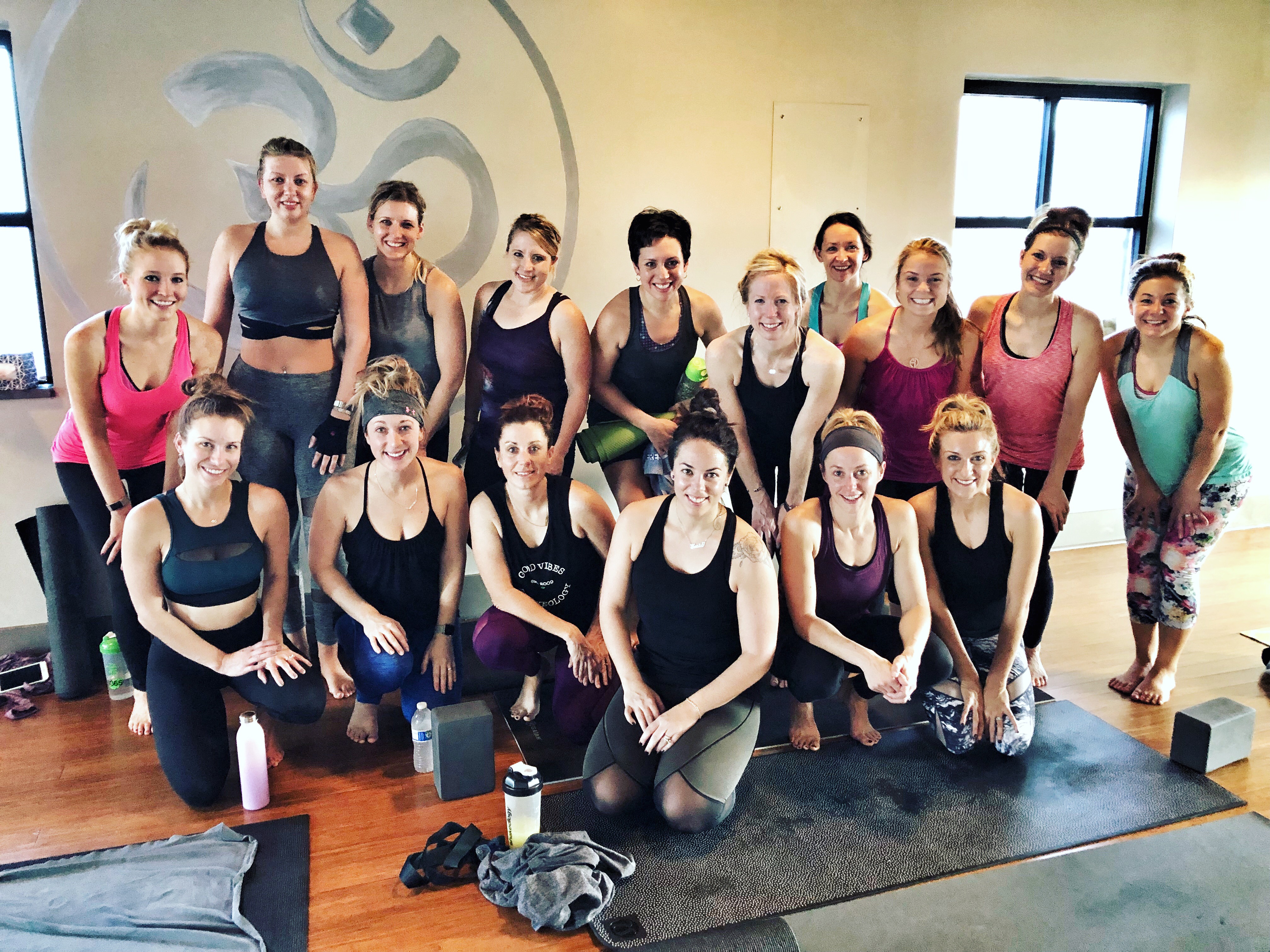 We came back to my house and had breakfast and then spent the morning doing mastermind sessions on the exciting news that Beachbody announced about products, programs, incentives for coaches, ect…..
We had a private photography 101 class and then we spent some time just talking about goals, talking about organization, tracking, business and mindset.  We just accomplished so many awesome things over the weekend.  Sometimes the best memories are created when nothing is planned and thoughts just flow freely.
Of course we broke out the Champagne and toasted to each other, friendship, memories, laughter and doing life together!  It's pretty crazy cool how we all met and how our paths crossed.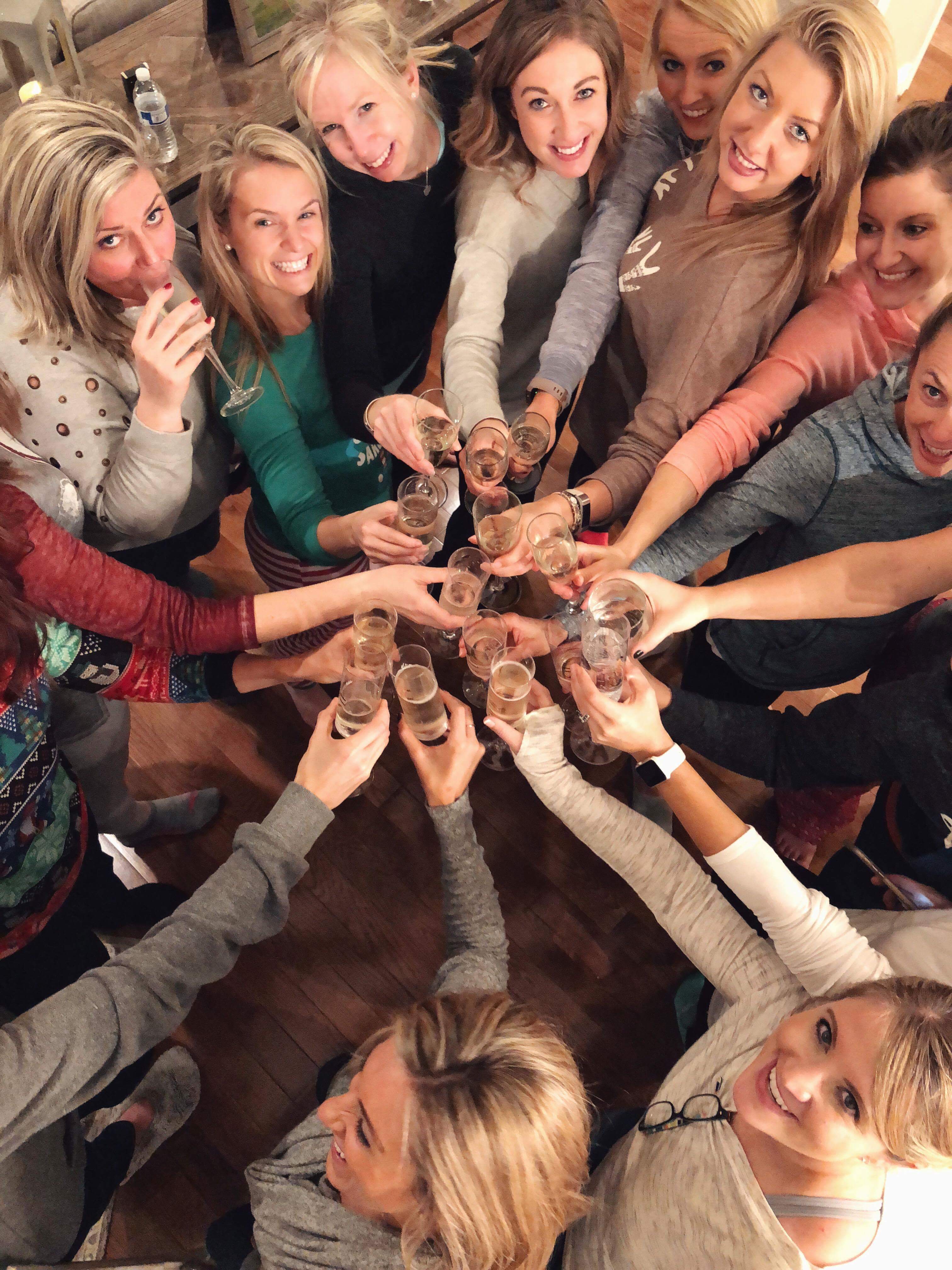 Then, last night we had our own gift exchange, spiked hot chocolate and spent lots of quality time just hanging together, laughing, & celebrating our business and this venture together.  If it wasn't for coaching we wouldn't all be in this room, for a weekend as really great friends!!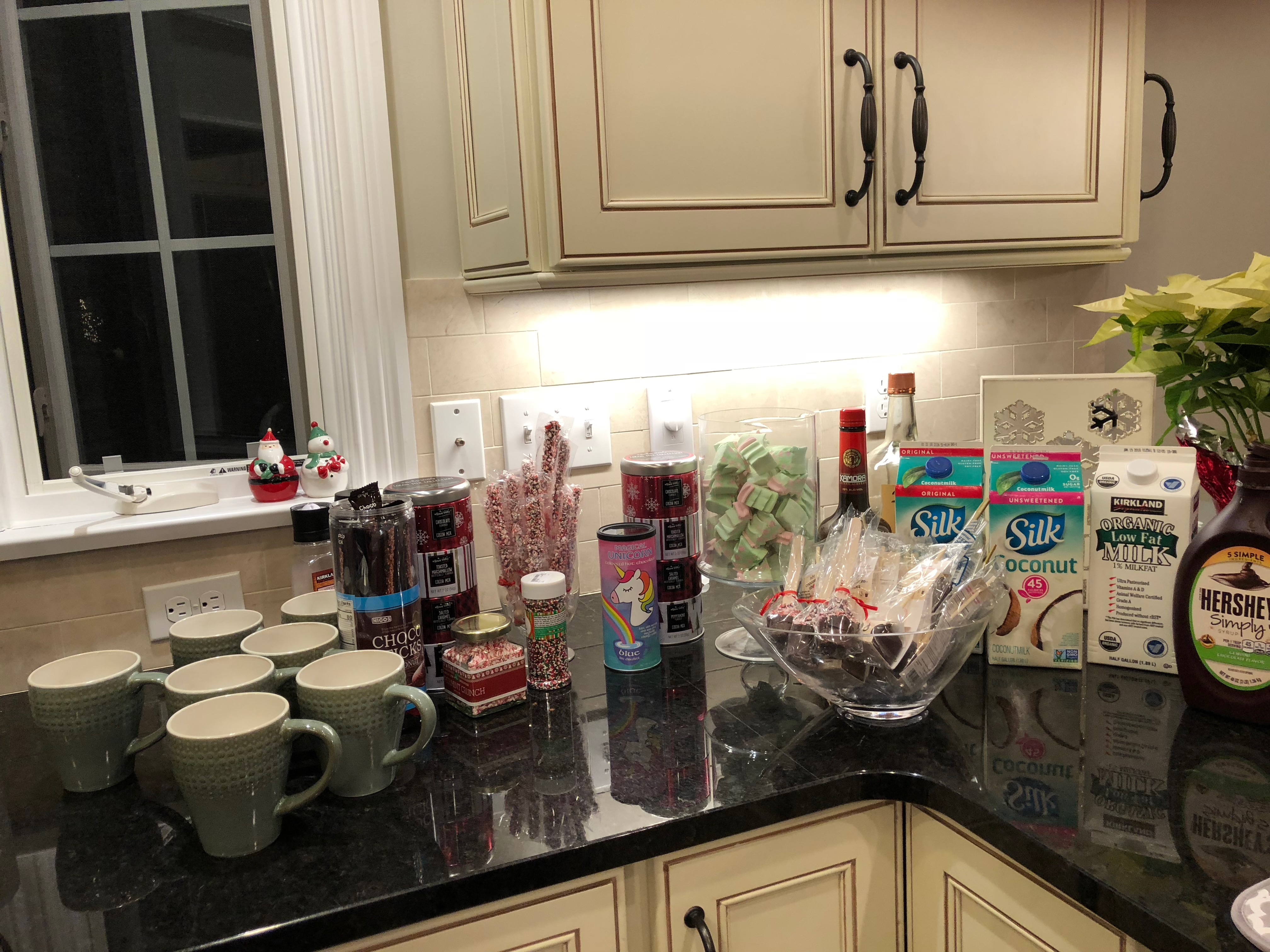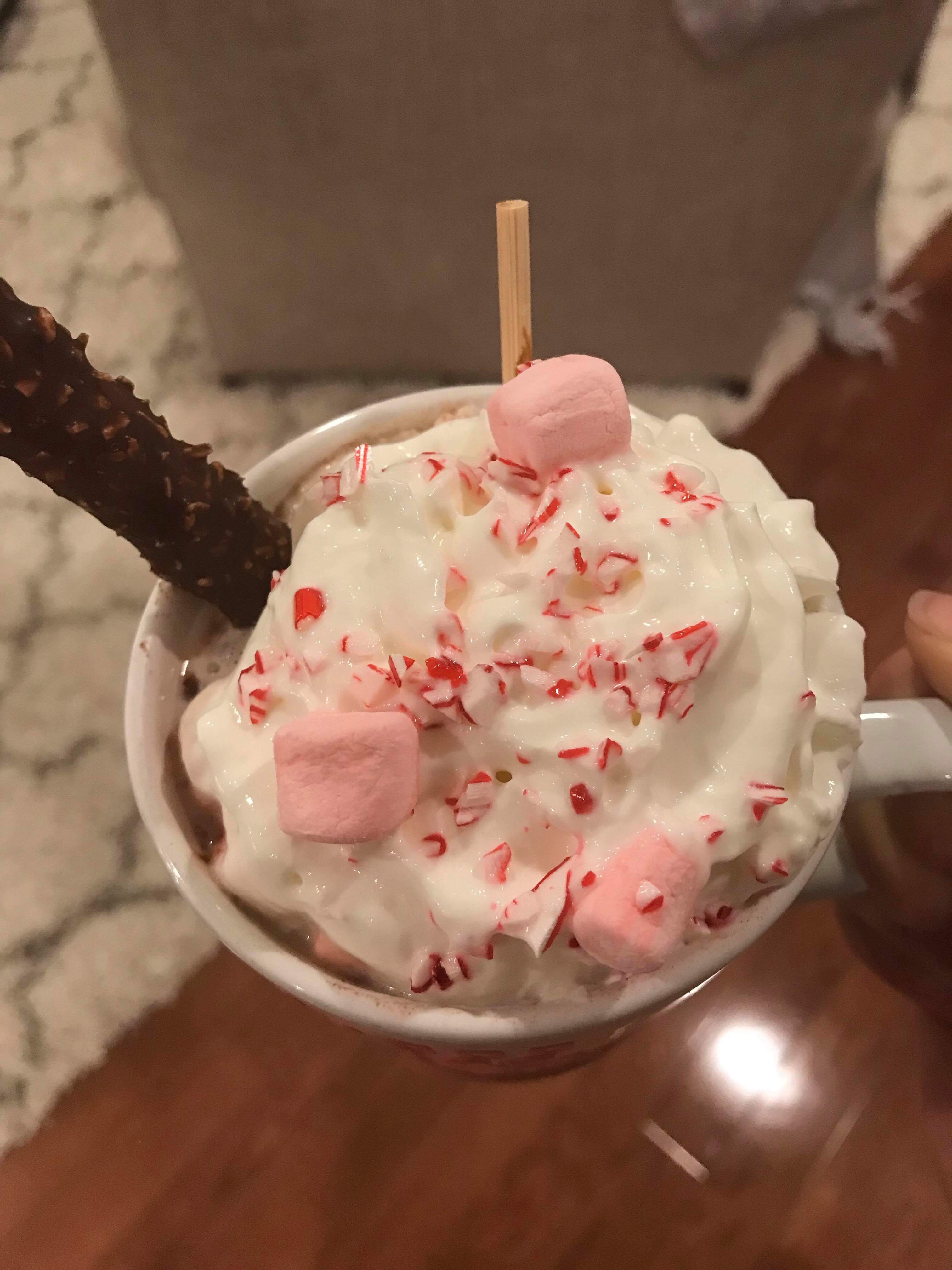 It is so true when they talk about finding your "TRIBE".  I can look at each of these women and truly say that I would want to hang out with them on the weekends, I know if I needed something I could call them and in a heart beat they would have my back and I know that the favor always goes both ways.  We all might come from all over the United States but the bonds that have been formed and the friendships that will last a lifetime are irreplaceable.  I am forever grateful for these ladies and for our Dream Team leaders.  I really felt the need to share my feelings with these women over the weekend.  As we grow in our businesses, as we grow in leadership and life it can be easy to get caught up in what we didn't get to accomplish instead of all the amazing lives we have impacted through the year.  As I look back on 2017 I am grateful for the struggle but even more grateful for the life lessons learned and I know that I have the right people beside me in this journey.  I am looking forward to 2018, building our roots even deeper and our branches even wider and continuing on our mission to help others achieve a healthy and fulfilling life together.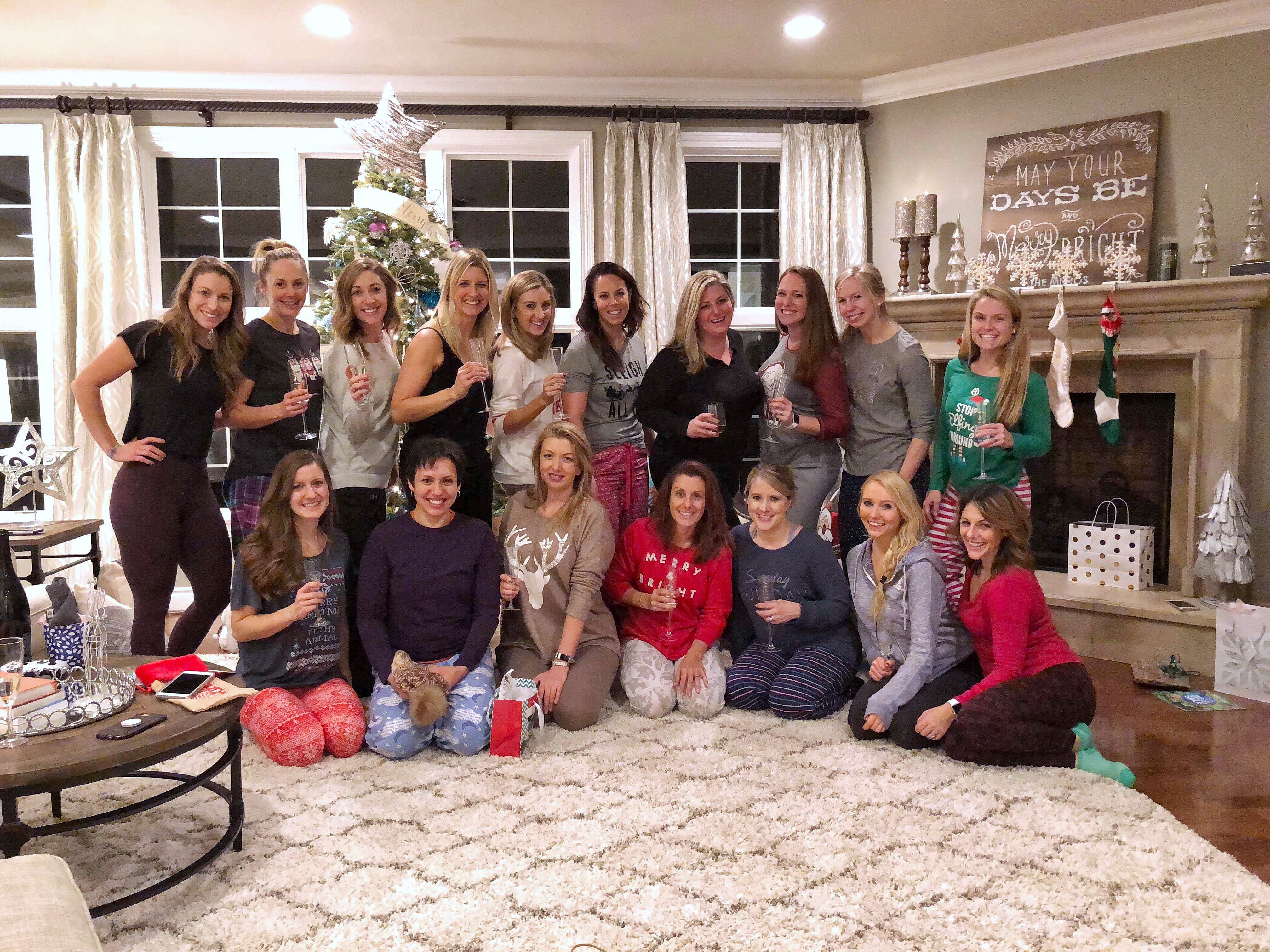 #dreamteamunited
How To Host Your Own Girls Weekend Mastermind/Relaxation Party.
First you have to choose your weekend and send out an invitation to everyone that you would like to attend.   I chose anyone in my personal sponsorship downline that was a Diamond Coach.  These are my top leaders in my organization and have really done an amazing job at laying the foundation for success.
I had everyone stay at my house which I had my kids rooms prepped and ready to go with fresh sheets, toiletries and extra air mattresses so everyone had a bed to sleep on.
I created a very loose agenda for the weekend which included Friday night margaritas and Mexican at Mad Mex.
Saturday included a Power Yoga Class in which everyone registered ahead of time.
You have to decide if you will have the food catered or you will be cooking.  In our case we (with my husbands help) cooked the food for the weekend.
I set up an area where we could hang out away from the family (our basement game room).  I connected our Apple TV so that we could screen share my computer and work together.
I made it a fun and relaxed atmosphere with lots of opportunities to ask questions and mastermind.
I asked everyone to bring a $15 present for a gift exchange.
COCKTAILS!  Prepare some fun drinks for your guests and have snacks on hand.
Don't over think it – but enjoy yourself.
Lastly, make sure to share your vision for the weekend.  Express your gratitude and what is on your heart and share your vision for the next year and what your reflections are from the previous year!  Creating a clear vision always helps everyone stay connected to our cause!
Have You Ever Thought About Coaching??
If you follow me and are curious about what Team Beachbody Coaching is all about, and would like to get some additional information then you have the perfect opportunity.  This Wednesday the 13th of December at 8:00 pm EST I am going to host a 1 hour free webinar where I walk you through all the most commonly asked questions.
What is Team Beachbody?
What does a coach do?
How do you earn an income?
Do I have to sell to my family and friends?
How will I learn how to build a business?
What if I don't know how to use social media?
What if I am not at my goal weight?
and more….
To register for this webinar and to reserve your spot click here:  REGISTER for the WEBINAR
There are no strings attached and you can honestly listen in and then make a decision later.
If you are really interested in signing up as a coach with me as your MENTOR then consider this.
I am OPENING ENROLLMENT for my January 2018 Private Coach Training Cours
e.  I am ONLY accepting 5 new coaches on my team.  I am looking for 5 individuals who are self motivated, serious about building a business, willing to learn, not afraid to put themselves out there and have big goals and dreams to run their own business that helps you to achieve your own personal and professional goals.
If this sounds like you, then complete the application below and I will reach out to you to see if it would be a good fit.