So excited to share with all my amazing followers that tomorrow June 4th you are going to get a preview of the next fitness program that Beachbody will be launching called LIIFT 4.  Joel Freeman is the Super Trainer who created this program.  The goal is to give you a 4 day a week workout schedule that combines strength training and HIIT type exercises into your workouts to maximize the burn and your results.
If you would like to try it out tomorrow for free here is how you do it.
Fill out the application below!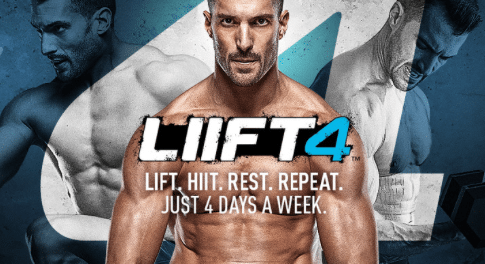 If you ALREADY have a coach please contact your coach for more information.
If you do NOT have a coach it's super easy to MAKE ME YOUR COACH!
A Coach is FREE and my job is to support you in choosing the best fitness program to meet your needs, help you navigate the nutrition plan and when you purchase your products through me you are also able to join my support & accountability groups that I run online as well.
It's a great resource that really helps you get the very best results possible.
Tomorrow you will log into your www.teambeachbody.com account, click on the Beachbody On Demand Tab and click on the LIIFT4 program.  You will see the preview that allows you to do the workout program.
Definitely let me know how you like it and if you are not plugged into my support and accountability group and would like to be- make sure to let me know ASAP so I can get you enrolled and into the next group in preparation for the official launch of this program on the 11th of June!
x0
Melanie