If you follow me on Instagram then you know that I was away last week at my leadership retreat in Orlando Florida.  For the past 6 years I have been hosting a leadership retreat for my team.  As the team has grown my leaders have started co hosting the retreats with me and now we have grown to the point where we had 4 houses and 100 women this past week all coming together in community and learning.  Talk about a pinch me moment.  If you would of asked me 7 years ago if this is where I thought I would be right now I would of told you that you were crazy!  For REAL- Spending 5 days in a mansion in Florida with people I didn't even know a few years ago – that almost sounds crazy – RIGHT?!  I am literally just a mom from a small town in Western PA who had this vision and this dream and decided to go for it!  I had two little babies at the time I started my own journey and I was a stay at home mom.   I found this opportunity while playing around on Facebook and I found my coach!
But it is the truth!  At one point I sat back and watched the girls laughing and talking and I thought- my GOSH, what if I would of said no?  What if I didn't take the leap of faith and say yes to my coach? What if I wouldn't have started my health and fitness journey with her? What if I didn't follow that gut feeling to join as a coach?  I mean I had ZERO idea what I was doing when I signed up!  I had no idea how to build a business or run support and accountability groups.  But I was totally coachable and willing to learn.  Through the years I have failed forward, I have been fearless and brave in sharing my story.   I have been nervous and excited at the same time and I have met some incredible people who I now consider my family!!  I came to this retreat with 1 plan in mind. The plan was to serve my people.  To pour into my coaches and to be there for whatever it was that they needed at that moment.  It wasn't about rank, recognition, or earning a certain amount of money.  This retreat for me is letting my team know that I have their back and that no matter what life throws at us, we are doing this together!  We work incredibly hard and that work matters and that work makes a really big difference!
So what is this leadership retreat and what do we do there?
This is the question that so many people have been asking me!
This retreat is an event that my coaches qualified for based on a specific set of requirements.  Each leader had to meet the requirements in order to attend the event. We had a planning committee that put together the agenda for the weekend retreat and our them was, We Shine Brighter Together!  The reason we chose that theme is because as an Entrepreneur who works virtually, it is easy to start feeling like you are alone when you work at home by yourself.  It is also easy to think that you have to carry all of the burdens of life yourself, but when you lean in to this amazing community for support in your business and your fitness journey- we can actually accomplish so much more together!  Our light actually shines brighter and we can make more of an impact as a team united!!
We kicked off the retreat with a very special VIP night! The VIP night was for any 2 Star Diamonds and above that were attending.  We wanted to do something a little extra special so we rented a limo, went out for a great dinner and then Karaoke!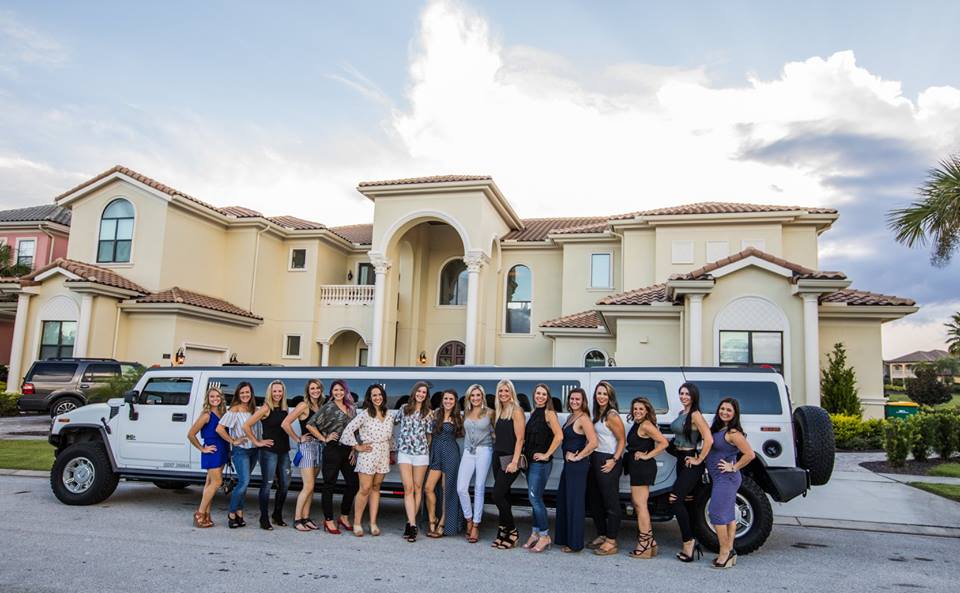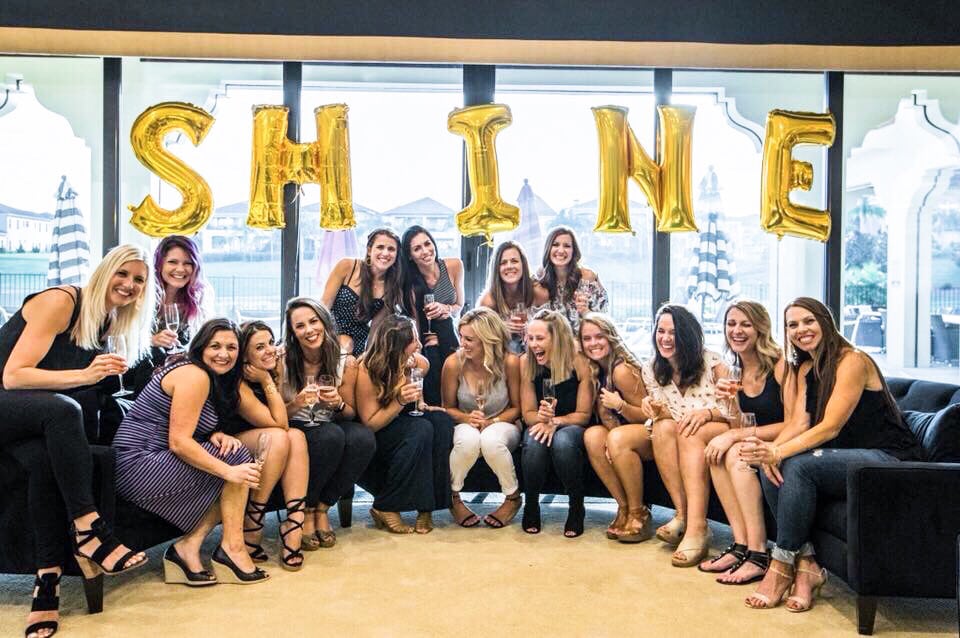 We dressed up and had a BLAST!!!!  Honestly we laughed so hard and it is really cool to see all of us just let our hair down and have such a great time together.  We sang gangster rap in the limo, drank champagne and danced!  Then on Wednesday morning we woke up and decided to crush out a LIIFT4 workout led by Tasia Verno on the pool patio!  I mean it's not every day that you get to hang with your top leaders in a mansion and sweat together after a night out! That was pretty freaking awesome and a lot of fun.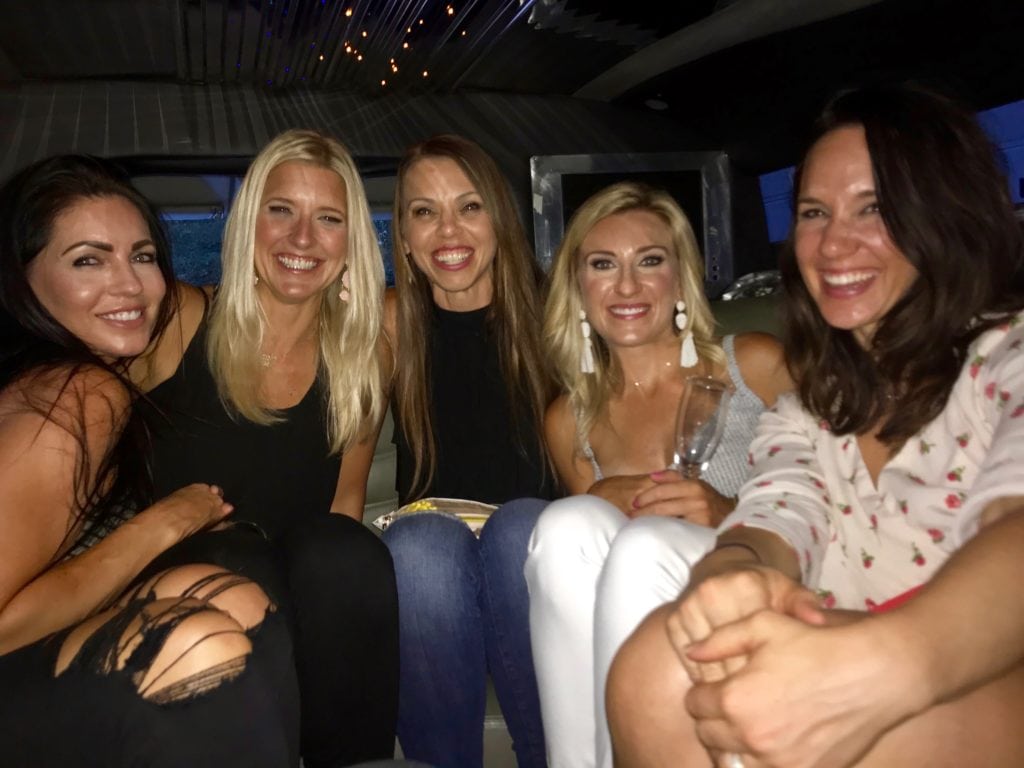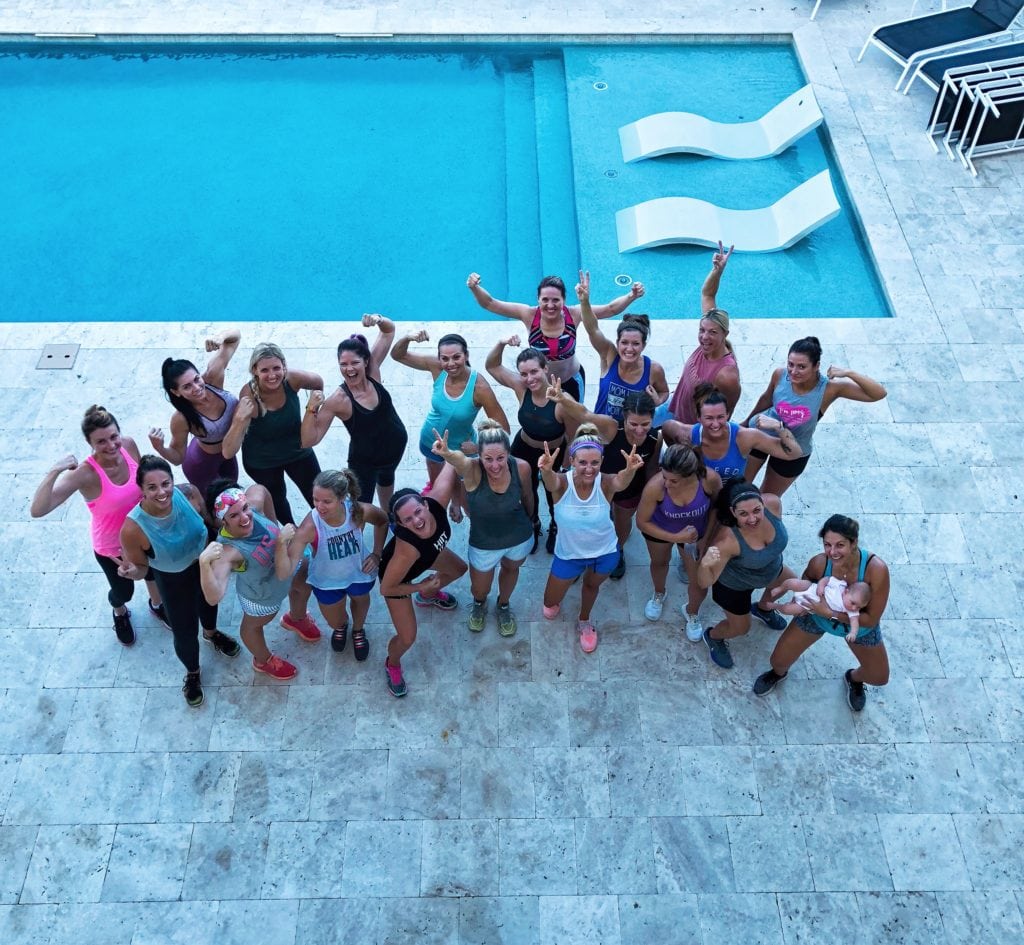 Next, we booked a photographer and hair and makeup artists to come in and do photoshoots for the team so that they would have great content for their social media and sites.  Some of the ladies at the retreat have never had their hair and makeup done before so that was a fun little treat.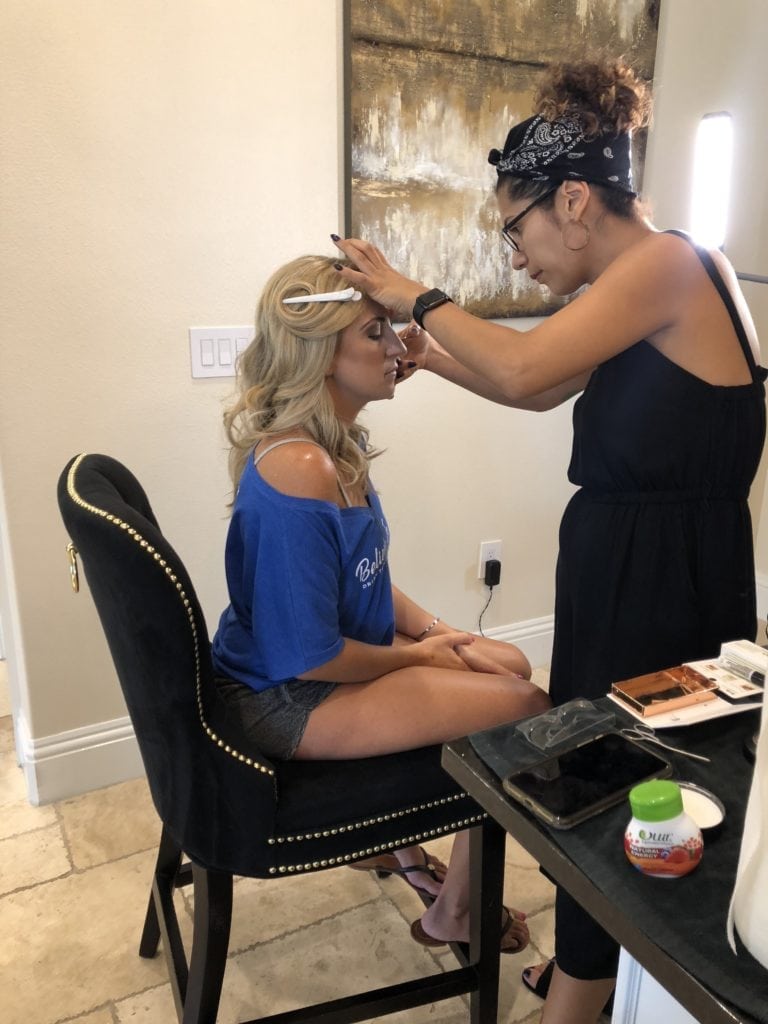 We also had a VIP mastermind session on Thursday morning and we went up to the theater room in the house and talked strategy, goals and planned out the rest of our year for strategic growth.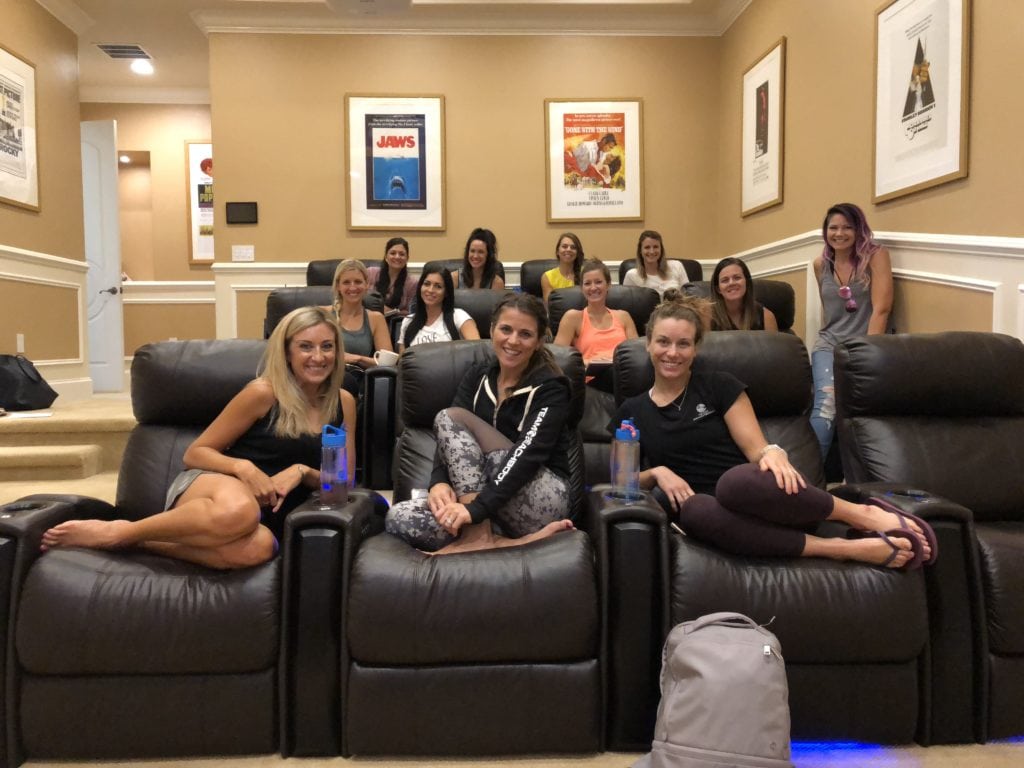 We spent a few hours in the pool just hanging out and getting excited for everyone else to get there!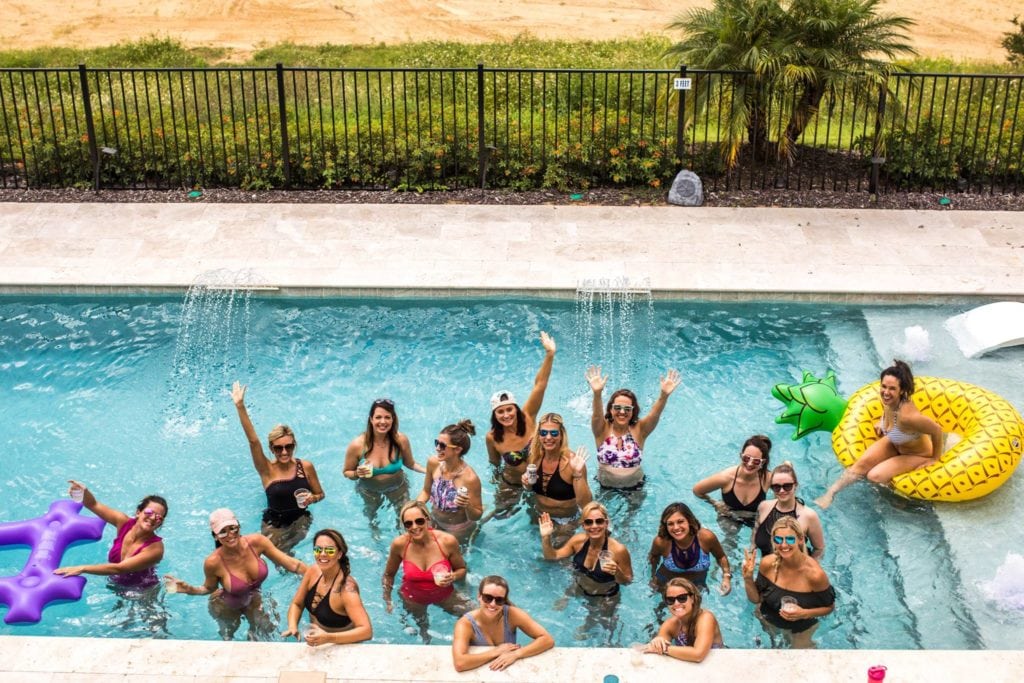 Everyone started to arrive on Thursday afternoon and the fun began!!!  We opened up the event with a meet and greet cocktail hour where all of the leaders introduced themselves and shared what they hoped everyone would take away from this weekend.  After the cocktail hour we had dinner and then we put on our matching PJ's that we got the girls as a gift and did our opening session which was a "get to know each other activity"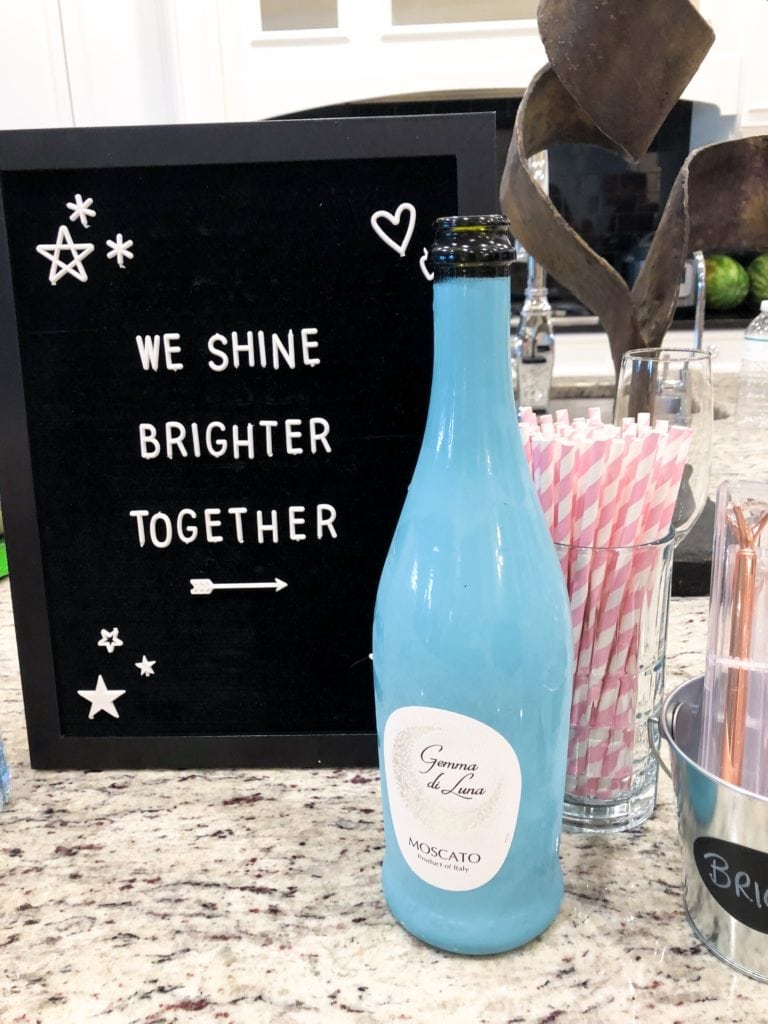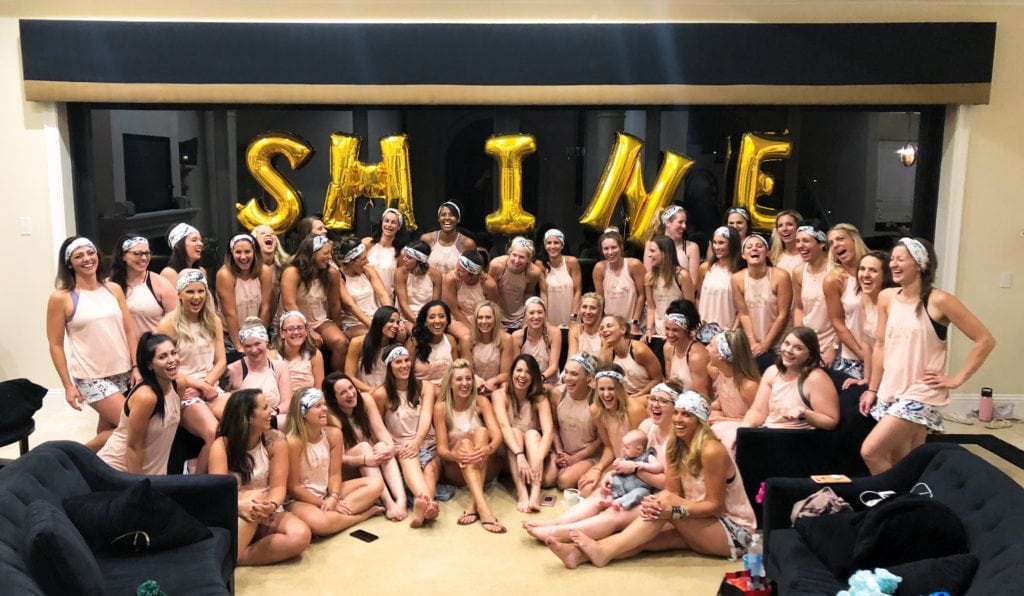 Here we are rocking out our matching PJ's at the end of the night!  We all brought a coffee mug that we felt really told a part of our own story.  Then, when someone opened up our coffee mug we had to give a 2 minute brief introduction to who we were and why we became coaches.  It was a great ice breaker and a way for everyone in the room to get to know each other.
There were lots of tears that night and so many really powerful stories of women overcoming hard things in their lives and shining from it.  These ladies are just incredible and amazing and I'm so proud of them.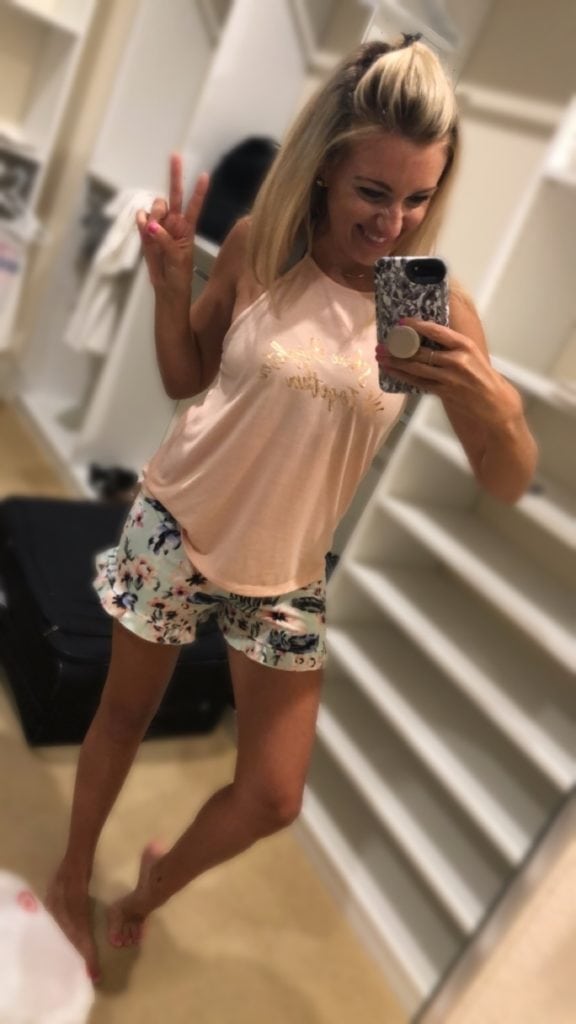 Friday morning we kicked off our morning session with the President of Global Sales, Jeff Hill.  He kicked off our morning with a great session on leadership and what to expect.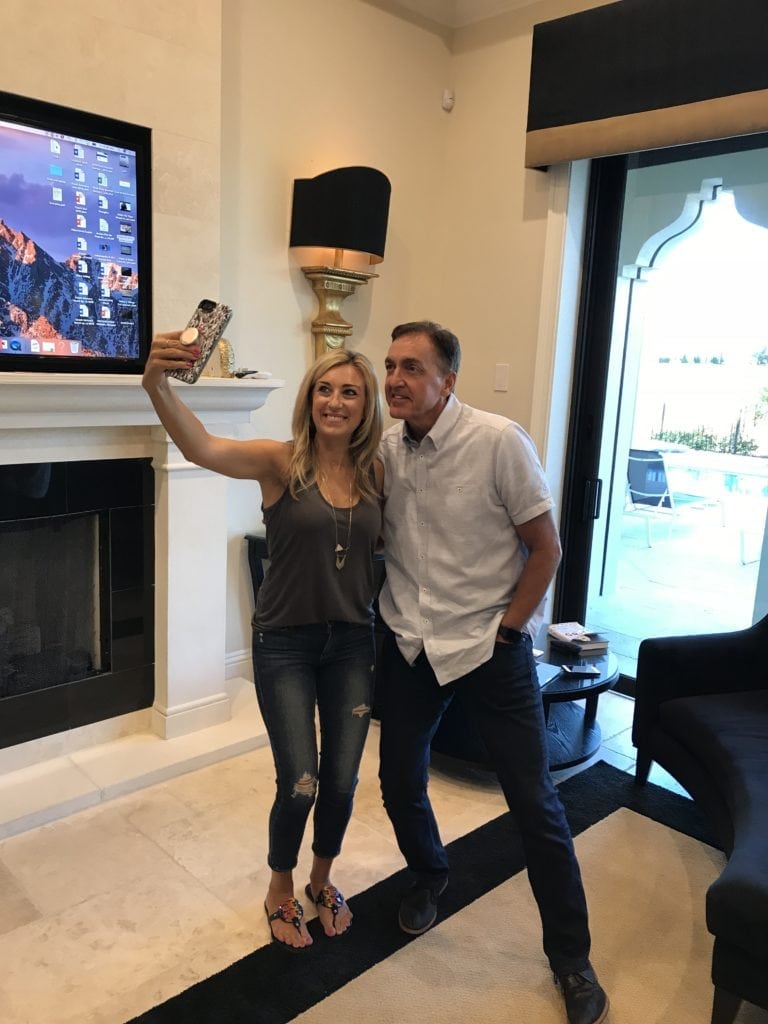 Then we split into two groups and had two different sessions.  One that focused on the skills that new Diamonds need to strengthen and then one group focused on leadership skills as you are really starting to grow your teams.  These were two very powerful sessions and gave the coaches a lot to think about in the next steps of building their organizations and growing through all the challenges that you are faced with.
We took a break for lunch and had time to mastermind by the pool, do some work, chat out any questions that people had and just have a great time together. The weather was perfect and we had lots of down time to just relax.  Half of these women are moms and they were truly enjoying being off duty for the weekend and being pampered.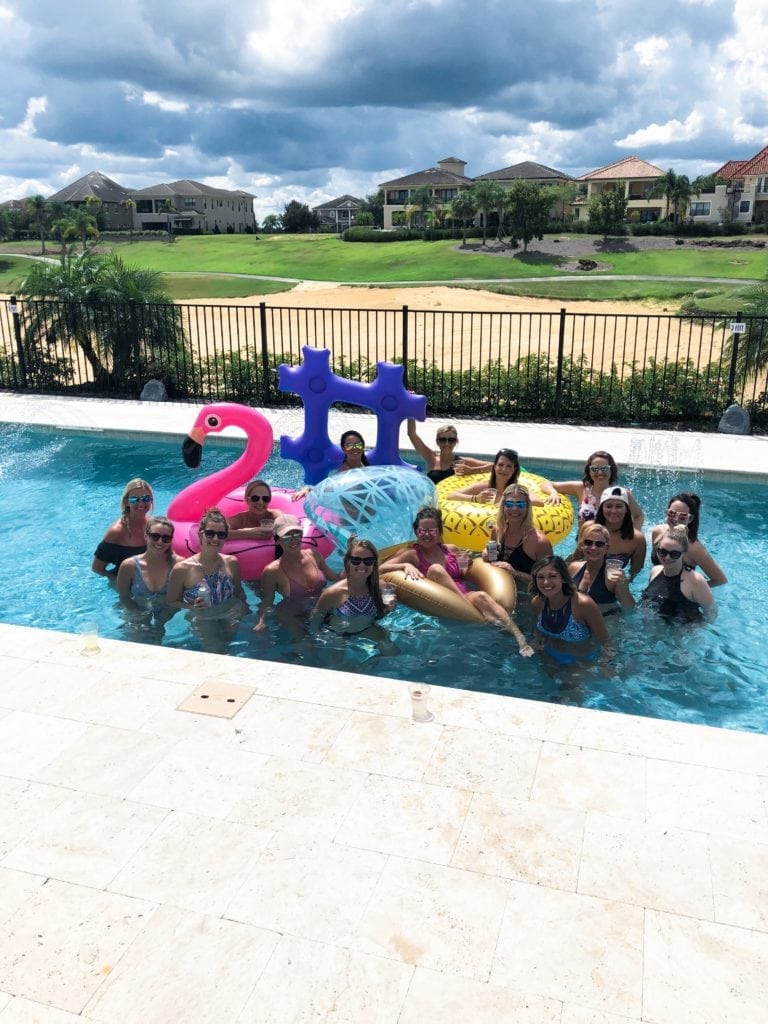 That afternoon we had our team building activities which were Olympic Games outside.  We had a bunch of teams and about 5 different games that we raced against for the top spot and prize.
We played hydrate flip cup, pop the balloon, and a bunch of other games which I have no name for them (lol) but they were so much fun!  My gosh did we laugh soooo hard and have sooo much fun!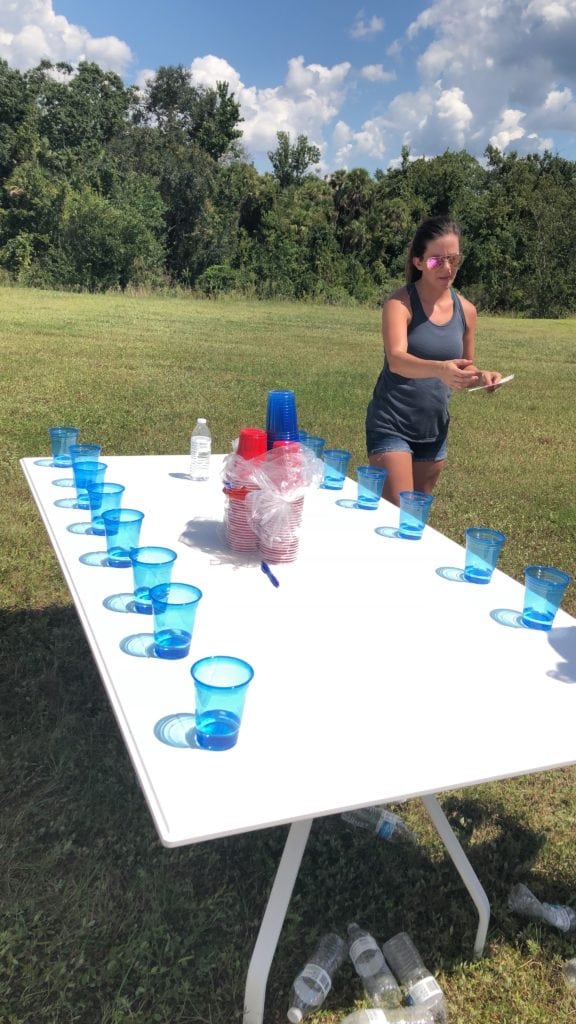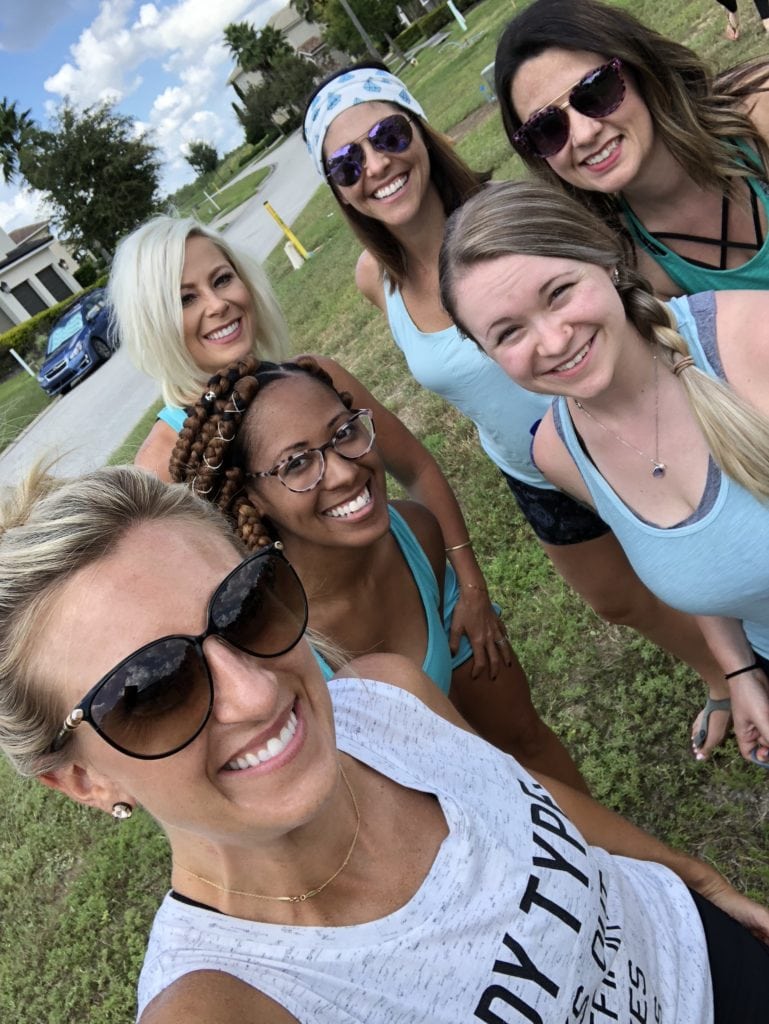 That night we played more games including heads up, spoons and watch your face!  Honestly, I just love being around these ladies.  They are so much fun and I love all of their personalities and how they can just let loose and have a great time together!
Saturday morning was our Piyo workout outside with Taylor who led it for us.  I really needed that stretch workout because I was feeling tight and tired from all the fun we had been having that week.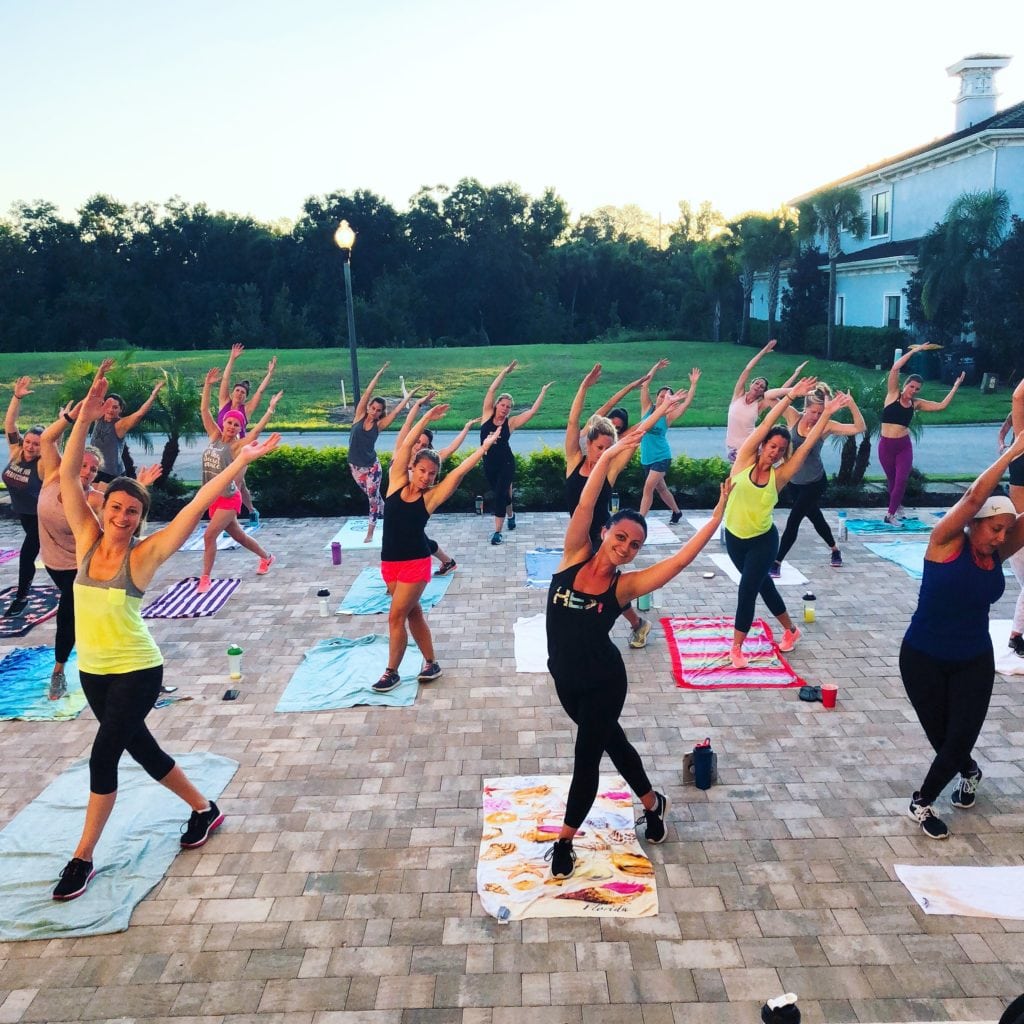 After our workout we came back together as a group and did our morning mastermind session which was called ask me anything!  We had gathered questions before the retreat of what the coaches who attended wanted to know and then spent time answering everyone's questions.
We went over social media, how to plan content, how to create visually appealing posts and grow your interaction and traction.  That session was everyone's favorite part because it was chill, relaxed and just open for discussion.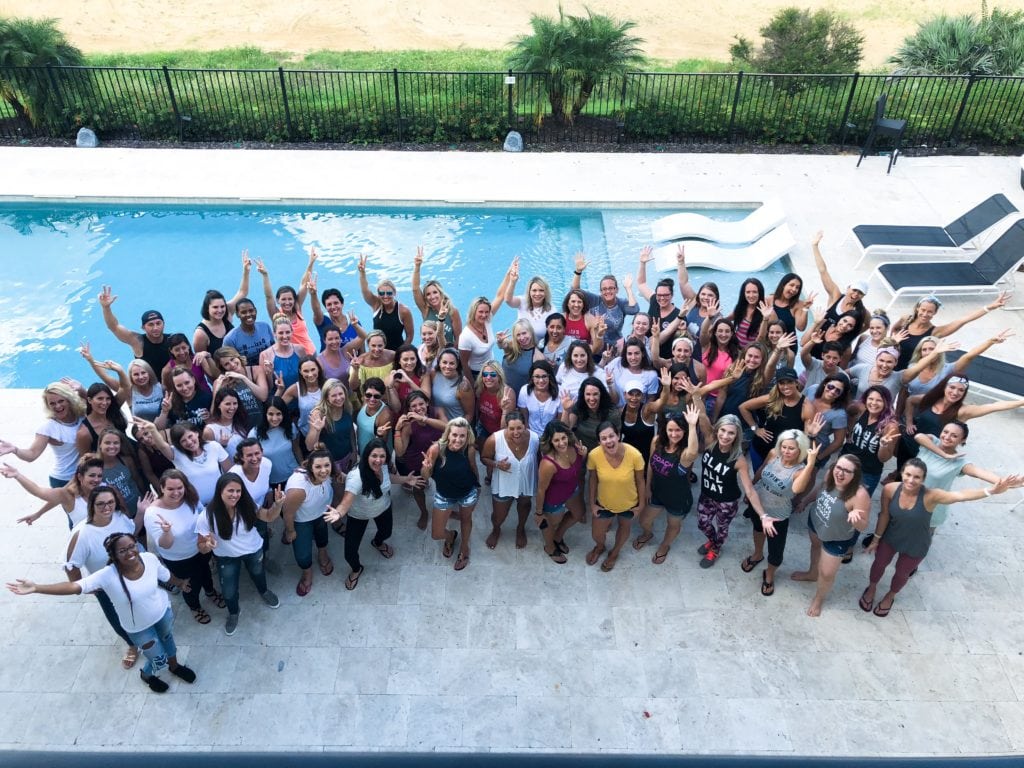 Saturday afternoon we intentionally left open so that everyone could sit around and chat.
Saturday night we ended our retreat with vision boards, talking about the next steps, and then we did an epic closing where we really talked about how you are not alone in this journey.  How your mess is truly your message and that you are not here at this retreat by chance.  You are here because you earned it, because you deserve it, you work hard and you are going to be here a year from now too.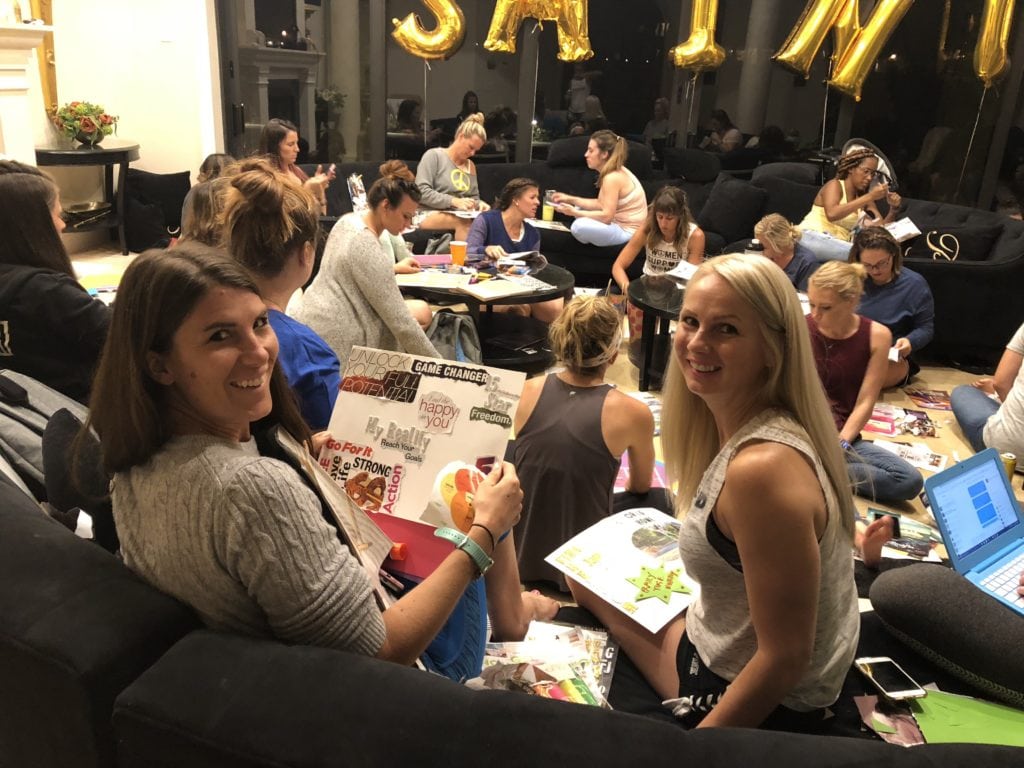 It is so refreshing to work with women who genuinely love what they do, love inspiring others, love seeing other people succeed and love the mission that we stand for!  During the mastermind the girls asked me what my vision was for the team since I have achieved top coach.
Honestly, I started to tear up a little because my vision is still to this day what gets me out of bed in the morning.  I have been very fortunate to have accomplished my big goals with the company.  But that doesn't mean I am done.  My goal is to stand in the back of the room and watch my people shine. To help them reach their goals whether they are financial or physical. To be there as their support system, to help my coaches learn and grow and rise up through the ranks.  I want them to accomplish all of their wildest dreams and then some because that brings me great joy!
So here we are at the end of the retreat! So many ah ha moments, so many new friendships and such GREAT and kind people!  I am truly blessed to be their leader and I cannot wait to see where we are in just a few months from now. The fires have been lit and the work is about to begin and they all know that I have their back and we are in this until the end!!!
Do You Want To Know More About Becoming A Coach? 
If you are interested in learning more about how you can join the 4X Top Team in the company and get started making an impact and reaching your own goals then now is the time.  I am accepting applications to my team and my small group mentoring program.  I run a coach training university where I teach you everything that you need to know to launch your business, how to share and not sell, how to handle objections and help you start to create an income now!  Does this sound like something you would like to do?
Click here to learn more!
Read more about me:  What Is A coach?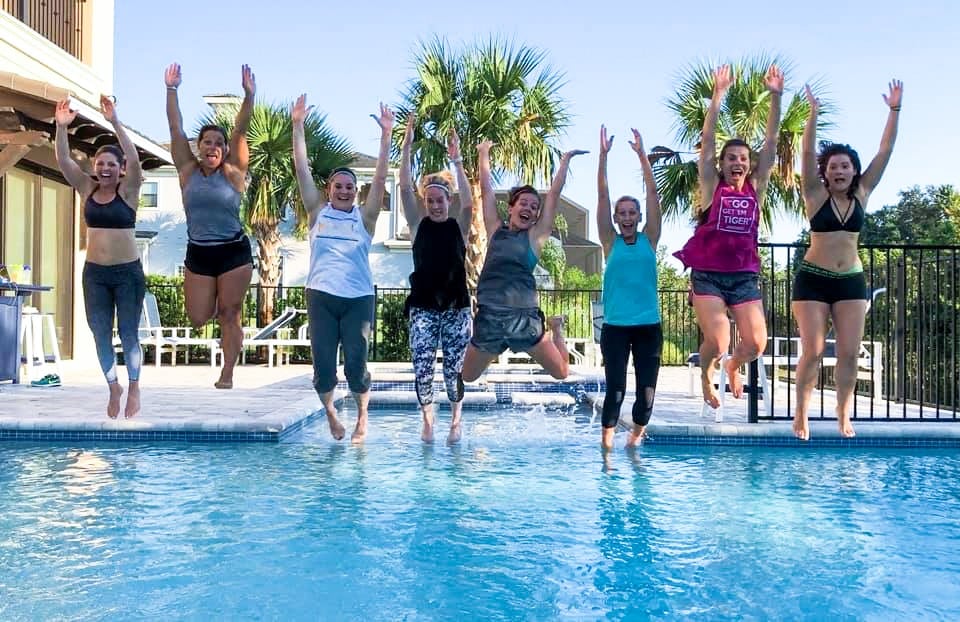 Join our tribe and we will see you next year at our leadership retreat!!!  You in!!!