At the beginning of this year I created I vision board for my personal life and for my business which included an epic Italy family vacation.  I have been creating vision boards for myself for the past 8 years.  In 2011, I can vividly remember the first time I created goals for myself.  I sat at our high top kitchen table of our townhouse with my two business partners.  My kids were running around the house wild that evening.  We lived in a townhouse and the kitchen connected to the living room aka playroom.  Matt (my husband) was preparing something at the stove when I was walking my biz partners through my goals.  I was holding up the pictures of a beach and two beach chairs which represented earning that rewards trip the following year.  I held up a picture of a stack of books that symbolized paying off my student loan debt with this business.  I held up a picture of a diamond which represented becoming a Star Diamond Coach.  I held up a number 1 and a number 5 which represented the number of lives I wanted to change in 2012.  I will never forget the snarky comments my husband made "not so quietly" from the kitchen area.  He did not catch my vision and her certainly did not believe that I could accomplish those goals through this "network marketing" business I was running!
But as stubborn as I was and still AM, I did not even let his attitude or belief about the business waiver my decision to BOLDLY go after what I wanted.  Every day that vision board hung on the basement wall where I worked out & had my make shift desk for my business.  I visualized how it would feel to cross off those goals as accomplished.  I visualized getting the invite to the rewards trip, helping 50 people transform their lives and making that last student loan payment.  Every time I didn't want to work or I had a bad day I thought about those goals and dreams.  That vision board was a reminder every day of what I believed I was capable of.
I did eventually over the course of the next 18 months accomplish what I had put on the vision board and slowly but surely my husbands lack of belief turned into an amazing partnership and a business that we now run together as a couple.
So over the past 8 years I write out my goals, my visions for the upcoming year and ever since I became a top 10 coach for the very first time and went to Italy (Rome, Tuscany and Sienna) I have said to Matt that I really want to take the boys to Italy.  I want them to see the world, experience the amazing culture and I really really want to take them first class.  I have been visualizing and dreaming about what a family trip to Italy would look like.  Every year we would put it on hold because we didn't feel the kids were old enough or we were not ready to spend the money to make the trip EPIC like we visualized it to be.
But in December of 2018 Matt and I decided that this was the year.  The kids were ready and we were ready to start planning this trip that we envisioned for our family.  So I boldly cut out a picture of Italy from a magazine and pasted it right up on my 2019 vision board.
Matt started planning and working with a travel agent, Scott McCafferty who helped us truly create a vacation of a lifetime.  It was earlier this year that we officially booked the tickets and started creating our itinerary.
Matt and I wanted to take the family to some of our favorite places from our previous top 10 adventures. Rome, Capri and Ravello were at the top of our list. We also wanted to take the kids on a boat ride like we had taken from Capri to Ravello.  We also decided to include Pompeii as a stop along the way.
After a ton of planning we had a 50+ page itinerary that included transportation, hotels, private tours, a private boat tour and lots more. We boarded our plane on July 27th for our trip of a lifetime.
View this post on Instagram
This was about to be a trip of a lifetime experience and the one thing that I thought about as I sat on the plane before take off & looked around the airplane at our family was this…
If I would let the opinions of other people who didn't see my vision swap me to quit… I wouldn't be here right now!
If I would of let the people who told me NO or the people who were negative cause me to QUIT or believe that what I was doing wasn't good enough… I wouldn't be here right now!
If I would of QUIT because success took a little time, then we wouldn't have the freedom to take a vacation like this.  Instead we would be working our tails off just to make ends meet.
You see, life is full of choices- choices that are HARD and require GRIT and the ability to stay steadfast on those things in life that you really really want.  For me, I didn't want to struggle anymore.  I didn't want to feel blahh every day when I woke up.  I wanted to have energy to play with my kids, I wanted to be able to shop when I wanted to shop.  I wanted to live in a house with a backyard the kids could run around in.  I envisioned a different life and I went out there and took charge of that.  I took charge by leveraging my business and my gifts.  I have a gift for helping other people live life to the fullest.  I love to help people improve inside and out!  I took that gift and I created my online business that I 100% saw the vision for.  Regardless of what other people thought I showed up, I did my best and I grew in so many more ways than I had every imagined possible.
I set goals on my goal board not because they looked pretty but because they had a deep significance to my life.  I knew that growing my business would become a catalyst to other opportunities, to collaboration, to income and to freedom.  There is no greater joy personally than being able to live life on your own terms.
I know that you might be reading this and thinking, YEAH MELANIE GREAT FOR YOU but I'm just starting out!  I get it!  I was once a beginner looking at people who were doing the things that I wanted to do!  I can tell you it is possible for you!  But you have to have patience, resilience, unwavering belief and massive action repeated over a long time.
So what did we do on this trip:
We spent 10 days in Italy!  Our first stop was in Rome to tour the Coliseum, The Vatican, & the city of Rome.  We left Rome and traveled to Pompeii, Ravello, Capri and ended in Naples. IT WAS EPIC!!!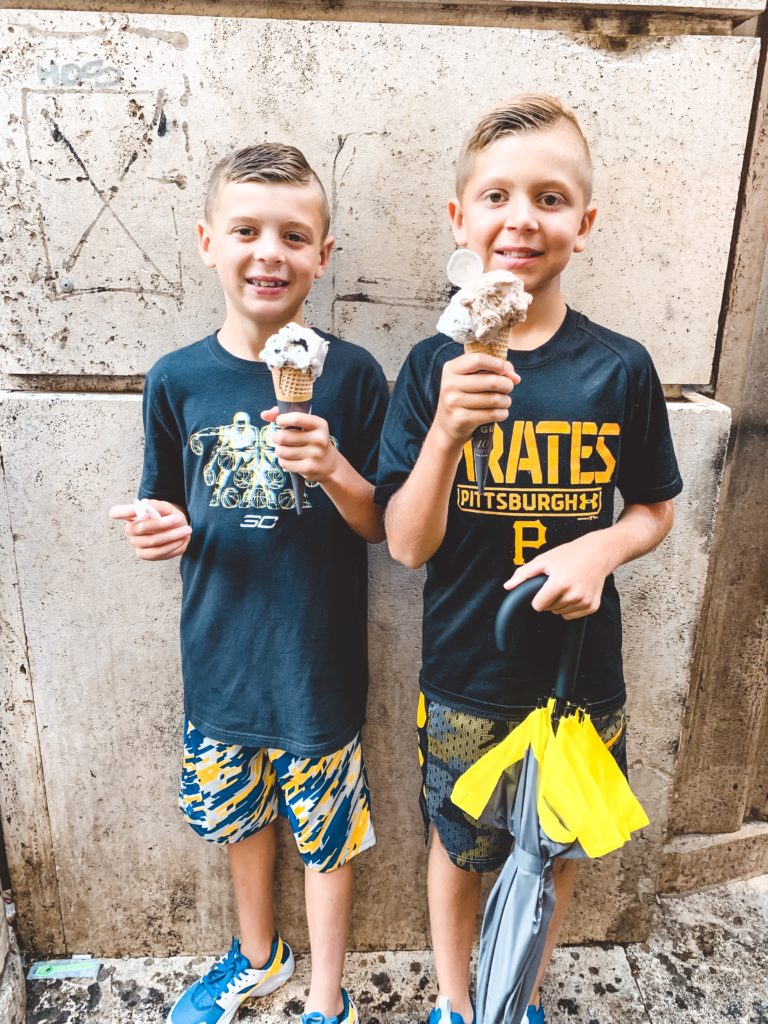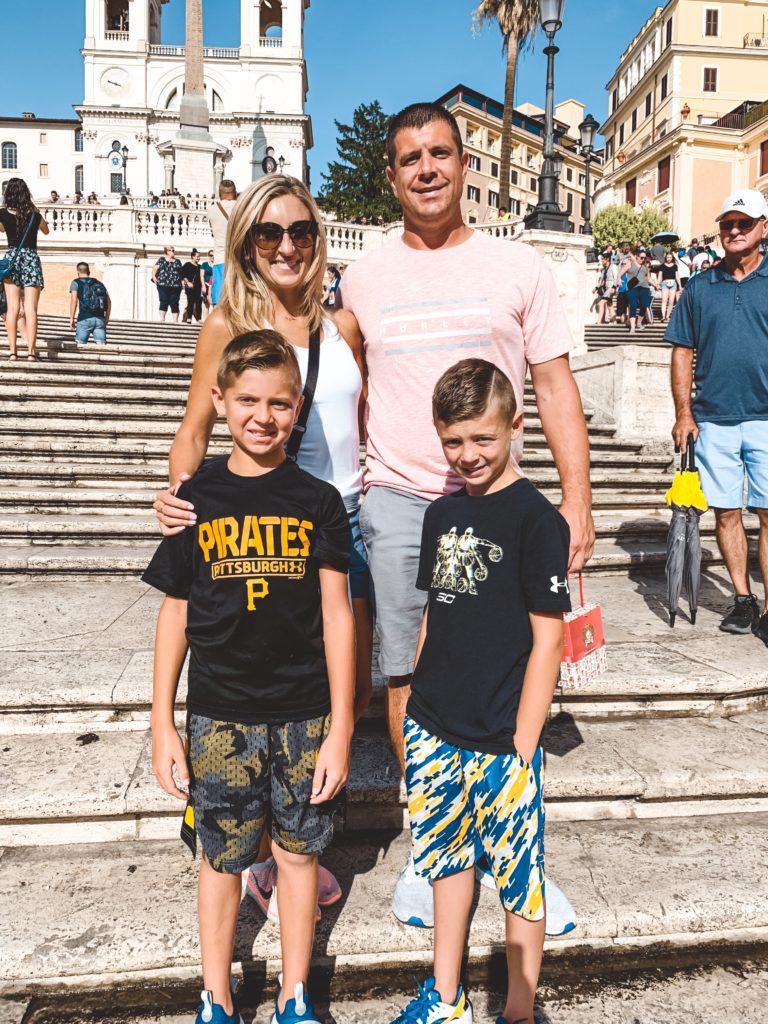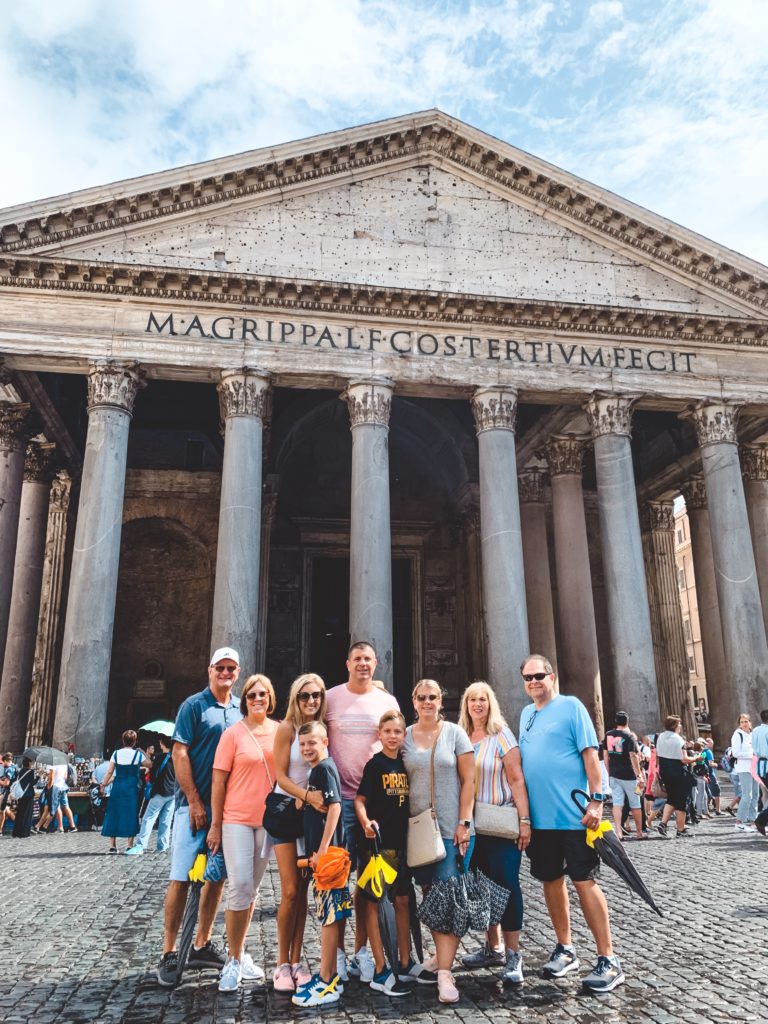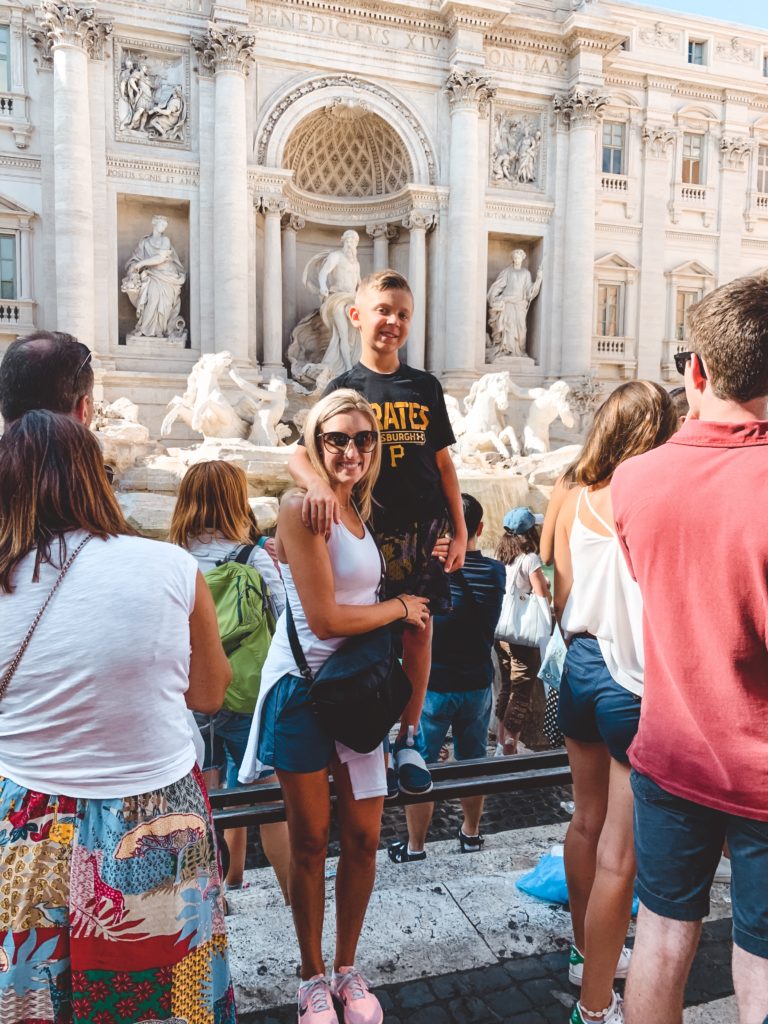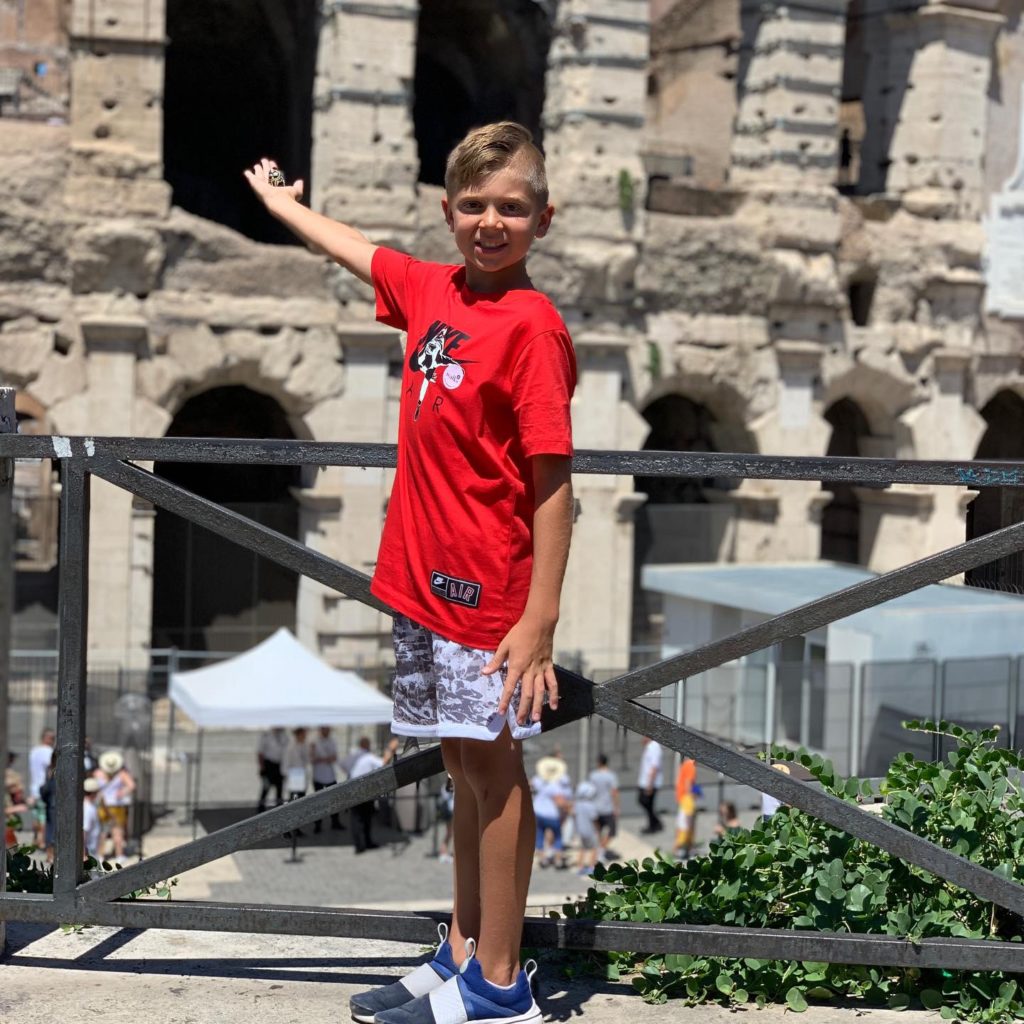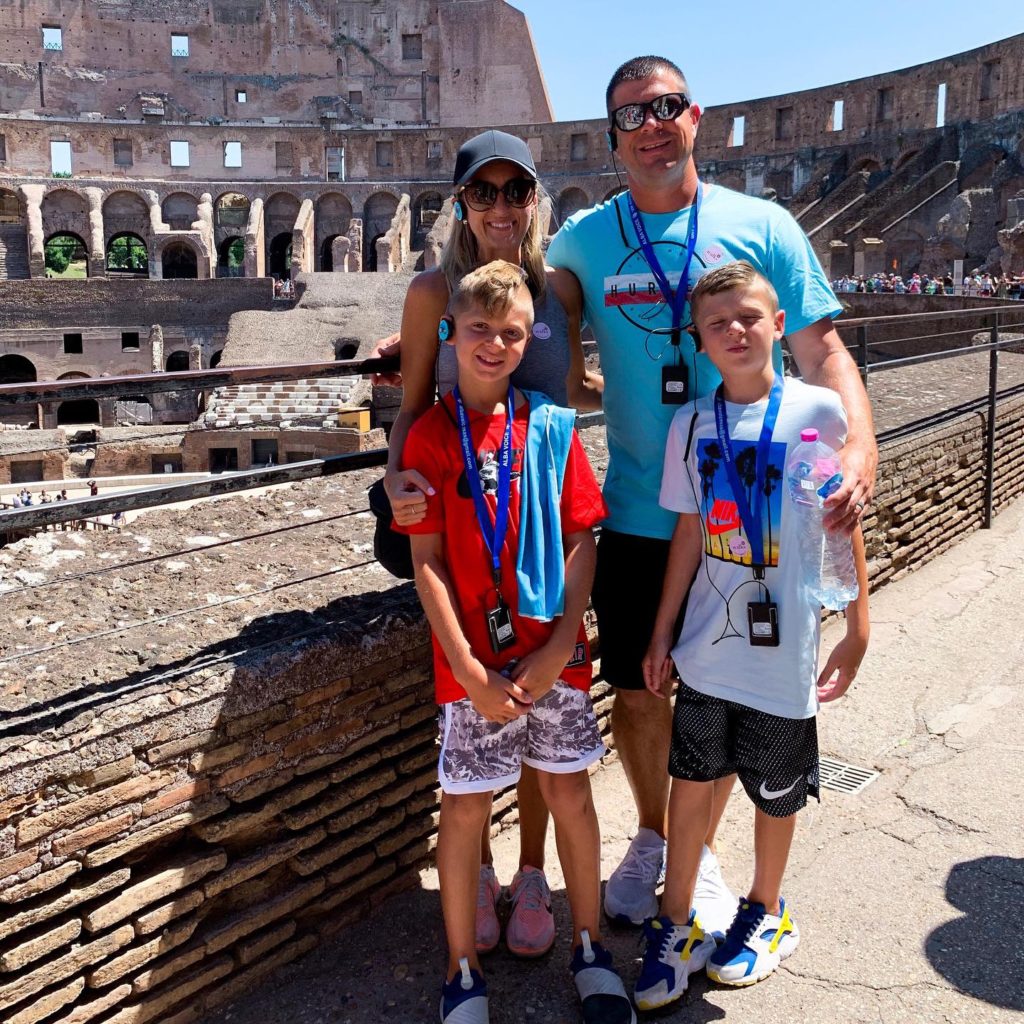 We left Rome and headed to Pompeii.  The one thing we did that I would highly recommend is a private transfer from cities.  We used a car service to take our luggage and all of us on a bus to Pompeii. The driver stayed with us and our luggage while we did the tour and then took us to Ravello for our final stop of the day. We didn't have to worry about luggage, cars, and not all being together. That was well worth it!
Pompeii was my favorite tour that we did.  I loved the history and just the magnitude of the ruins and everything that we saw in front of us.  It was truly incredible.  After Pompeii we headed off to Ravello and Capri.
My all time favorite part of the whole trip was definitely the boat trip from Ravello to Capri.  Whenever we were on the top 10 trip to the Amalfi Coast we did this private charter from Capri to Ravello and it was our favorite memory of the trip.  We wanted to do the same for our family as well so we found a private boat company and hired them to take us through the grottos, stop for lunch, and allow the kids to swim in the ocean.  We had THEEE best time to just chilling and riding around the islands!
That is still their all time favorite memory from the trip!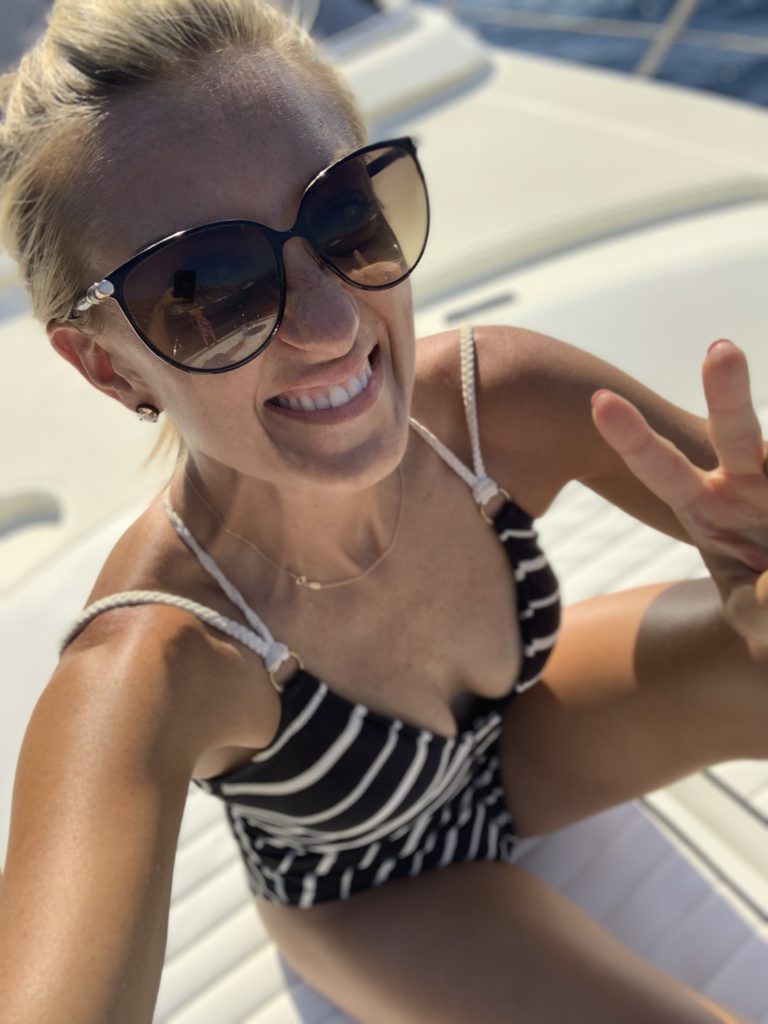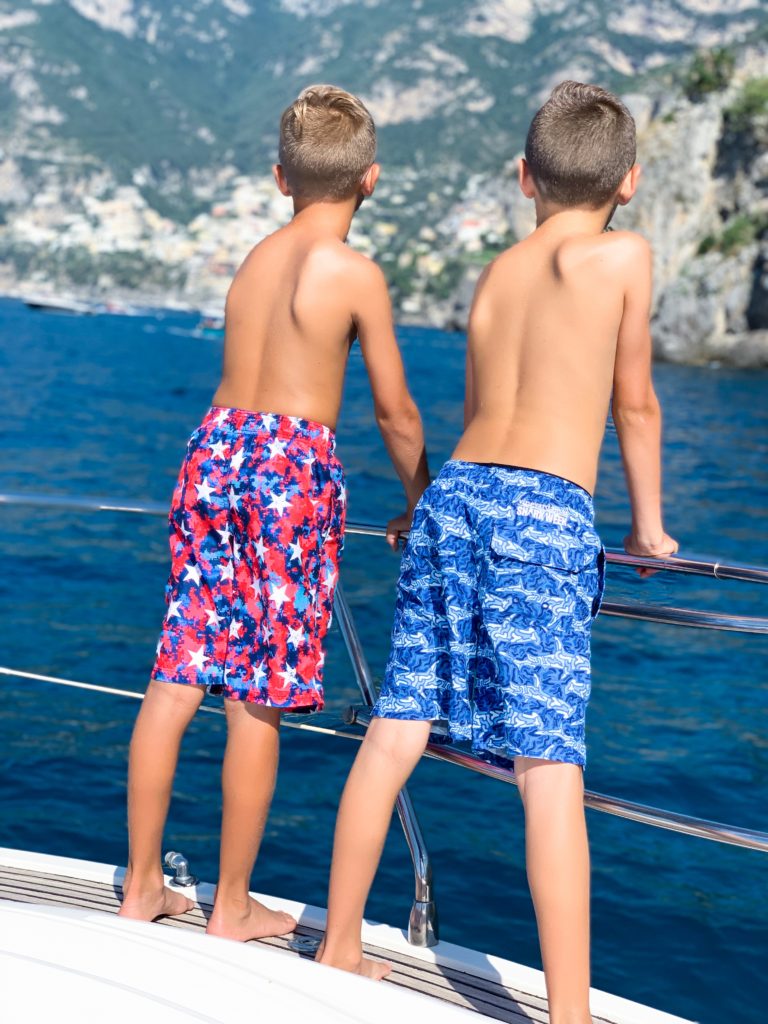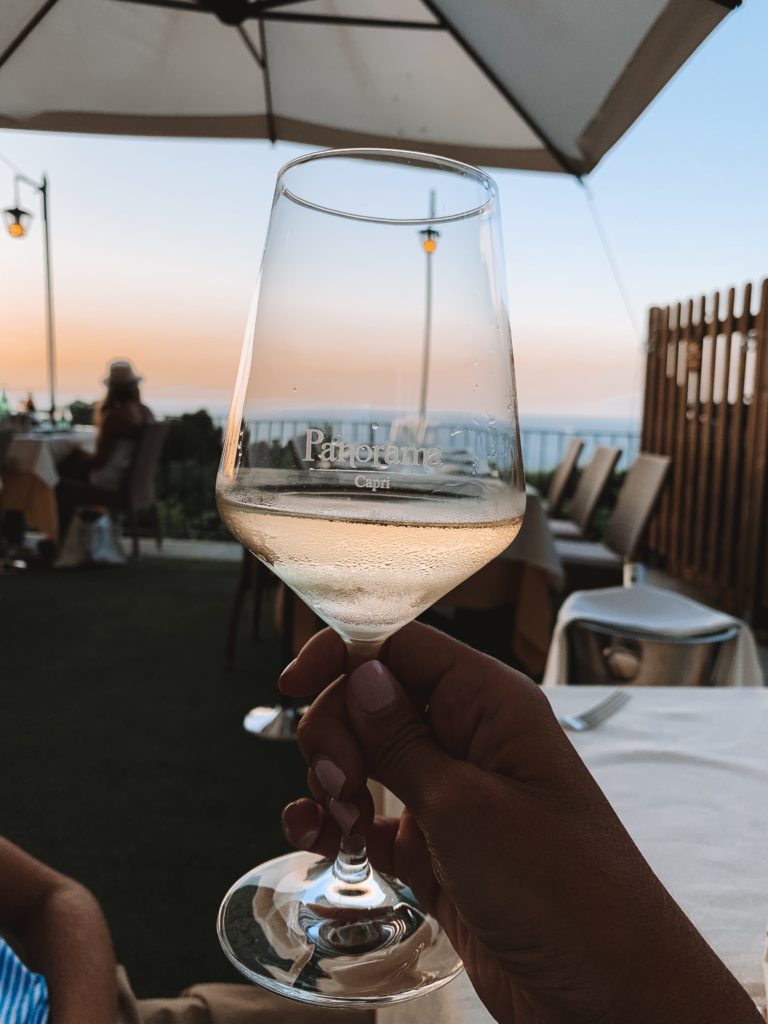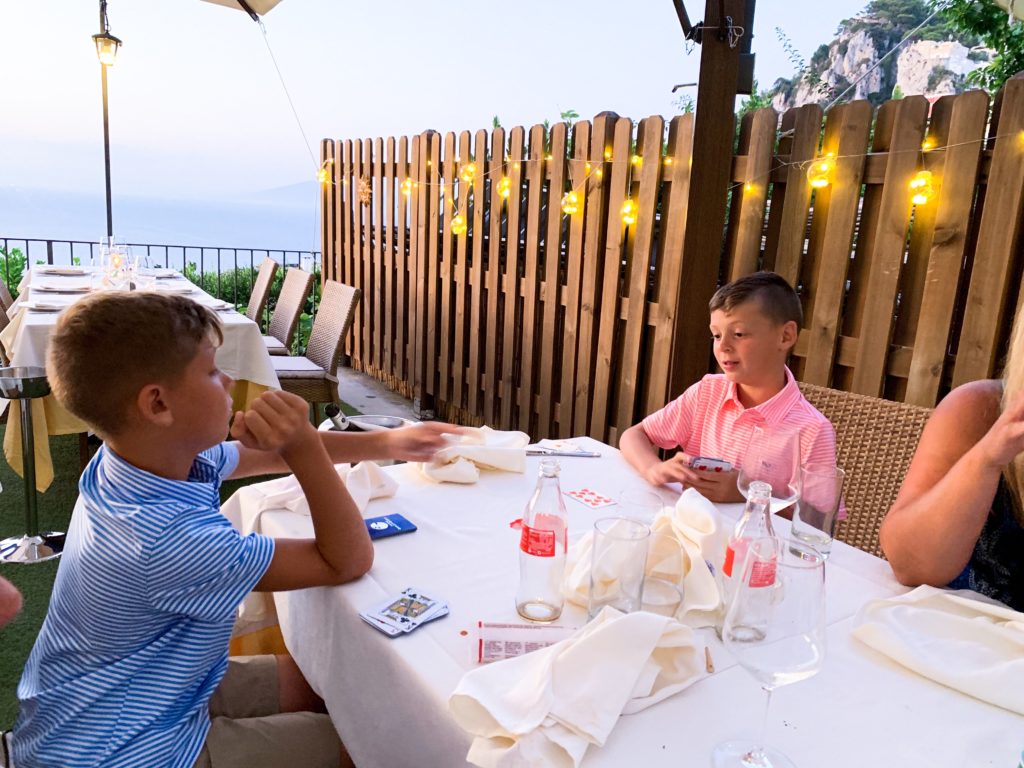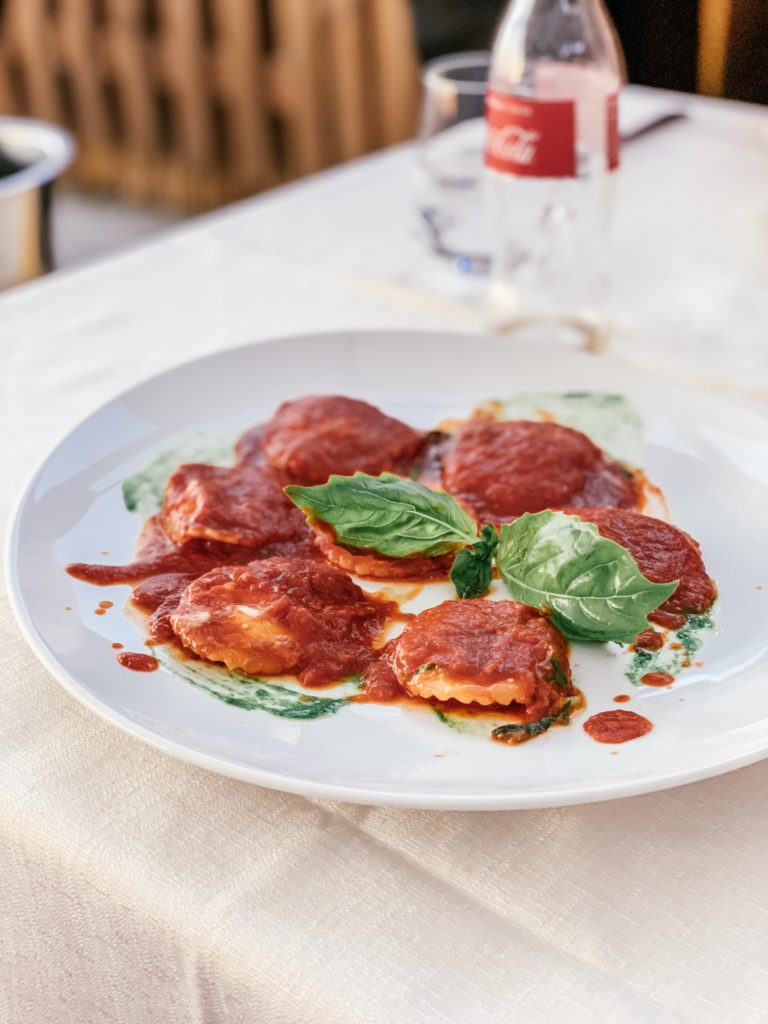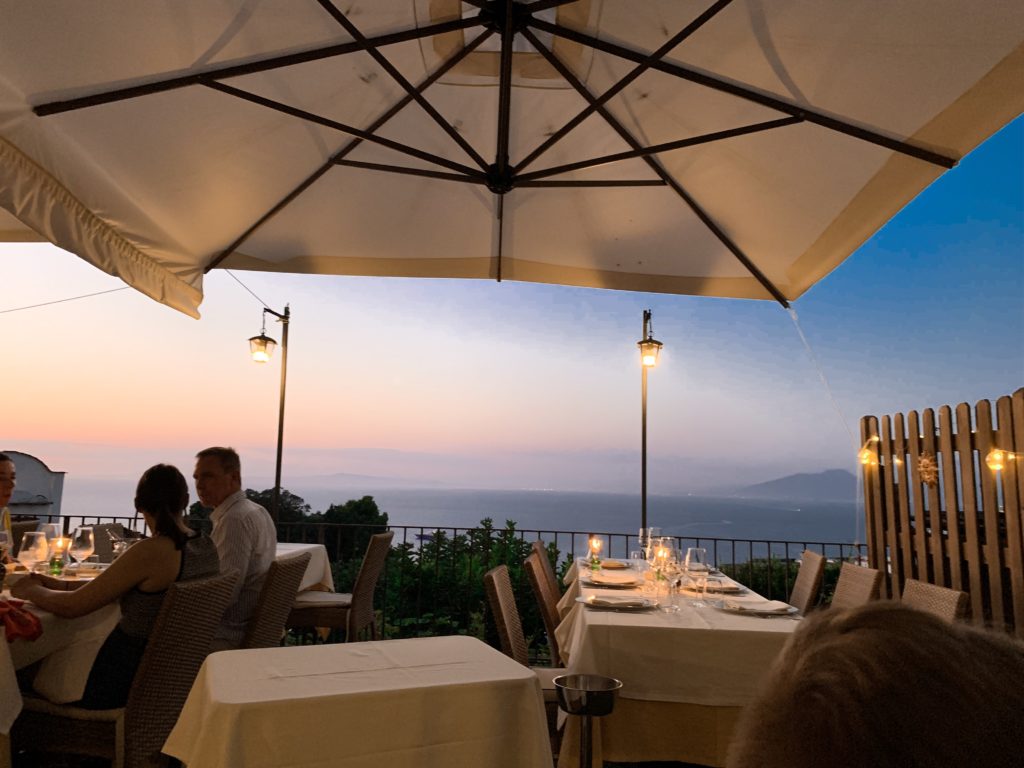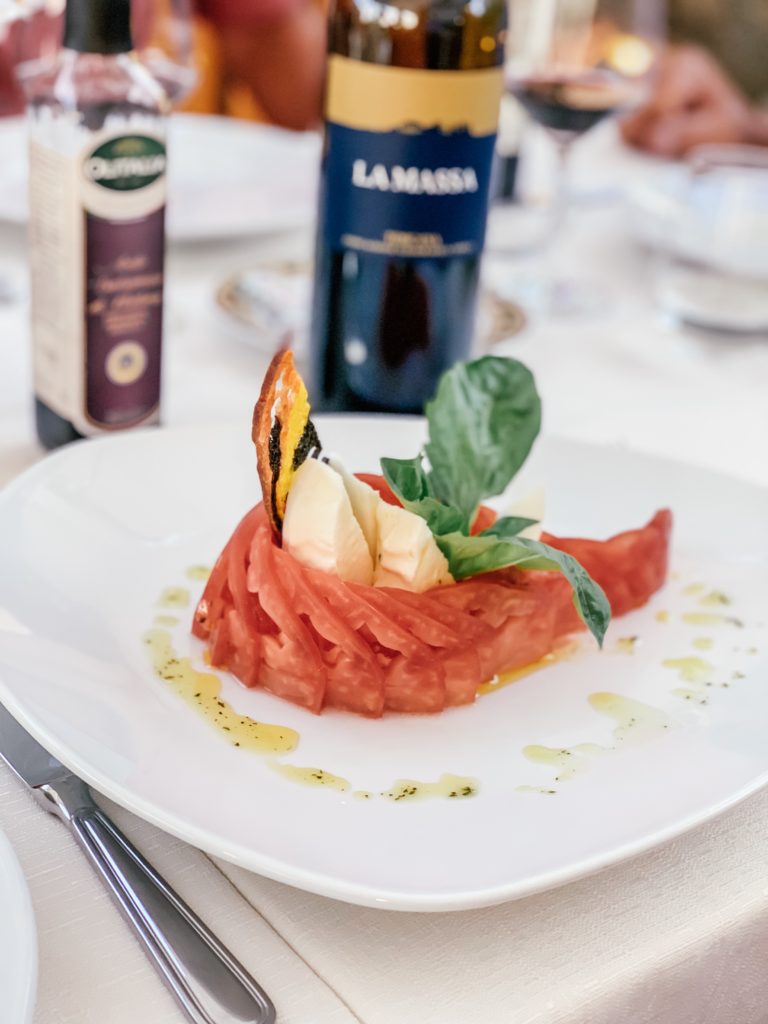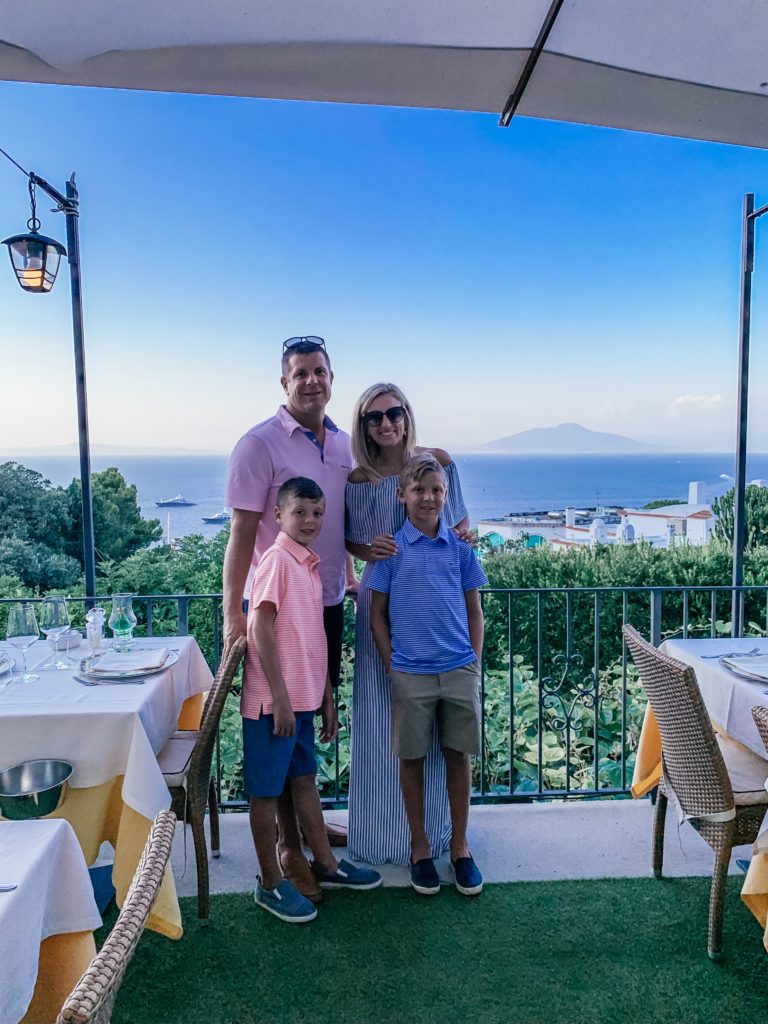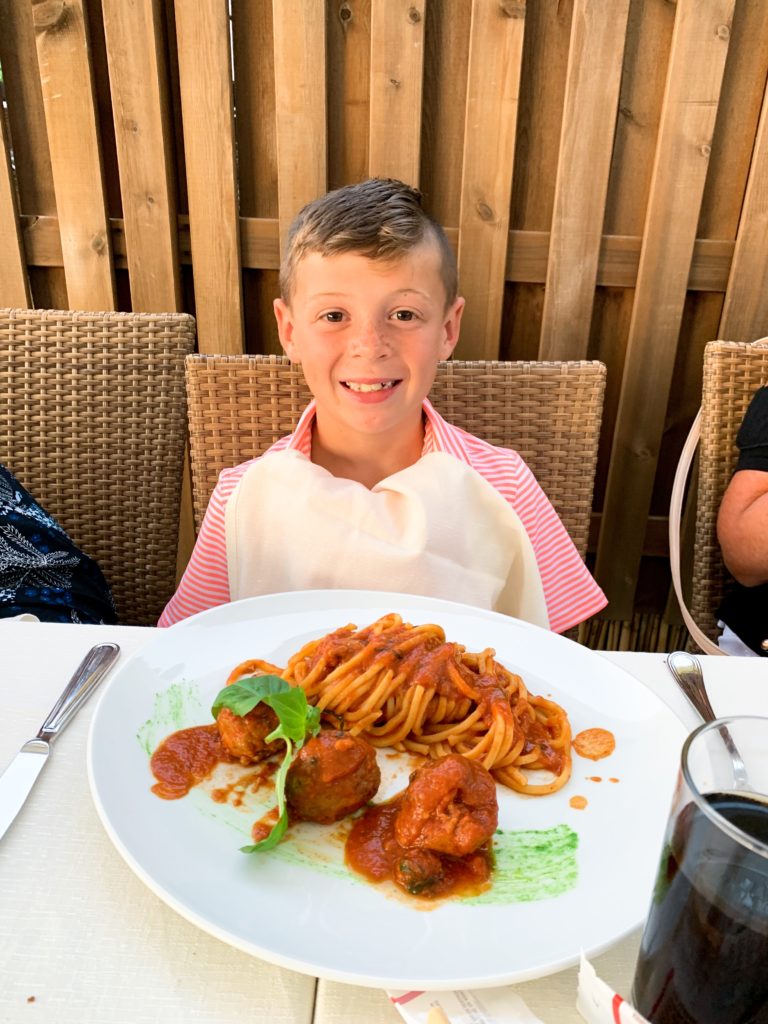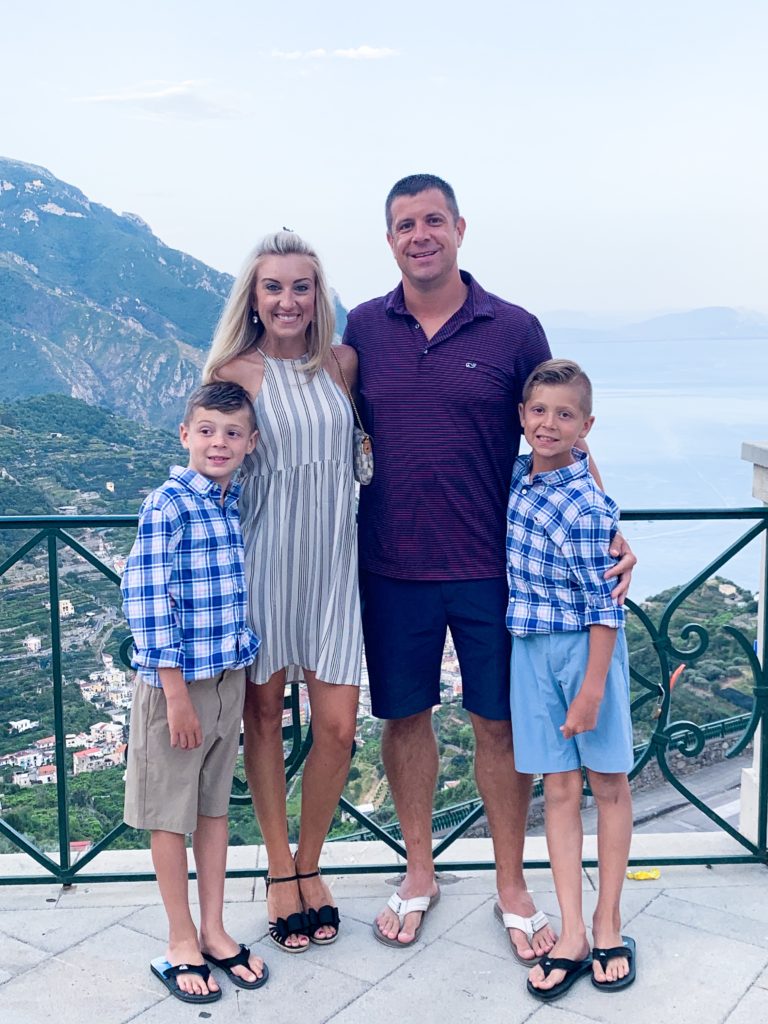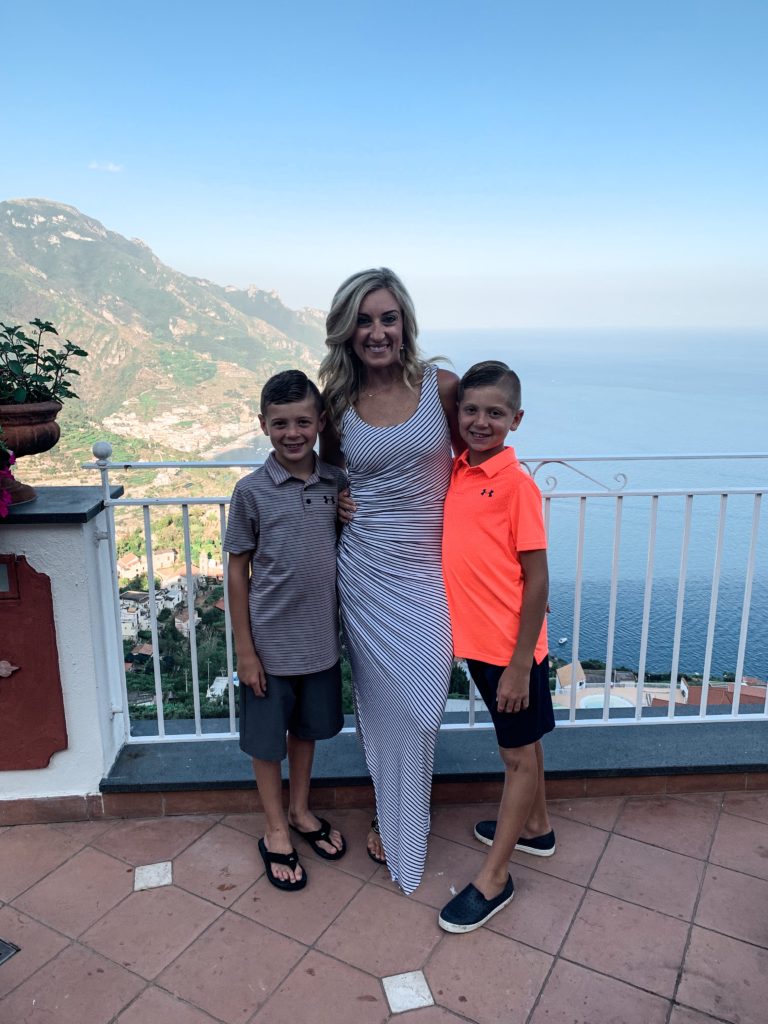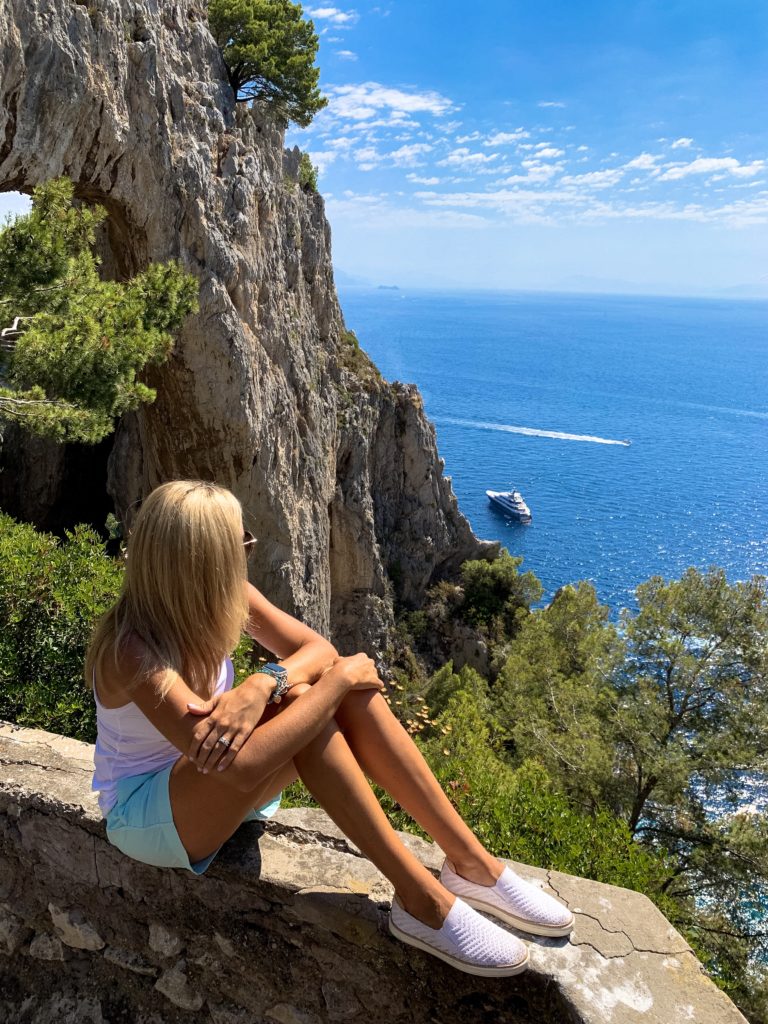 View this post on Instagram
Some of our best family memories were created on this family vacation!  While it always feels great to be home, I'm so incredibly thankful for the time that we got to spend together as a family!
View this post on Instagram
I am incredibly thankful for my company and what I have learned about business ownership, life, being the best version of myself that I can be and dreaming big!  Without my business and my tribe of wonderful business partners I work with I would not be here today!
This is why I'm incredibly passionate about the job I get to do with the people I work with!
Learn more about what I do here: https://melaniemitro.com/team-beachbody-coaching/
Follow me On Instagram: Melanie Mitro Instagram
Or click here for a quick coaching overview: Coaching Overview PDF
If you have more questions about the trip you can contact our travel agent, Scott here: Scott Our Travel Agent from HMC Travel