I started doing my favorite things a few years ago on my Instagram and Facebook and everyone loves it.  I've even had a few people ask me when I was going to be doing it this year.  December 1st through December 12th I'm going to be dropping my favorite things in this blog post, my Instagram and my Facebook account.
I'm even going to be dropping you a few coupon codes and a giveaway this week as well. So stay tuned for all of my fun favorite gift ideas.
Whether you are looking for a special gift for someone else or maybe you want to forward this blog post to your significant other as a hint 😉 for yourself.
Let's get started with day 1.
[Day 1] Rent The Runway 

🎁

🎄



@renttherunway is an amazing website that has basically everything you would need for the most perfectly styled outfit. Whether you have a hot date, a wedding, a speaking engagement or you want a gorgeous dress for a vacation, you can find it on Rent The Runway.⠀
⠀
I have their monthly membership so I can rent and return 5 pieces at a time and as much as I want every month. This saves me loads of $$ and I get to wear some pretty amazing designers.⠀
⠀
You can do a one time rental, membership and even buy the outfits if you love them at a pretty awesome price. You can create your own lists for upcoming events with the outfits you like! ⠀
⠀
Check the website out: www.renttherunway.com⠀
⠀
You can use my code for $100 off the subscription. ⠀
🎁 https://rtr.app.link/e/BwyNIcoh41
 [Day 2] Chic Geeks champagne glitter MacBook protector⠀

🎁

🎄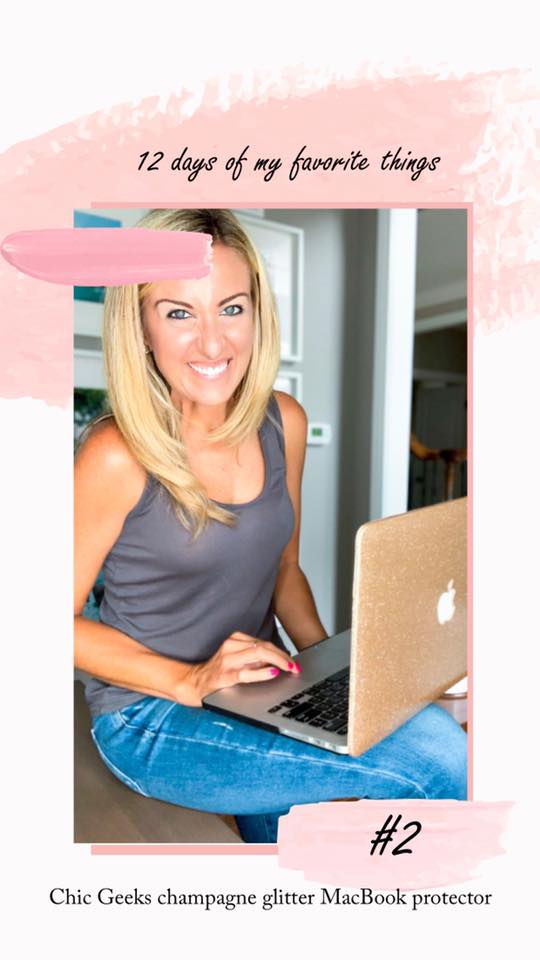 ⠀
Sparkle is my love language 😍⠀
So when this champagne glitter MacBook case from Chic Geeks came across my sponsored ads on Facebook I could NOT resist. The case definitely protects my computer and it makes it super CHIC.⠀💕
⠀
If you are looking for a gift for a loved one or maybe yourself lol this is the PERFECT ONE!⠀
⠀
PRO TIP: Sometimes I buy one for me and one for a gift.⠀
⠀
They also have iPhone Cases, iPad cases and more.⠀
⠀
Visit the link below to snag the link.
Free shipping and 15% off for cyber Monday with the code CYBER.⠀
⠀
You are welcome!!!
[Day 3] The Five Minute Journal 

🎁

🎄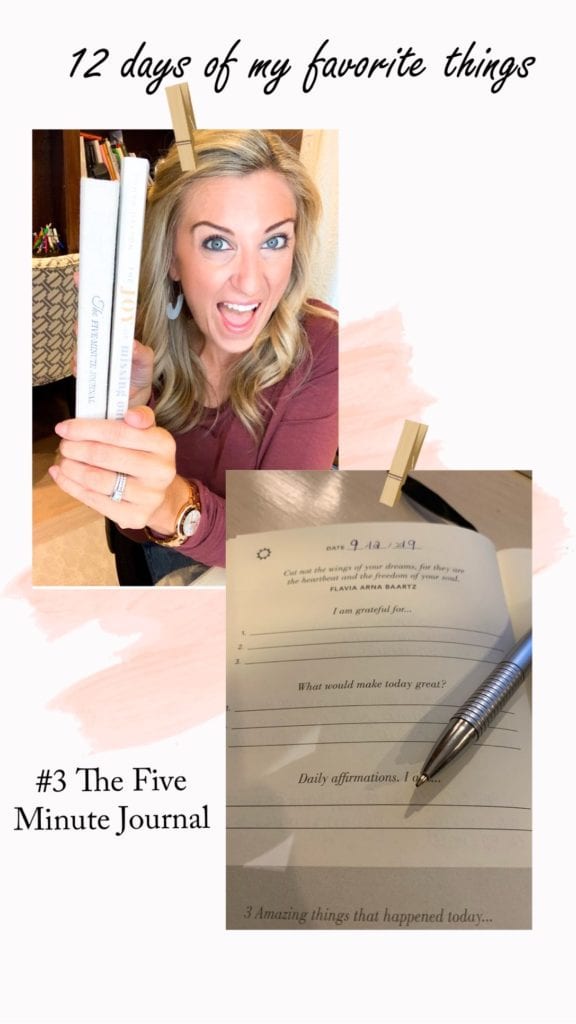 You ask on a daily basis what that journal is that I write in every single morning. The Five Minute Journal is what I use.📖
Every single morning I use my journal to express gratitude, to prioritize my day, state my positive affirmations and gain clarity on my purpose.📖
Each evening ends with reflection and gratitude before I go to bed.🛌
This simple practice has literally helped me stay inspired, positive and focusing on the great things happening in my life.
This is an AWESOME gift for someone who is really trying to make positive changes or continue to focus on life's simple joys.
Check the link below to snag your own five minute journal from Amazon.🔗
Merry Shopping Friends!🎁
[Day 4] Spanx Camo Faux Leather Leggings 

🎁

🎄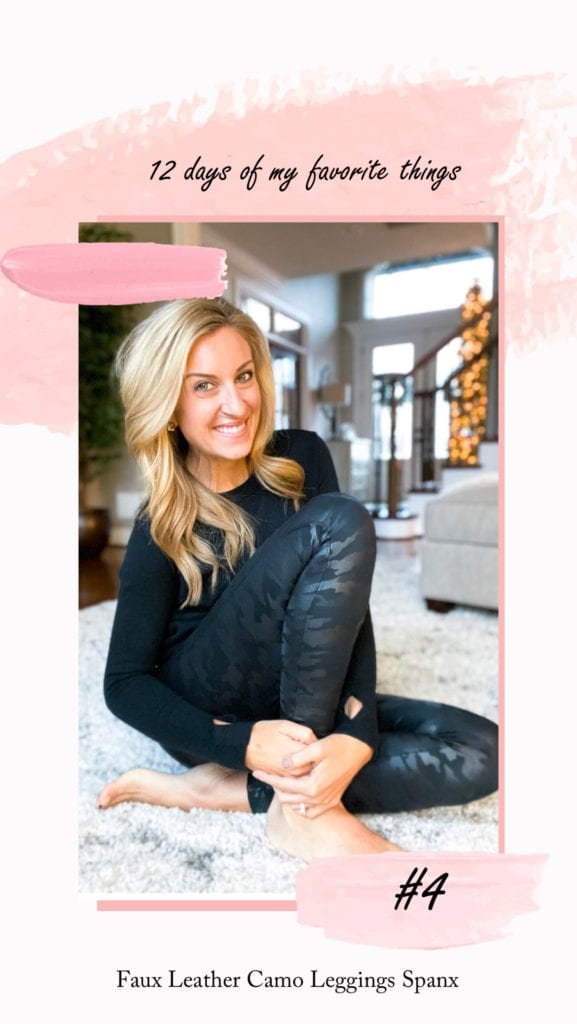 𝕆𝕟 𝕥𝕙𝕖 𝟛𝕣𝕕 𝕕𝕒𝕪 𝕠𝕗 ℂ𝕙𝕣𝕚𝕤𝕥𝕞𝕒𝕤 𝕞𝕪 𝕥𝕣𝕦𝕖 𝕝𝕠𝕧𝕖 𝕘𝕒𝕧𝕖 𝕥𝕠 𝕞𝕖….
Camo Faux Leather Leggings from Spanx 🎁😍
These leggings are da bomb 💣
They are comfy, they suck everything in REALLL NICEEE and they are beyond CUTE!
These are a really fabulous Christmas gift friends!!
YOU MUST ADD THIS TO YOUR LIST! 📝
Link to shop this look: http://bit.ly/34QcFff
[Day 5]  Leopard Apple Watch band and AirPod Case 

🎁

🎄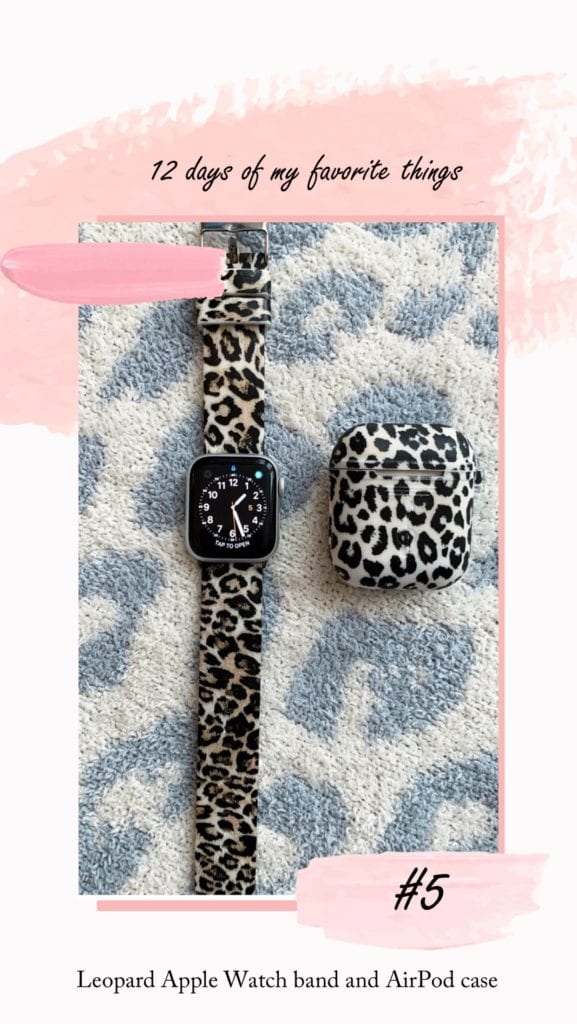 Santa baby, and hurry down the chimney tonight 🎁 ⠀
This day is a two for one!! 😍⠀
How C U T E are these matching Apple Watch Band and Apple AirPod Case!!!
⠀
Friends, these are ADORABLE. Especially when you pair them together. I always want to be trendy and cute, so I have this amazing Apple Watch Band. My AirPod case even has a cute little clip so I don't lose them, because I know I totally would if it did not come with the clip!
⠀
These are a really fabulous Christmas gift friends!!⠀
⠀
YOU MUST ADD THESE TO YOUR LIST IF YOU ARE AN APPLE PRODUCT PERSON LIKE ME!! 🍏 🍎⠀
To shop these accessories check these out!!!
Watch Link: https://amzn.to/2Pk5Mfp
AirPod Case Link: https://amzn.to/2r8L36z
[Day 6] Naked2 Palette & Naked2 Basics Palette by Urban Decay🎄🎁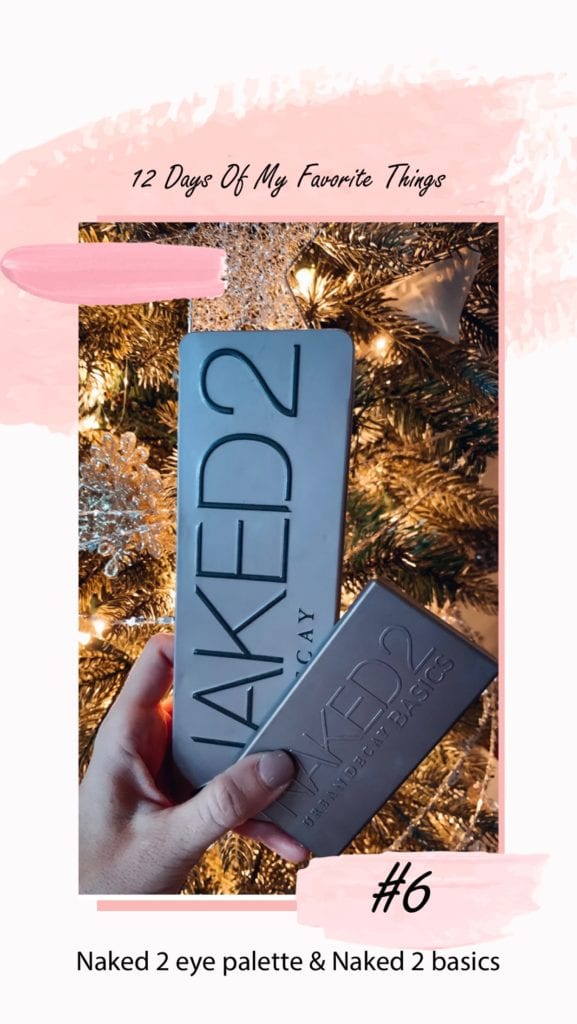 I'm dropping you my fav eye shadow palettes for your Christmas present ideas!!
Day 6 of my fav Christmas things….
Naked2 eyeshadow 👁palette is the full palette with matte and shimmery shades. This palette gives you all the glam for those holiday parties, date night or even to ring in the New Year. The bootycall 😆and verve shade are the ones I use the most on this palette.
The Naked2 Basics is perfect for your day look or you can create a gorgeous smokey eye for a night out. Frisk and the undone shade on this palette are my go to's.
Merry Shopping!!🎄🎁🎁
[Day 7] Loopy Case 🎄🎁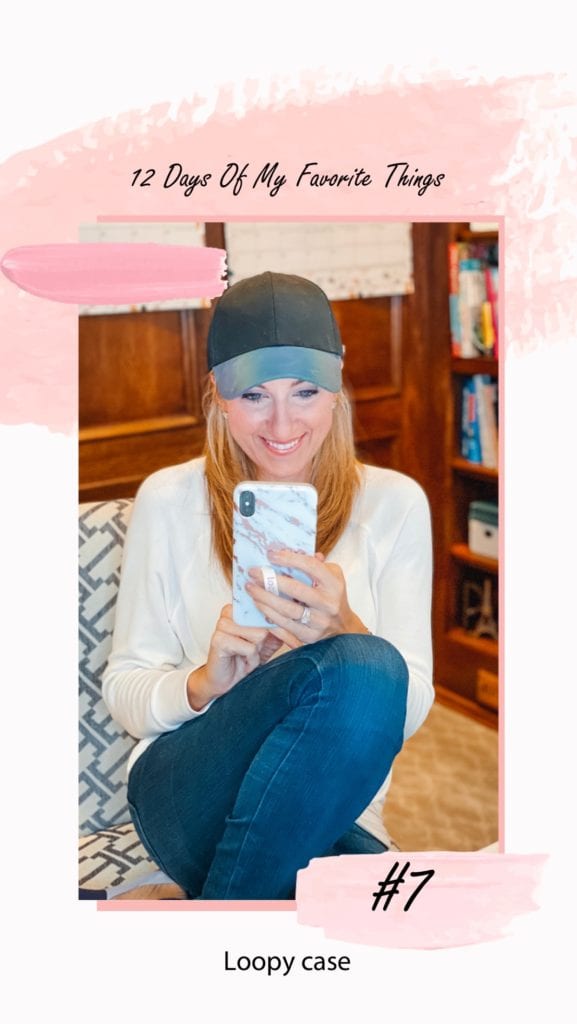 My favorite phone 📱accessories is the loopy case. This makes an A-W-E-S-O-M-E stocking stuffer.🎅
The loopy phone case protects my phone 📱but makes my phone really easy to hold on to. I have tried every kind of case out there plus those little pop sockets and this is by far my favorite.
I partnered with Loopy and they are giving all of my followers $10 off with the code MelanieMitro at checkout.
Plus you can be entered to win a $50 gift card by tagging 3️⃣ friends over on my Instagram account.  Melanie Mitro Instagram
The winner will be chosen on Friday December 13th!!! 🎟
To save $10 off and order your case click the link below.
[Day 8] Legacy Headband 🎄🎁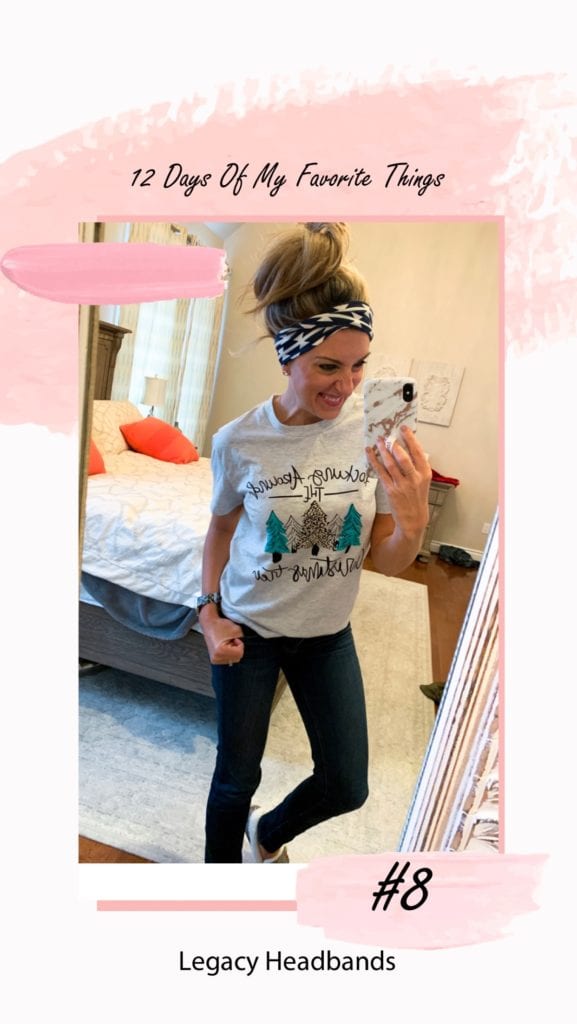 One of my bestest friends Kim Fitzpatrick launched her own line of headbands this year called Legacy Headbands.  They are not only super cute and stylish, they stay in place but the headbands stand for so much more.  Kim created this line in honor of her mom who passed away when she was an infant from cancer.  Kim's mission is to create a legacy through empowering and uplifting others to live out their fullest potential.  Her heart and soul behind the product is incredible plus she is just an amazing woman.  You have to go check out her website and get yourself or others a few headbands as gifts this holiday season.
Legacy is not only something you are leaving behind, it is what you also leave inside others.
[Day 9] Sulay Milkboss Electric Milk Frother 🎄🎁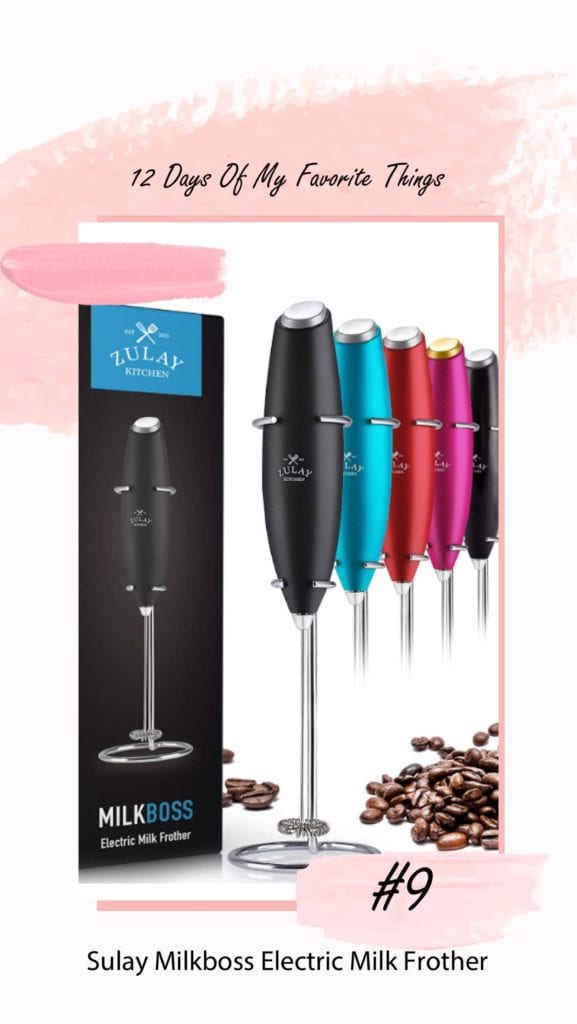 So this is one of my totally random favorite finds.  I hated that my coffee creamer which is a powder was always clumpy.  I wanted a smooth creamy frother so I went online to Amazon and ordered the Zulay frother.  It is stinking amazing!!!!!  Here is my tip.  You pour about 1/3 of your coffee in the cup, then your creamer, then froth it up.  Next, pour the rest of your coffee in while using the frother.  Be careful if you get the coffee to close to the rim it will spill over as you froth.  But this is a great little stocking stuffer.
Sulay Milkboss Electric Milk Frother
[Day 10 ] Liquid I.V. 🎄🎁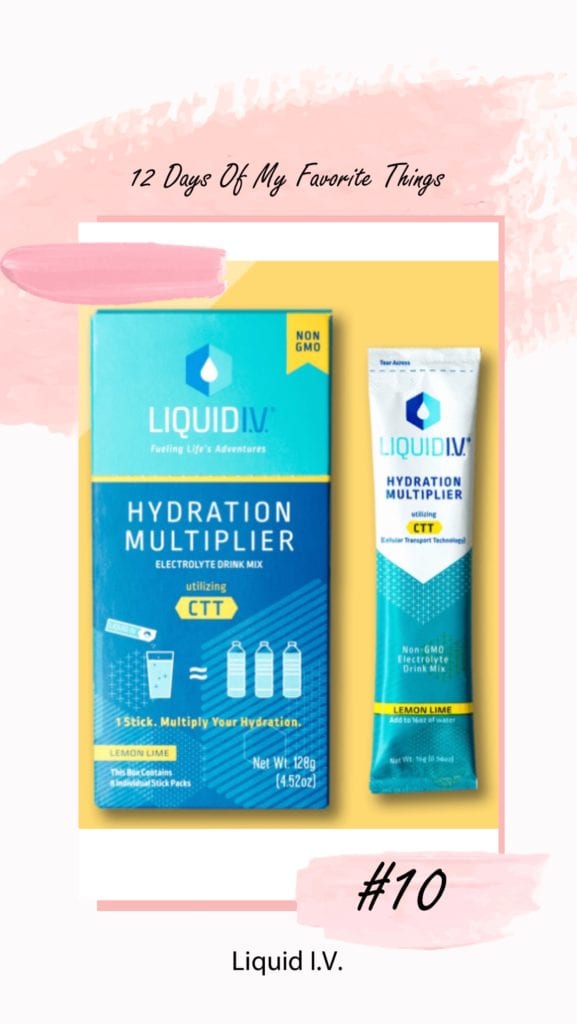 The Liquid I.V. is great for a few things.  If you have a hangover or drink to much you can mix this up with a glass of water before bed and in the morning and it helps re hydrate you.
Secondly, if you are playing sports and you are in the heat this can help replenish those lost electrolytes.
Third, if you travel a lot or you do a lot of activities that require public speaking or max brain power you can drink the liquid I.V. to help you stay hydrated, combat brain fog, airplane dehydration and more.  I use the liquid IV when we travel all the time.  I can definitely tell a distinct difference in my mental clarity when I am hydrated vs not.
This makes a great stocking stuffer and you can buy it on Amazon or right from the Liquid IV website.  Our local Costco store also carries this brand.
[Day 11 ] Ugg Sparkly Slippers🎄🎁
Last year I shared the 1901 brand of slippers from Nordstrom but this year they are not making them.  So I found these adorable Ugg brand sparkly slippers from Nordstrom.  These are perfect for the girl who loves her sparkles AKA Meee!!!!
There is also a cheaper version on Old Navy as well Old Navy Sparkly Slippers
[Day 12 ] PJ Salvage 🎄🎁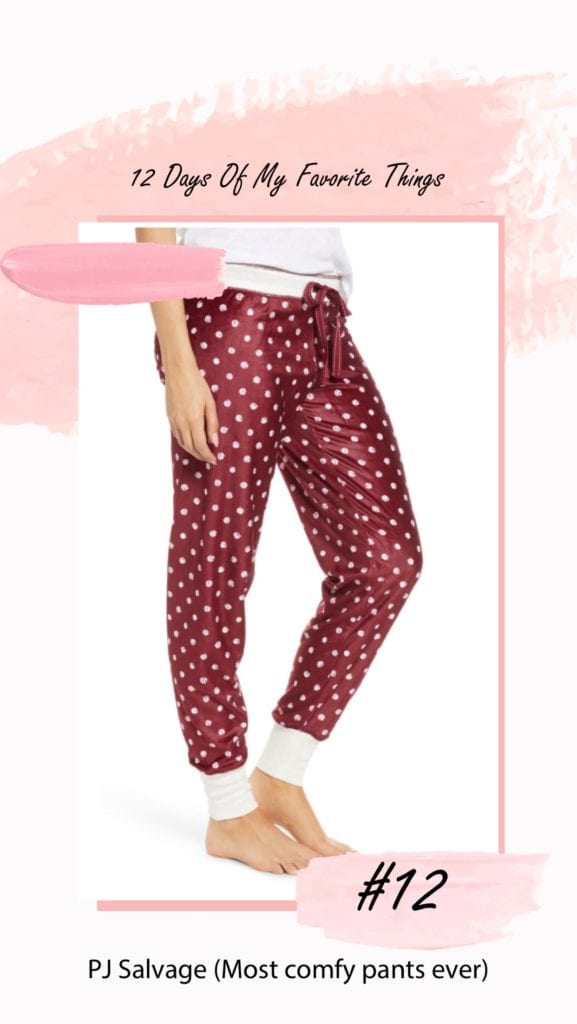 Last week I went to the Nordstrom holiday party I found these pants and an adorable top and I had to buy them for myself.  I will be honest, I have been wearing them every night since.  They are beyond comfortable.  So these are a must for those that like to be warm and cozy in the winter.
Thanks so much for hanging with me as I share my holiday favorites!!!
I hope you enjoyed everything that I shared.
Merry Christmas
xo
Melanie