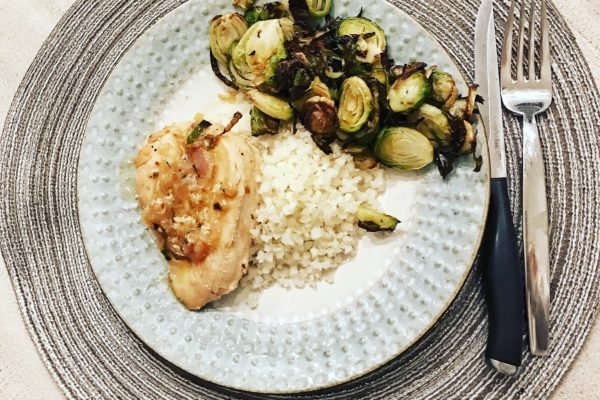 Every once in awhile you need to spice things up with your food!  This Coconut Lime Chicken Recipe was just what our family needed to stop the whining about eating the same things over and over again!
I decided to go searching my favorite place, PINTEREST and I found this Coconut Lime Chicken Recipe that made my mouth instantly water.  I love coconut and anything that has a fiesta kick to it!  It is by Sarah Nevins from A Saucy Kitchen.  She has some great recipes so check out her site.
Matt is our awesome chef of the house and he made this dinner for us.  It absolutely hit the spot.  Our kids cleaned their plates and there was not a peep at the dinner table.  We ate the cauliflower rice and we made the kids regular brown rice.  For our veggie we did roasted brussels sprouts and for the kids we just did some raw carrots.  Everyone was happy and there was not a big clean up required.
So check out this recipe and let me know what you think!  I hope your family loves it as much as I do.