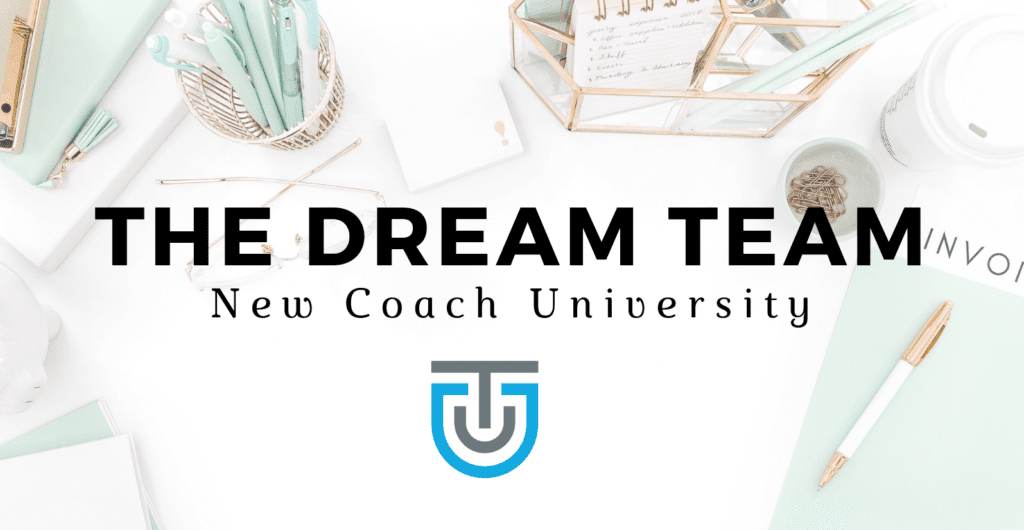 I launched my business in 2011 from my kitchen table with my old Dell laptop computer and a flip phone.  I did not have experience in building an online brand, creating posts, blogging or running online support and accountability groups.
What I did have was BELIEF and FAITH!
I had belief in the companies products and programs.  I had belief in the way that we support our clients because I was LIVING proof that it worked.  I was seeing incredible results and I wanted to shout that from the rooftops to anyone who would listen to me.
I also saw what others before me were able to create with the company and I knew that I could do it too.  I didn't quite know how but I was totally willing to give it everything that I had.
I am 8 years into the coaching business and I have successfully built the 4X top team in the entire company.  I have an incredible leadership team, I have a thriving organization and I have systems to help YOU as the new coach joining my team have a SMART start into the business.
I absolutely love social media marketing.  I love helping my coaches create a realistic game plan and manage their time and priorities.
When you become a member of my team there is no doubt you are going to get access to all the very best tools that I have created to help you succeed and rock your purpose.
Health & fitness coaching has created a life of freedom, flexibility and community that I had only ever dreamed of before.  Now, it's our reality and it is my mission to pay that forward.
If you would like to work with me- the next step is to fill out the coach application below and I will contact you in the next 24 hours to see if this is a good fit for you.
During my 30 Day New Coach Mentorship I will teach you:
How to launch your business
How to share and not sell
How to utilize social media to build a following and create a brand
How to build your business without prior knowledge of multilevel or network marketing
How to start your first challenge group, handle objections and more.
I host a weekly small group training to walk you through the first 30 days of your business. Plus, I give you access to all of my resources, documents, guides, scripts and more so that you do not have to go out and re invent the wheel.  I have an incredible system that you can duplicate and customize to your style.  But, the best part is that the ground work has been done and now you can take advantage of what I have created and cut your learning curve in half.
If you are ready to join me in building your own Team Beachbody business then fill out the application and I will be in contact with you within the next 24 hours.
Spaces WILL fill up fast so don't delay in filling out the form. The training begins the first Monday of every month!

SaveSave
SaveSave
SaveSaveSaveSave
SaveSave
SaveSave
Get A
Sneak Peek
Get a look into the life of a Beachbody Coach and member of the Dream Team United!
Get a Sneak Peek
So What is the Dream Team United?
The Dream Team United is a team of women, men, single, married, moms, dads, teachers, doctors, lawyers,  and stay at home moms to name a few.
I created the Dream Team 8 years ago when I started growing my team of coaches.  My vision for my team is being able to provide support, training, guidance and accountability so that you can reach your business and personal goals.  There is no reason for a new coach to have to go out and re invent the wheel when I have created so many resources and tools to help you succeed.
I remember how I felt as a new coach!  There was so much to learn and I had literally ZERO experience with social media, with network marketing or building a business.  I had to start from scratch. So I created documents, guides and scripts in which I share with my team.
The Dream Team United works together as a team.  There is no "I" in "TEAM".  We are successful because it is a team effort!  I am blessed to have truly wonderful hard working coaches as a part of my organization.
Coaching has changed my life not just physically but financially and personally and if this speaks to you, please know that you are welcome to join my team and I would love to have you!
Beachbody does not guarantee any level of success or income from the Team Beachbody Coach Opportunity. Each Coach's income depends on his or her own efforts, diligence, and skill. See our Statement of Independent Coach Earnings located in the Coach Online Office for the most recent information on our Coaches' actual incomes. The Statement of Independent Coach Earnings can be found at http://tbbcoa.ch/TBB_SOICE
SaveSave
SaveSave
SaveSaveSaveSave
SaveSave
SaveSave
Join The
Dream Team
Begin changing lives — including yours — today!
Learn More
Why Become a Beachbody Coach with the Dream Team?
I really do believe we are the very best team in the entire coaching network.  Being a Team Beachbody Coach is an honor and a privilege that I take seriously.  I truly think of our team as FAMILY! We are among the fastest growing teams in Beachbody. Our team is CONSTANTLY in the Top 10 of every TEAM contest Beachbody does. The best part about this is we have developed an easily duplicatable system that can get you similar results. Coaches who join the Dream Team are succeeding at reaching their health, fitness and financial goals. The fact that we are the top team in the network and have been for 3 consecutive years in a row is a true testament to that.
As a Super Star Diamond III Coach (15 Star in 3 business centers) top 10 Elite coach in the Beachbody Network, I have grown my business from a hobby to a full time income in 2 years. I have been a coach for 5 years and have been the Top Coach in the network for the past 3 years. I have been an Elite coach for 5 years, a Top 10 Coach for 4 years and I am a member of the Coach Advisory Board, I am a member of the Millions Club and I have successfully retired my husband from his full time career. We have paid off all of our debt and recently bought our Dream Home. We now have the flexibility and comfort of knowing that we do not have to worry about finances and we know that we can provide a comfortable living for our two boys. I truly love helping people reach their personal health and fitness goals. There is nothing more rewarding than seeing the joy in their eyes when they conquer that mountain.
Sitting Down with CEO Carl Daikeler
A few years ago I had the opportunity to sit down with CEO Carl Daikeler and ask him a few questions that most new coaches ask! I hope you find this helpful in your decision to become a coach on the Dream Team.
From Skeptical Husband to Supportive Spouse
The number one topic I am always asked about is "How did you get Matt on board with your business?" In this video you will hear from both Matt and I on how our relationship has evolved since starting the business.
It All Starts with One Decision (Summit 2017)
Every day we are faced with decisions to rise up against the obstacles or to become a victim of the circumstance.
What Do I Actually Do as a Coach?
Check out this video for a day in the life of a health & fitness coach!
Interested In
Joining the Dream Team?
Contact Melanie Now