Happy Holiday Weekend friends!  It is the unofficial start to the picnic and pool party season.  I know that our family can't wait to get in the pool and around the patio for some sunshine!  We have been waiting forever for the warm weather to arrive.  My family does love being outside and we also really love entertaining, drinks, and summer foods.  Over the years Matt and I have really learned to clean up our food choices and make some healthier yet flavorful drinks and meals.  So as we head into the holiday weekend here is some of what you can find on our table or at our bar.
If you check out my Instagram stories and my Facebook page I will be sharing all weekend long what we are up to!  Honestly, we will be at the baseball fields for quite a bit of our weekend since both of our boys are now playing travel baseball.  That means lots of coolers packed with clean eats so we aren't stuck at the concession stand.  Hope you have a great Memorial Day weekend!!!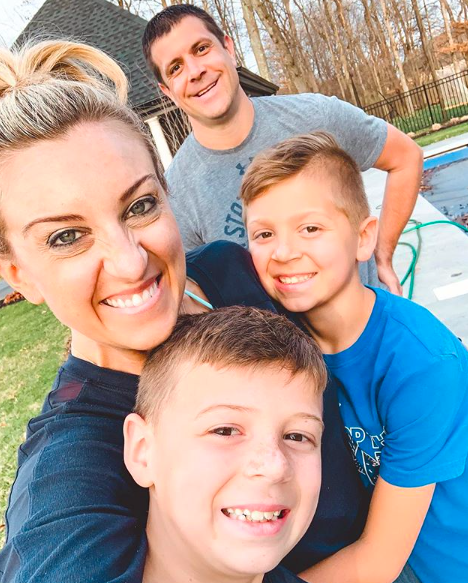 Guacamole
My favorite appetizer and it's perfect served with Food Should Taste Good Tortilla Chips!
3 ripe avocados
Juice of 1/2 fresh lime
1 tbsp chopped cilantro
1/2 red or purple onion, minced well
1 clove garlic, passed through a garlic press
Sea salt and fresh black pepper.
Cut avocados in half.  Discard pits and scoop flesh medium bowl.  Add remaining ingredients to bowl and mix until just combined.  Don't overmix!
Citrus Salad
This recipe is perfect for any outdoor BBQ.  It's light refreshing and CLEAN!
Oranges
Mandarin Oranges with juice drained
Grapefruit
Blood Orange
Kumquat, peeled, washed, remove seeds, cut in half lengthwise
Ugli Fruit
2 tbsp fresh mint, chopped
Toss all fruit together in a bowl and refrigerate until ready to serve.
Sweet Potato Fries
Seriously this couldn't be an easier side dish to make!  I literally took some sweet potatoes and sliced them down like steak fries.  Then I put them in a Ziploc bag with some olive oil and taco seasoning.  Shake the bag until well coated and then pour onto a baking sheet.  Place fries in the oven on 400 degrees until crispy and tender in the middle.
And some more recipes!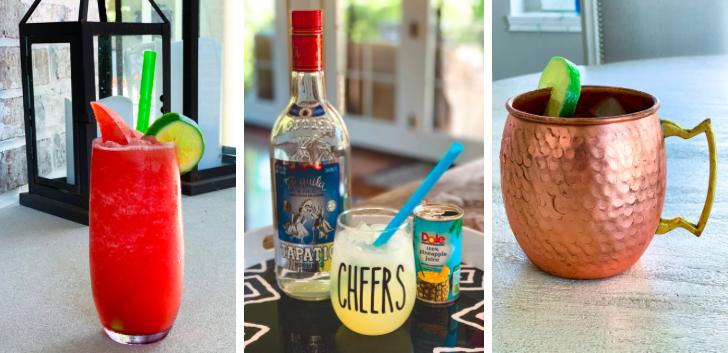 Matt and I also have a new round of healthy cocktail recipes for you right in time for Memorial Day Weekend!! A general piece of advice is to avoid sugary drinks and super sweet mixers – sugar is addictive and causes the worst hangovers. Remember my rule of thumb: for every cocktail you have, drink a glass of water. It will help keep you hydrated while you party and enjoy the weather!!
Watermelon Cooler

Add ice, fresh watermelon, and vodka or tequila to a blender. Blend, then pour into a glass and top with flavored seltzer.

3-Ingredient Margarita

Add pineapple juice to a glass. Top with ice. Add tequila or mezcal and top with flavored seltzer.

Moscow Mule

Add vodka (or any spirit) to glass and top with ginger beer or Zevia Ginger Beer Mixer.